Croatia
Croatia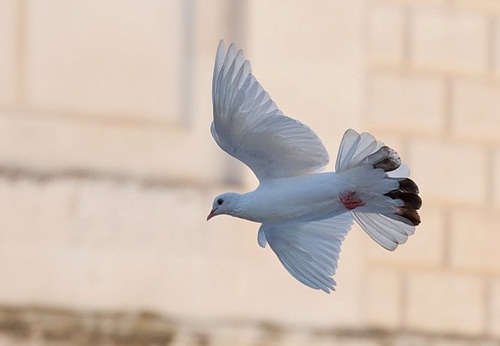 Croatia is a country of a thousand islands, beautiful nature and rich heritage. Croatian beauty is celebrated throughout history and Croatia has always been and has remained a true inspiration.
Situated between Central Europe and the Mediterranean, it has a united cultural heritage, authenticity, ancient architecture and tradition. There are approximately 4,500,000 inhabitants. It is a country with more than a thousand islands and eight national parks: Plitvice Lakes, Brijuni, Kornati, Mljet, Krka, Risnjak, Paklenica and North Velebit.
The capital city is Zagreb, which is located in the north of Croatia. On the Adriatic coast, you will find cities like Porec, Zadar, Sibenik, Trogir, Split and Dubrovnik, all of which are cities included in UNESCO's World Heritage List.
Croatia is a country of diversity. You can choose between peace and silence, secluded coves, fishing villages, lighthouses, apartments, luxury villas, hotels, villas with pool – there is something for everyone. Sand or pebble beaches will attract your attention just like cultural heritage and cuisine. You will find rest and relaxation walking along the beaches and swimming in the crystal clear water of the Adriatic Sea.
While in Dalmatia, you must try the local specialties such as Dalmatian smoked ham (prsut), cheese from the island of Pag (paški sir), lamb on the spit and locally made olive oil. Why not visit the local pub, tavern or authentic Dalmatian restaurant – it is a blend of comfort and pleasure. You can also hear the sounds of Dalmatian songs and music, see folklore and dancing or even experience the atmosphere of night fishing. It's all Dalmatia.
Enjoy untouched nature, take a rest or let your holiday be active with canoeing, rafting, cycling, mountain climbing, paragliding or parasailing. When you get tired of the active life, the cultural heritage will take you back to the past.
A blend of the past and present, you will find it all in Dalmatia, Croatia.
| | |
| --- | --- |
| Country | Croatia |
| Languages spoken | croatian |
| Currency used | HRK (kuna) |
Sports & nature
National Park Kornati consists of 89 islands, islets, rocks, a wealth of karst landscape, craggy coastline and wealthy ecosystems. To the national park you can come by boat. It is paradise for scientists, nature lovers and deep sea enthusiasts. The largest European long-eared owl's habitat is on the island of Kornati . Krka National Park is known for its many waterfalls and lakes . The most visited are Skradinski Buk and Roski Slap. If you take a boat, you can visit the monastery of Krka, Visovac, Roski Slap. The animal and plant life are diverse. 40 caves are located in the area of the national park. The mills bear witness to how people once lived. Krka National Park is located 50 kilometres from Zadar.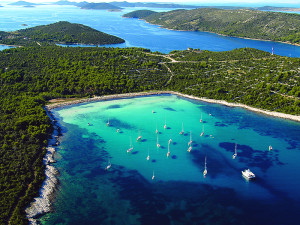 Nightlife info
Vodice, Novalja, Zrce..you can choose between many places.
Culture and history info
There are many churches, One of the famous churches is the Church of St. Donatus. It is a church located in Zadar, Croatia. Its name refers to Donatus of Zadar, who began construction on this church in the 9th century and ended it on the northeastern part of the Roman forum. Originally named (and dedicated to) the church of the Holy Trinity, in the 15th century it was renamed the Church of St. Donatus. Church of St. Donatus is the largest Pre-romanesque building in Croatia. It is also one of the most impressive churches of centralised type of the Carolingian period in Europe.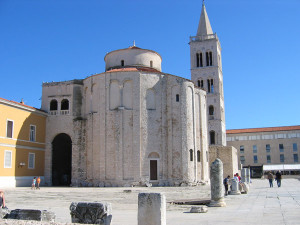 Unfortunately there are no hotels at this location at the moment.
Unfortunately there are no self-catering offers at this location at the moment.
Unfortunately there are no cruise offers at this location at the moment.
Unfortunately there are no car rental offers at this location at the moment.
Unfortunately there are no yacht rental offers at this location at the moment.