Availability
We are sorry, this accommodation is not available to book at the moment
Villa Olives
Villa Olives was built in 2012. It is located on the fenced property of 16,000 square meters with olive groves and almonds, on the slopes of the mountain Kozjak near the town of Trogir.
Dalmatian hinterland for your vacation.
If you are looking for a place to rest, you've just found it here – totally different from where you live. Here, a bird concerto will lullaby you to sleep, a nightingale bel canto will wake you in the morning. The azure of the Kaštela Bay, the green grass of the lawn and garden, in the summer, you can pick a tomato in the garden or cut some parsley. You can take a walk in the shade of 400 olive, almond and oak trees.
You morning aperitif – grape brandy, herb-flavored brandy, walnut brandy, plum-brandy or a premium wine – we haven't a butler but you can take it yourself from the wine cellar, enjoy it under your pine tree and listen to a goldfinch singing from above …
If you are looking for a place to work, less common activity though, since it was work that required some rest, this is the place. So if you are looking for place to rest or to create – have no doubt – you've just found it at Villa Olives.
This beautiful villa with pool can accommodate 10 people. It was built in cascade and extends over 3 levels. The first level has a kitchen, dining room, living room area connected with the study / library area on the gallery, two bedrooms and two bathrooms.
The second level comprises a bedroom with a bathroom, an apartment with a living area, one bedroom, bathroom and a gallery with twin beds on the third level. All rooms have access to the loggia / terrace / balcony area with garden furniture.
Villa Olives has 5 bathrooms (4 inside the house, 1 beneath the pool and gym), each with a shower. The large one on the ground floor has a whirlpool bath also. The property has also a wine cellar, a gym, an open kitchen with barbecue, a garage, a playground, a bowling alley (boccia) and a large garden.
Villa Olives is suitable for families with children, a group of friends, LGBT.  It can also be used for business meetings, small art colonies and special occasions (weddings, graduations…)
Villa Olives***** Croatia
Location: near Trogir,
Dalmatian hinterland
Category: * * * * *
Total number of beds: 8 + 2
Number of fixed beds: 8
Number of additional beds: 2
(gallery with twin beds)
Villa facilities:
Kitchen /dining room / sitting room
Sitting room
5 bathrooms
Terraces (every room)
Study / library on the gallery
Small gym
Wine cellar
Outdoor private pool (fresh water, heated, massage features)
Sundeck
Outdoor shower
Outdoor kitchen with barbecue and outdoor dining area
Garden terraces
Garden (lawn, olive groves, almonds, vegetable garden)
Playground
Bowling alley (boccia)
Garage
Other information
Minimum stay: 7 nights in summer (June, July, August)
In the other months is possible 4 nights.
Day of arrival: Saturday in summer season;
Filling the pool for Easter holidays.
Pool heating: 50€ daily
Check in: from 17:00
Check out: by 10:00
Staff: maid (non-resident)
Villa details
Surface area of villa: 400 m2
Surface area of grounds: 4.000 m2 + 12.000 m2 of olive groves and almonds
Pool size: 10 x 4 m (depth 1.2 – 1.7 m) with the possibility of heating (integrated counter current, vertical and horizontal massage, outdoor shower by the pool, bathroom with shower under the pool and gym).
Sea view (Kastela Bay, Split, Solta Island, Brac Island)
Villa equipment:
Washing machine and drier, air conditioning in every room, floor central heating, fireplace, satellite TV, Hi-fi, DVD, home cinema, Internet, telephone, cell phone, iron, ironing board, hair drier, furniture on terraces and around the pool, outdoor fireplace, gym equipment
Kitchen equipment:
Stove (gas), oven, microwave oven, 2 x refrigerator / freezer, icemaker, coffee maker, various mixers, toaster
Bedrooms:
Double-bedded rooms: 4
Twin beds in the gallery
Bathrooms:
Bathrooms with shower: 4
Bathrooms with shower, massage tub and sundeck: 1
Price includes:
Daily rent / electricity / water / gas / mobile coupon / final cleaning / linen (weekly change) / towels (twice a week) / pool maintenance / garden maintenance
The price does not include:
Tourist tax
Telephone expenses
Additional services at extra charge:
Meal arrangement
More frequent cleaning, changing linen and towels
Masseurs, hairdressers, children's entertainment, babysitting, organization of celebrations, etc.
ADDITIONAL INFORMATION:
Deposit on arrival in case of damage (cash): 500 EUR
Baby cot available on request
High chair available on request
End cleaning included in the price.
Exchange of towels: every second day, bed linen weekly
Pet friendly
Maintenance of the garden is included in the price.
We are LGBT friendly. For you, your love, your friends we can organize what you prefer. Also, we can make a panorama flight, wedding in the air and let the holiday stay in your memory.
If you prefer sailing, we'll organize one day on the boat, sailing around islands.
Check-in time
17:00
Check-out time
10:00
Children and extra beds
2 addit. bed Baby cot available on request
Pets
on request
Facilities
Air condition
Balcony
Dishwasher
DVD Player
Grill
Gym
Kitchen
Library
Parking
Pool
Satellite TV
Telephone
TV
Wi-Fi
Wine cellar
Activities
During your stay at Villa Olives you can participate in the olive harvest or other activities in the olive garden, you can learn to play popular Dalmatian game "balote" in a specially built playground, take a refreshment at the pool, use a small gym, ... Owners of properties can organize excursions into the surrounding destinations depend on your interests. They can provide you tickets for sport and cultural events, concerts, plays, ... oor book a place in restaurants, clubs
Internet
Internet, telephone, cell phone
Parking
next to the house
We are sorry, there are no reviews yet for this accommodation.
Trogir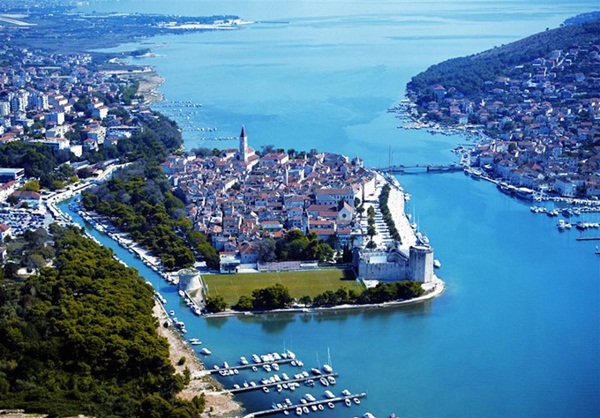 Trogir is situated in the middle of Dalmatia, on the Adriatic coast. Due to its position and natural protection, it is one of the most popular sea-ports and destinations for nautical tourists. Every summer you can see the best yachts there, famous people and lot of tourists. It is a destination to spend a nice vacation, to enjoy gastro offer, to see historical beauty…
In the past, the town was one of the cultural centers of Dalmatia. Master Radovan and Ivan Lucius made famous sculptors, paintings and  architectures. The Radovan Portal was finished in 1240. and it is a unique monumental work of this great Croatian artist. The old town has been formed between the 13th and 15th century inside defense walls that were restored by Venice in the 15th century. You can see two forts that are still preserved: Castle Kamerlengo and the Tower of Saint Marc. Castle Kamerlengo is situated in the south-west side of the island from the 15th century. South of the castle is the tower of Saint Marc also from the 15th century.
The entrance into the town from the north is through the renaissance town gates from the 17th century with the sculpture of Blessed John Orsini, the patron of the town. On the main square is the cathedral from the 13th – 15th century with characteristics of both Romanesque and Gothic styles. The entrance of the cathedral holds the most valuable work of the Romanesque sculpture in Dalmatia and it is the portal of master Radovan from 1240. The most beautiful objects from the treasury are ivory Gothic triptych, embroideries and medieval illuminated codices.
St. Lovre's cathedral is from the 13th to 17th century so we can find different styles there: Romanic, Gothic, Renaissance and Baroque.
There is a baptistery from the 15th century. There is a famous Radovan's Portal from the 13th century, Saint John's Chapel is from 15th century and represents a masterpiece of European Renaissance.
The cathedral's sacristy and treasury date from the 15th century.
Trogir is on the UNESCO list of the World Cultural Heritage as the best preserved Romanesque-Gothic town in Central Europe.
The gastronomy of Trogir is a typical Mediterranean with lots of fish and seafood, olive oil, cheese, pršut (smoked Dalmatian ham).
Two typical dishes are 'pašticada' and 'rafijol'. You must try the autochthonous Dalmatian wines, like 'Pošip', 'Babić' and many others.
If you like a small town, history, Trogir is the right choice for you.
Enjoy Trogir and Croatia.
Sports & nature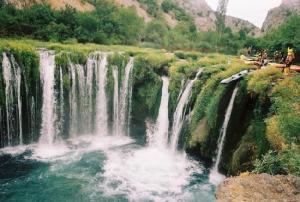 Skradinski buk, Kornati, Salona, Hvar town...


Nightlife info
Šibenik, Trogir, Split....visit night clubs, restaurants, casinos...


Culture and history info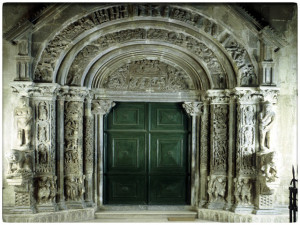 The collection of sacral works is located on the Square of Pope John Paul II and keeps the precious heritage from the churches of Trogir and Čiovo. The church of Saint Sebastian was built in the first half of the 15th century as a protection from the plague. The marble relief of Kairos is kept in the Benediction monastery of Saint Nicholas. Kairos is a divine figure representing the right and opportune moment (4th and 3rd century B.C.).

Read more