Availability
We are sorry, this accommodation is not available to book at the moment
Villa Sea Star
Amazing view, privacy, it is just for you. Villa Sea Star is  is a brand new seafront stylish escape, build just 200 m from the endless blue water of Adriatic sea. It has a beautiful view on sea and small village Vinjerac.
The place, where you can hear the sound of silence.
Vinjerac is very pretty with mighty Velebit in the background and amazing Paklenica gorges. In the past, it was of strategic importance. 120 permanent residents live there. There you will find peace and joy in your intimate holidays.
Guests who wish to spend an active holiday can also choose among the many hiking trails, climbing, rafting, SUP-ing, cycling, visiting four national parks within a distance of up to 100 km (Paklenica, Krka, Plitvice, Kornati), visiting the canyon of the river Zrmanja by speedboat.
35 km from Zadar, 270 km from Zadar.
Due to the spaciousness and smart distribution of the villa, it provides the intimacy of accommodation for 12 people – at least two families or one larger family.
Villa can be used also for business purposes. You can organize meetings, courses, team buildings or just enjoy with your business partners  and employees. All technical support is provided – smart board, computer, printer, internet…
A big pool (heated/cooled) and sauna (Finnish + infra) are always available – it depends on the time of season.
4 parking spaces (2 in the garage + 2 outside on parking lots) plus 4 additional parking spaces provide uninterrupted parking for all guests.
Villa Sea Star features 683 m2 floor space on 3 levels and can accommodate 12 people in 6 en-suite modern bedrooms. You can also use two modern fully equipped kitchens, 2 living rooms, 2 dining rooms, sauna, pool, 3 additional common bathrooms, 2 outside relaxing/dining area..
smart table – Philips Ambilight TV
365 days a year
Pool – 48 m2 with countercurrent swimming ( heating, cooling )
House rules and obligations:
Using the house and all amenities inside and outside the house is all on your own risk.
We respect our guests and please behave in our house as you would in your home.
We are opening to our guests without regard to race, colour, religion, national origin, ancestry, disability, sex, gender, identity, sexual orientation or marital status.
With your booking, you accept all house rules and you agree to leave the house without compensation and refund payments if you are breaking these house rules.
Check in: 16.00
Check out: 10.00
Tourist tax is in not include in the price, security deposit in amount 1.000,00 EUR/booking, potential additional payment for pets.
Check-in time
16:00
Check-out time
10:00
Facilities
Air condition
Balcony
Dishwasher
Fire and smoke detectors
Grill
Kitchen
Parking
Pool
Safe deposit box
Satellite TV
Sauna with shower
Washing machine
wellness
Wi-Fi
Internet
wi-fi
Parking
private parking
We are sorry, there are no reviews yet for this accommodation.
Vinjerac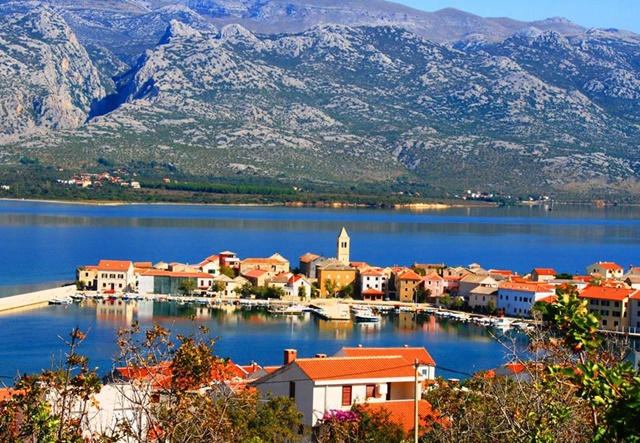 Vinjerac is a small village near Zadar. It has one of the best  and most exciting views of Velebit mountain. It is placed on the opposite site of Velebit Channel. This is part of Paklenica area, South Velebit.
Lovely authentic village, clear sea, and it is known as a traditional place of sailors and captains in the past. Its location attracts guests who want to spend their vacation in an oasis of peace and quiet away from city noise and pollution. Upon arrival, every tourist will be greeted by an unforgettable picture of small quiet place surrounded by crystal clear sea and mountain of Velebit in the vicinity.
Life here was difficult. The economy of this area was mostly tied to seafaring and fishing. Thanks to livestock and sheep and goat breeding, the local population processes wool, leather, meat and milk.
Vinjeračka Luka has a prominent local significance, because it is the only safe bay between the bay of Pag and the port of Novigrad.
Enjoy this beautiful authentic Dalmatian village.
Read more