Availability
We are sorry, this accommodation is not available to book at the moment
Villa Paradiso
Brač is the largest island of Dalmatia and it is a true oasis of undisturbed nature, authentic architecture and glorious serenity found only in some past and long forgotten times. The stone from Brač has been used in the construction of some of the most famous buildings in the world, from Diocletian's Palace in Split to the White House in Washington. The small places on the island  fascinate with their beauty and with their traditional architecture: stone houses, chimneys, wells, balconies embraced in bougainvillea, churches, campaniles, streets paved in white stone or sea pebbles… grape vines, tangerine, lemon, fig and pomegranate trees in gardens.
The town of Supetar fascinates with its  simplicity. Everything here is close at hand and made to measure: restaurants, shops, banks, post offices, markets, cinema…
Villa Paradiso is ideal for friends and families.
The Villa has three separate suites divided between two houses. The suites provide privacy while the summer kitchen, terraces and konoba provide plenty of gathering places.
The summer kitchen is perfect for the home gourmet.
The family room –konoba– is a perfect place for indoor dining and relaxing in the heat of the afternoon becuse its thick stone walls keep the temperature ideal even during the hottest summers.
Bigger House ("Paula Cottage" & "Lorena Cottage") – two similar cottages (upper one has an opening to the swimming pool terrace), each consisting of an open plan kitchen, one double bedroom, sofa bed in the living area and bathroom with shower.
Smaller House ("Dalia Cottage") – open plan kitchen, one double bedroom with an additional single bed, sofa bed in the living area and quality finish bathroom with shower.
Outside – nicely landscaped garden full of Mediterranean greenery, swimming pool, outside terraces, BBQ, summer kitchen and traditional konoba.
We rent the whole Villa, July and August (sleeps 7+2)
VAT & Tourist tax are included in the price.
Owners live on site and provide discreet services on request. They also provide daily pool maintenance and gardening as well as weekly linen and towel change and maid service.
FACILITIES AND AMENITIES NEARBY
Sea: 300 m
Shops: a short walk from the villa
Restaurants / bars/ cafes: a short walk from the villa
Beach: a short walk from the villa
Hiking: yes – all around
Boat hire: in Supetar
Bank: in Supetar
Pharmacy: in Supetar
Car / Passenger ferry: to Split (5 minutes away)
Airport: 1.5-2 hours (Split)
Every place on the island of Brač has its own beauty and appeal!
Enjoy the beauty of the villa and the island of Brač!!
Security deposit: 500 € in cash on arrival (it will be returned on departure)
Check-in time
16:00
Check-out time
10:00
Cancellation / Prepayment
30 and more days before arrival 30% of the amount 15-29 days 70% of the amount 0-14 days 100% of the amount
Pets
not allowed
Facilities
Air condition
Balcony
Grill
Kitchen
Pool
Satellite TV
Washing machine
Wi-Fi
Internet
wi-fi
Parking
public
We are sorry, there are no reviews yet for this accommodation.
Brač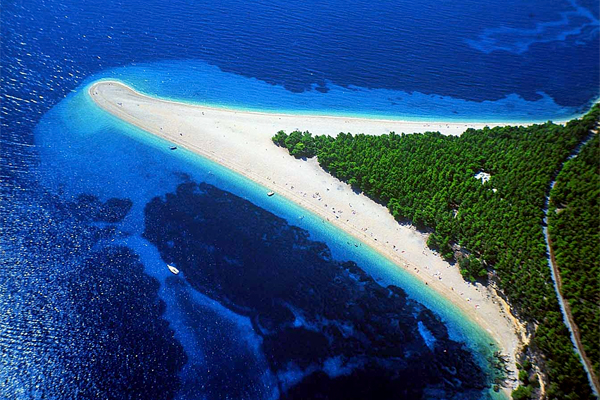 Island Brac, the largest island of the central Dalmatian group of islands, the third largest among the Adriatic islands.
The highest peak of the island, Vidova Gora (Vitus' Mount) (778 m). It is also the highest peak of all Croatian islands.
The limestone part of the coast is rocky and steep, while the rest is rather low and sandy.
The island landscape is dominated by a karst limestone relief, with numerous gullies, crevices, cavities, round valleys and coves. Milder forms of the relief, with brown Primorje soils (the most fertile on the island), are found mostly in the interior (especially between Lozisca and Nerezisca, as well as between Selca, Novo Selo and Sumartin).
The quarries of the island of Brac have been a source of stone for building decorative stonework for centuries. The old Romans have known its quality and used this very stone to build cities, temples, amphitheaters, palaces and graves all over Dalmatia.
There are no surface water streams on the island. Permanent water sources are provided only around Bol. Higher parts of the island ) are at some places covered with black and Aleppo pine forests.  Larger or smaller forests of Aleppo pine are found around all coastal towns and villages.
The largest places are Pucisca and Supetar. Major farming products are olive oil, wine and fruit (sour cherries and almonds). Chief occupations include also livestock breeding and fishing. Fish canneries are located in Postira and Milna.
Major quarries, where the famous Brac building stone is excavated, are located near Pucisca, Selca, Postira, Splitska and Donji Humac.
Rich cultural and historic heritage that dates back to pre-historic times, unique gastronomy, beautiful beaches and bays, crystal blue sea, high quality accommodation in private facilities and the hospitality of the local people are the guarantees of a holiday you will always remember.
Sports & nature
Bol is very popular surfing center including a rich offer of other sport activities.


Nightlife info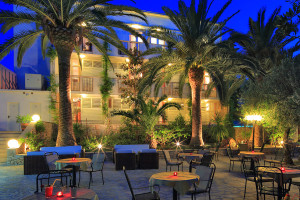 Bol-the most popular are cocktail bars "Varadero", "Aquarius" and "Bolero" Supetar-the most popular are "Havana", "Paparazzo", "Roso", "Benji"and "Thriller" bar.


Culture and history info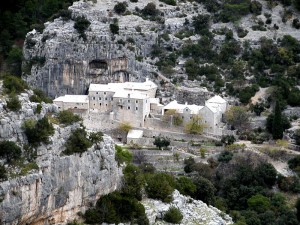 Rich cultural and historic heritage that dates back to pre-historic times.

Read more