Availability
We are sorry, this accommodation is not available to book at the moment
Villa Nora
Villa Nora is located at the foot of the hill of Marjan in a quiet location overlooking the town and the sea
Villa Nora has a large garden with outdoor kitchen, barbecue area, large dining table and chairs for sunbathing.
On the ground floor there are 3 bedrooms (2 single bedrooms, 1 double bedroom), bathroom, dining room and living room.
On the first floor there is a triple bedroom (1 double bed, 1 single bed), kitchenette and bathroom.
The advantage of this villa is its position at the heart of things, close to restaurants, coffee bars and shops, yet has a private garden which protects it from noise. Beaches are 10 to 15 minute walk along the shore.
Other information
Minimum stay: 7 nights in July and August; for other periods, please inquiry.
Day of arrival: Saturday or Sunday in July and August; for other periods, please inquiry
Washing machine, air conditioning, satellite TV, Hi-fi, DVD player, hair drier, iron, ironing board, barbecue, outdoor fireplace, outdoor kitchen, outdoor shower, garden furniture, Internet connection
4-ring ceramic hob, oven, refrigerator, freezer, dishwasher, toaster, hood, espresso coffee machine, microwave oven, mixer, kettle
Single -bedded rooms: 2
Double-bedded rooms: 1
Triple-bedded rooms (1 double bed with beds that can be separated, 1 single bed) : 1
Bathrooms with bath tub: 1
Bathrooms with shower: 1
Price includes:
Daily rent / tourist tax / electricity / water / final cleaning / linen /
ADDITIONAL INFORMATION:
Deposit on arrival (credit card authoris) 300 EUR
End cleaning included in the price. (Extra cleaning is 80 EUR)
Exchange of towels: daily
Short stays possible in periods: 01.09.-15.06.2014.
Tourist tax is included in the price.
Check-in time
16:00
Check-out time
10:00
Children and extra beds
Number of additional beds: 3 (1 double sofa bed in a double bedroom, 1 additional bed in one single bedroom)
Pets
no pets allowed
Facilities
Air condition
Dishwasher
DVD Player
Grill
Kitchen
Parking
Satellite TV
TV
Washing machine
Wi-Fi
Parking
parking available
We are sorry, there are no reviews yet for this accommodation.
Split
Split is the  second largest city in Croatia.It  is economic, administrative, educational, sport and tourist center. The first inhabitant of Split was the Roman emperor Diocletian who started to build his palace in this friendly bay around 293 AD. After his abdication he withdrew to this luxurious palace of about 30 thousand square meters.
The following turbulent centuries made the palace into a town. The town overgrew the walls of the palace and its authorities kept changing – from Croatian kings in 10th century AD, Hungarian and Venetian administration, to French rulers and Austro-Hungarian monarchy.
Such past left its traces.  This mixture of historic layers brought some clumsiness and today all that makes a part of its originality.
The big city today lives by the silent beats of history, lively spirit of the young and its particular Mediterranean charm.
Marjan hill is the first symbol of the town of Split. The people of Split started the forestation of Marjan in 1852, with the planting of the first pine trees. In 1903, society "Marjan" was founded which today takes care of this nature preserve. All the visitors in Marjan can enjoy its peace and quiet, recreation and entertainment, numerous small churches, hermit refuges and natural and jogging paths. A modest zoo is great fun for children.
In the 11th century a church "Gospa od Zvonika"' was built, originally dedicated to St. Teodor, with a beautiful early-Romanesque bell tower. During the Middle Ages the area  served as a courtroom, and only 50 years ago it was a haven for small shops. Especially is interesting  the specific style of residential construction in the wall, bell tower, part of the guard pathway over the remains of the octagonal towers and a beautiful view of the entire decumanus and a part of the People's square.
Prokurative is synonymous with portico, decorated promenades of cardo and decumanus, main streets of the Diocletian's Palace.
This architectural details was used by the Venetians on their central square in front of the cathedral of St. Marco.
Bačvice is a phenomenon of nature, a sandy beach at the heart of the city, in the vicinity of the city harbor, and it can accommodate about r ten thousand people.  In springtime Bačvice turn into a split version of Copacabana where many famous soccer players first displayed their talent, where the rugby in Split was born, where even in wintertime a unique game of "picigin" is played (a sort of volleyball, played in the sea shallows with a small ball).
Bačvice today represents a best known promenade for all generations, and during nighttime is the favorite center of nightlife.
Visit Split and enjoy Croatia!!
Sports & nature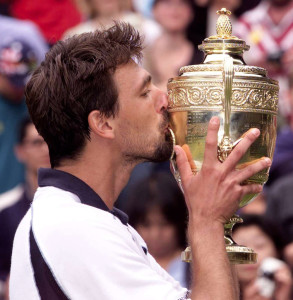 picigin, football, tennis, Goran Ivanišević


Nightlife info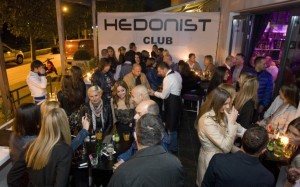 Restaurants, disco, caffe bar


Culture and history info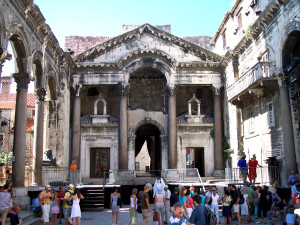 Diocletian´s Palace, Cathedral treasury, Grgur Ninski, Archaeological museum

Read more