Availability
We are sorry, this accommodation is not available to book at the moment
Villa Moreta
Villa Moreta is located in the picturesque village of Sumartin on Brac.
It consists of two apartments divided by outdoor stairs. On the upper floor there is a kitchen / dining room / sitting room area, 2 bedrooms, 2 bathrooms and a balcony. The ground floor has a kitchen with a mini bar, dining room, sitting room, 2 bedrooms, 2 bathrooms and a terrace with a private pool.
The terrace has an outdoor fireplace and a stunning sea view. Villa Moreta can accommodate 8 to 12 people comfortably.
Other information:
Minimum stay: 7 nights in July and August; For other periods, please inquiry.
Day of arrival: Saturday or Sunday in July and August; For other periods, please inquiry.
Washing machine, clothes drier, air conditioning, satellite TV, Hi-fi, DVD player, hair drier, iron, ironing board, barbecue, outdoor fireplace, garden furniture
4-ring ceramic hob, oven, refrigerator/ freezer, dishwasher, toaster, hood, coffee machine, microwave oven, mixer, kettle
Double-bedded rooms: 4 (some beds can be separated)
Bathrooms with bath (en suite): 4 (one with jacuzzi)
Price includes:
Daily rent , electricity , water, final cleaning , linen, towels, garden maintenance, pool maintenance
Tourist tax included in price.
ADDITIONAL INFORMATION:
Deposit on arrival (credit card Authorisation) 300 EUR
Conditions
In order to book your accommodation in Villa Moreta, please send us an inquiry by email or call us. As a rule, we will reply to your inquiry within 24 hours. After we have confirmed the reservation, we will send you an invoice for payment of the 30% advance; we kindly ask you to make the payment within 8 days in order to guarantee your reservation, and send us the bank payment confirmation. Otherwise, your reservation will be cancelled without prior notification. Please pay the balance of the entire amount 90 days prior to your arrival at the latest. We will issue a written confirmation of every payment.
If you cancel your reservation at least 9o days prior to your arrival, we will return the advance payment. If you cancel your reservation within 90 days prior to your arrival, we will not be able to return your advance payment or any other payment you have made.
Upon paying the full amount, we will send you all of the necessary documents for your accommodation, including detailed instructions on how to reach us.
We recommend that you purchase travel insurance in order to avoid possible losses caused by reservation cancellation. If you would like to cancel your reservation and reschedule it for another period, we will do our best to satisfy your demands. If you would like to pass on your reservation to someone else, we will accept this under the same terms, provided we are informed about who the new guests are. Please make all requests related to your reservation in written form.
By confirming your reservation and paying the advance, you explicitly confirm that you are familiar with the general terms and conditions, and that you accept them.
Check-in time
16:00
Check-out time
10:00
Children and extra beds
4 additional beds baby cot on request
Pets
no pets allowed
Facilities
Air condition
Balcony
Dishwasher
DVD Player
Grill
Jacuzzi
Kitchen
Parking
Pool
Satellite TV
TV
Washing machine
Wi-Fi
Internet
wi-fi
Parking
available
We are sorry, there are no reviews yet for this accommodation.
Brač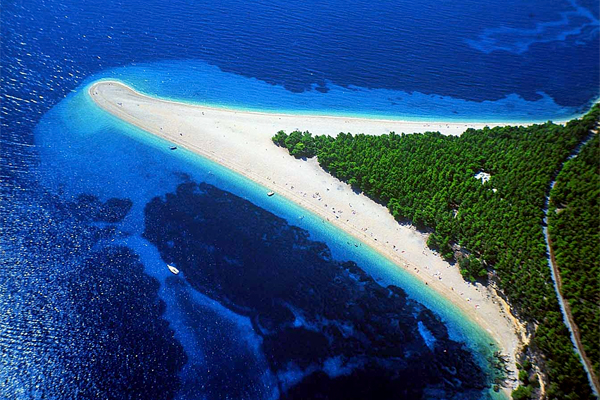 Island Brac, the largest island of the central Dalmatian group of islands, the third largest among the Adriatic islands.
The highest peak of the island, Vidova Gora (Vitus' Mount) (778 m). It is also the highest peak of all Croatian islands.
The limestone part of the coast is rocky and steep, while the rest is rather low and sandy.
The island landscape is dominated by a karst limestone relief, with numerous gullies, crevices, cavities, round valleys and coves. Milder forms of the relief, with brown Primorje soils (the most fertile on the island), are found mostly in the interior (especially between Lozisca and Nerezisca, as well as between Selca, Novo Selo and Sumartin).
The quarries of the island of Brac have been a source of stone for building decorative stonework for centuries. The old Romans have known its quality and used this very stone to build cities, temples, amphitheaters, palaces and graves all over Dalmatia.
There are no surface water streams on the island. Permanent water sources are provided only around Bol. Higher parts of the island ) are at some places covered with black and Aleppo pine forests.  Larger or smaller forests of Aleppo pine are found around all coastal towns and villages.
The largest places are Pucisca and Supetar. Major farming products are olive oil, wine and fruit (sour cherries and almonds). Chief occupations include also livestock breeding and fishing. Fish canneries are located in Postira and Milna.
Major quarries, where the famous Brac building stone is excavated, are located near Pucisca, Selca, Postira, Splitska and Donji Humac.
Rich cultural and historic heritage that dates back to pre-historic times, unique gastronomy, beautiful beaches and bays, crystal blue sea, high quality accommodation in private facilities and the hospitality of the local people are the guarantees of a holiday you will always remember.
Sports & nature
Bol is very popular surfing center including a rich offer of other sport activities.


Nightlife info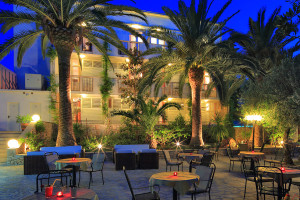 Bol-the most popular are cocktail bars "Varadero", "Aquarius" and "Bolero" Supetar-the most popular are "Havana", "Paparazzo", "Roso", "Benji"and "Thriller" bar.


Culture and history info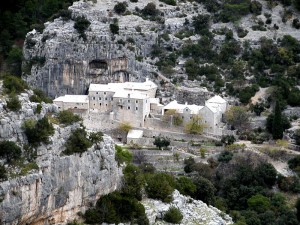 Rich cultural and historic heritage that dates back to pre-historic times.

Read more