Hotel Bastion
Hotel Bastion is a unique city boutique-hotel which accentuates the cultural heritage of the city of Zadar.
It is located in the historic core, built on the remains of the medieval fortress "Kastela" from the thirteenth century; an invaluable monument of medieval fortification in Zadar.
Hotel Bastion offers 28 luxury equipped rooms, an assortment of gastronomic delicacies, wellness center and a videoconference room which turns business into pleasure.
The rooms are entered with a contact free card which activates all electric equipment such as lighting, air conditioning, TV…
The display lets you adjust room temperature, call housekeeping and activate a do not disturb sign.
At your display are also a bedroom safe, telephone, mini-bar, free wifi and ethernet connection and room service.
The lobby, aperitif bar, restaurant and terraces are covered with free wireless internet connection (hotspots) so that you may perform your business duties in a relaxing environment.
At the restaurant "Kaštel" you can  taste fresh fish, homemade pasta  stuffed with various cremes, oven-  baked bread and also a number of other meals.
 Menu is based on Mediterranean cuisine, local dishes and healthy foods
Cultural monuments of Zadar and the renowned "Sea Organ" and "Greeting to the Sun" are only a few steps away from Hotel Bastion which makes us the ideal destination for business guests as well as for tourists.
child up to 7 years old gratis
child 2-12 years on fixed bed ( price per person -25% )
child 8-15 years on extra bed      45 €
adult in extra bed            55 €
person on the couch in suite     28 €
baby cot      15 €
HB Supplement 27,00 €
Tourist tax: 7,00 HRK/ per person
Additional charges:
Parking per day: 70,00 HRK / 10,00 EUR
Wellness ticket: 100,00 HRK / 13,00 EUR
Check-in time
Flexible
Check-out time
Flexible
Children and extra beds
baby cot 15€
Facilities
Air condition
Balcony
Breakfast
Down town
Fire and smoke detectors
Fitness room
Jacuzzi
Mini-bar
Parking
Pharmacy
Room service
Safe deposit box
Satellite TV
Shop
Telephone
TV
wellness
Wi-Fi
Internet
wi-fi
Accommodation review scores and score breakdown
10
/ 10
Based on 1 reviews
Guest reviews are written by our customers after their stay at Hotel Bastion.
Cleanliness

10

Comfort

10

Location

10

Staff

10

Services

10

Value for money

10

Sleep quality

10
Guest reviews
Conte Adriatic
2016-02-01



The hotel is perfectly situated , in the centre of Zadar. The room was very clean, has a comfortable bed and a beautiful terrace area that you can set and enjoy the beautiful weather and views. Bathroom is modern and clean The restaurant is excellent and the quality of the food was very high. Excellent breakfast, with a large choice of food too. Very well trained staff. Would definitely stay again at Hotel Bastion. I definitely recommend Hotel Bastion.

Everything was excellent.
Zadar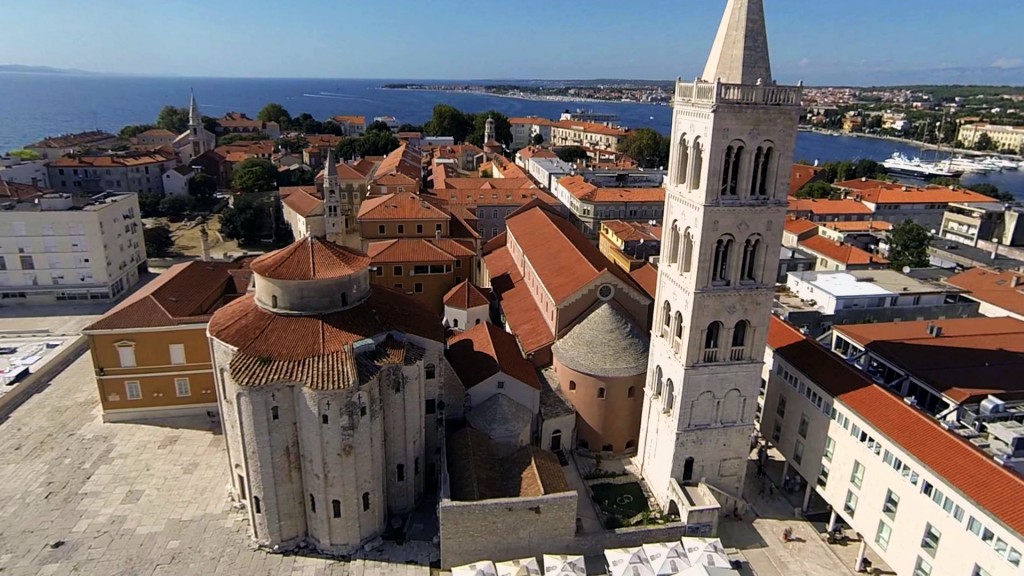 Zadar is a city located on the coast of the Adriatic Sea. It is the historical centre of Dalmatia. The city walls were built in the time of Julius Caesar. Zadar was ruled by the Romans, Byzantines, Venetians and French.
The patron saints of Zadar are St Anastasia, St Krševan, St Simon and St Zoilo . The main street is called Kalelarga. In the centre of town, there is the Roman Forum and the circular church, St Donat from the 9th century. In front of the church extends the ancient main Roman square. The main street which stretches from east to west is Kalelarga or Broad Street.
Zadar is a city with a rich history, many monuments and churches. In the city centre you can see St Anastasia Cathedral, the Church of Our Lady of Health, St Mary Church, St Krsevan Church, St Dominic Church and St Simon Church.
Alfred Hitchcock proclaimed Zadar`s sunset "the most beautiful in the world". There is a "must see" – the Sea Organ, sitting there on the rocky coast which has been turned into steps, you can enjoy the sounds of the sea organ. Also on offer is the view of the Welcome to the Sun which is a connection of lights in rhythm with the waves and sounds.
One trademark of the city is the " barkarioli " which for 800 years has every day connected the two parts of the old port. To feel the breath of the past, it is enough to walk the city park Queen Jelena.
Zadar is a town which offers accommodation, cultural heritage and gastronomic cuisine. To get acquainted with the history of Zadar, visitors can go back in time. A walk across stone streets will become a walk through history, and also an experience of modern life. Zadar is a city you will certainly come back to , and you will want to take the original Zadar Maraschino liqueur with you .
Near Zadar, there are the Kornati National Park, Paklenica National Park, Krka National Park and Plitvice Lakes National Park.
One who comes to Zadar and Croatia will return again!
Sports & nature
There is Kornati National park. To the national park you can come by boat. It is paradise for scientists, nature lovers and deep sea enthusiasts.Krka National Park is known for its many waterfalls and lakes.The most visited are Skradinski Buk and Roski Slap


Nightlife info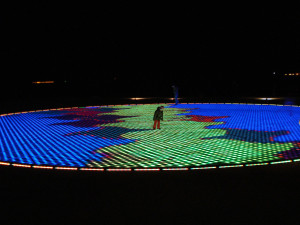 Festivals, music evenings, disco, restaurants


Culture and history info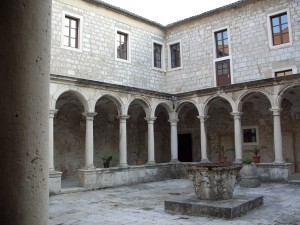 Zadar is a city with a rich history, many monuments and churches. Church St.Donat, Church St. Maria, Church St. Stošia, Church St. Frane..

Read more