Availability
We are sorry, this accommodation is not available to book at the moment
Villa Meneghello Ap A
Villa Meneghello is situated on the waterfront and has an amazing view of the open sea, yet it is only a 15-minute walk to the centre of the town of Hvar. Here there is always the buzz of activity and a cosmopolitan atmosphere with people from all over the world. Yet the villa, nestled in a 1,000 m2 large park of old pine trees and exotic plants is completely private, hidden from passers-by. The simple elegance of the Villa belies its modern conveniences.
The two luxurious apartments cover 300 m2.
One apartment is on the first floor, and the other on the ground floor.
The Villa can also be rented as a whole.
Villa Meneghello has stunning ambience with unique design features and many works of contemporary Croatian artists.
In the park there is a private swimming pool, with hammocks, deck-chairs, coffee tables, a sun deck and a ping-pong table: all for 'dolce far niente'!
You can also swim in the sea and sunbathe on the rocks which are only a s short stroll down a little path and you are there! Imagine a morning swim before breakfast and quiet times for total relaxation. But, if you feel like visiting the Hvar town centre, or other nearby islands, they are right there, within your reach.
If you are a beach fan, then you can also take a walk to a famous Hvar beach known as Pokojni dol. It is only a couple of hundred meters away and it is ideal for children.
Villa Meneghello in Hvar is the Meneghello family's latest step to delight its many regular guests who were curious about the passion of Hvar summer nights.
Passion and tranquility
Every day guests of Villa Meneghello have a boat at their disposal which can take them from Hvar to the Meneghello Resort on the island of St Clement, part of the Paklinski archipelago. The Meneghello family has just celebrated a hundred years of its special tourism, giving guests from all over the world its unique style of hospitality and Croatian culture, all set in the beautiful luxurious botanical garden that is Palmižana.
If you visit Palmižana you can dine in either of the two excellent restaurants there which serve traditional, Mediterranean food. Here you can wander in nature, visit the museum of amphorae, the gallery with works of renowned artists, the art shop, or experience the Palmižana beaches. Here too guests can also rent small boats, as well as kayaks, to explore the bays of the archipelago.
APARTMENT A- downstairs apt. for 6 people + 1 extra bed possibility
Bedrooms (2 double bed and 1 twin) + 1 living room with a couch, dining space and fully equipped kitchen, 2 bathrooms + 1 en suite bathroom in the master bedroom, large terrace for outdoor dining with a beautiful sea view, 2 air conditioning/heater.
Minimum stay 7 nights in June, July, August. Less nights booking possible out of the above mentioned period. Arrival days: Saturday, other days on request.
Price does not include tourist tax 1.00 EUR ( per adult per night)
During July and August the villa can be ONLY rented as a whole .
The villa can accommodate max 15 guests, in case of more than 12 people there is an extra cost to be paid for the use of the extra bed (50 €/person/night)
Security deposit– must be provided on arrival in cash:
500.00 € per apartment
Final cleaning 200 € for the whole villa, 100 € per apartment.
If no damage was made, the deposit will be fully refunded before departure, upon the handover of the keys.
Check-in time
16:00
Check-out time
10:00
Children and extra beds
Possibility of 1 extra bed
Facilities
Balkon
DVD Player
Klimaanlage
Küche
Parking
Pool
Satelliten-TV
Strand
Wi-Fi
Internet
wi-fi
Parking
Parking available
We are sorry, there are no reviews yet for this accommodation.
Hvar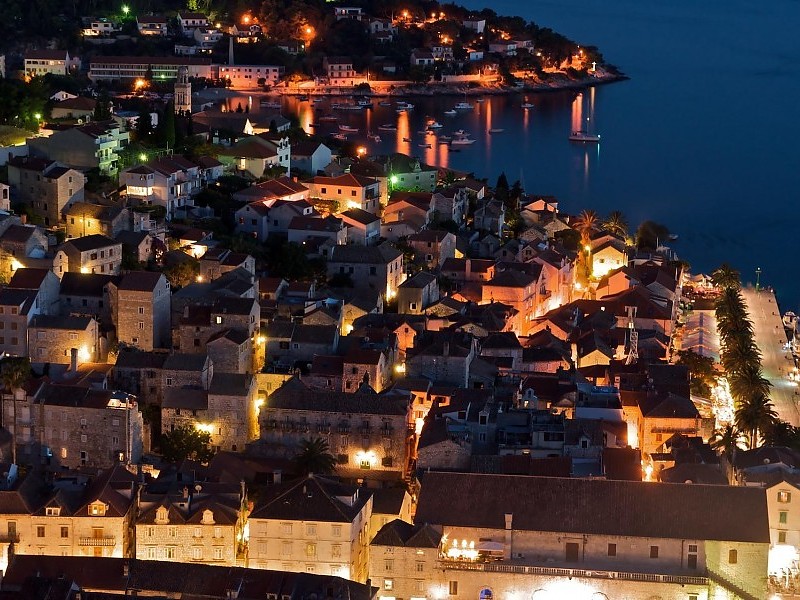 The island of Hvar is very famous, it is the busiest destination and it is the queen of the Croatian Dalmatian islands. In the high season, 30 000 people every day enjoy in the beauties of the island. Hvar receives many guests who are attracted by the nature,  tradition, architecture and nightlife.
Here are fields of lavender, ancient olive trees and vineyards.
Hvar is one of the 10 most beautiful islands in the world.
You can find there sandy beaches near Jelsa, heavenly beaches under pine trees in Zavala, lavander fields near Zastrazisce, beautiful bays near Sucuraj….what are you waiting ??…… you need to explore it!!
Rich cultural and historic heritage of Hvar, that dates back to pre-historic times.
Unique gastronomy, beautiful beaches and bays , clear sea, high quality accommodation, the hospitality of the local people are the guarantees of a holidays in Hvar.
There are several good restaurants.
Explore this island that offers everything one needs for an unforgettable holidays in Croatia!!
Sports & nature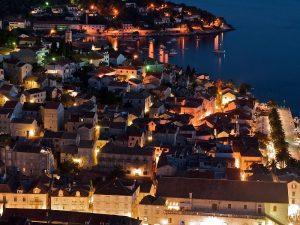 Beautiful beaches and bays, crystal blue sea, vast fields of lavender, ancient olive trees and vineyards, beaches under pine trees in Zavala...it is Hvar and Croatia.


Nightlife info
There are a lot of restaurants, konoba ( small inn) and you can taste real home-made wine instead of some famous sparkling wine, you will hear the old island songs.


Culture and history info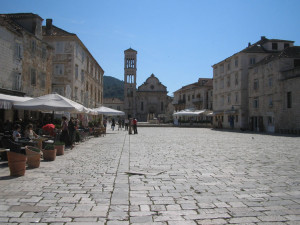 Rich cultural and historic heritage of Hvar, that dates back to pre-historic times.

Read more