Availability
We are sorry, this accommodation is not available to book at the moment
Villa Bolea
Swimming pool house is located on Bol, Brac island. It has large garden and private swimming pool. It was completely refurbished in 2011, based on combination of traditional stone walls and modern days amenities. Furnishing is done in classic style with matching contemporary pieces. Simplicity in the period details adds to the flavor. Most of the furniture is hand made and designers' choice.
Ground floor consists of a classy kitchen, large living and dining area, making more than 50 sqm of open space. There's also a separate toilet and utility. On the upper floor there are four spacious bedrooms and three bathrooms. Two master bedrooms overlook the sea and each has its own luxury en suite bathroom. All the hot water comes from the renewable source. Bedrooms and living area are all individually air-conditioned. A large terrace has a sea view. Just in front, there is a pool with sunbathing platform and a garden. Car entrance and parking for three cars are located at the back of the property.
Accommodation
The living room
Large comfortable sofa and armchairs. Flat screen TV, numerous satellite channels. Complimentary wireless broadband internet.
The kitchen and dining area
Full size cooker with oven, large fridge with freezer, iron and ironing board, instant coffee maker, plentiful china and lots of kitchen utensils. Massive hardwood dining table with seating for ten.
The bedrooms
Bedroom 1 with king size double bed
Bedroom 2 with king size double bed
Bedroom 3 with two single beds
Bedroom 4 with two single beds
The bathrooms
Bathroom 1 with bath, shower, wc, washbasin
Bathroom 2 with bath, shower, wc, washbasin
Bathroom 3 with bath, shower, wc, washbasin
The terrace
Spacious, roofed terrace with large hardwood dining table, seating 8-10
The garden and the pool
A 7 by 4m pool with ample sunbathing space. Lush garden. Lots of armchairs.
Maintenance included
Towels and linen are regularly changed. Garden and pool daily maintenance.
Location and facilities
House is situated only a few steps from the medieval heart of Bol, yet its location is extremely tranquil and offers a lot of privacy. Even so, you can take a plunge into ever calm and clean sea just in front of the swimming pool house. There is a direct access to the pine immersed marble pathway leading to the famous "Golden Horn" beach, which is only 10 minutes walk. Alongside the path lay more beautiful pebble beaches and throughout the vicinity numerous coves with crystal clear water are scattered.
Virtually everything you need is within very short walking distance – restaurants, bars, bakeries, pizzerias, supermarkets, open market (fresh fish, fruits and vegetables), rent-a-car (also bikes and motorcycles), post office, bank, pharmacy, open air cinema… Sport facilities are also steps away from the house – diving, snorkeling, kayaking, water skiing, jet skiing, banana boating… Tennis courts, scuba diving and wind surfing center are also within walking distance. Bol is one of the main centers for wind surfing on the Adriatic.
Four complimentary bikes are at guests' disposal.
Obligations:
• Deposit in case of damage is 500 euro (payable upon arrival and returned upon departure)
• Check in: 16.00 / Saturday
• Check out: 10.00/ Saturday
Cancellation/Prepayment:
Payment: 40 % (deposit) for reservation and the rest of the money is payable 20 days before the arrival date. Deposit in case of cancellation not refunded.
Check-in time
16:00
Check-out time
10:00
Cancellation / Prepayment
Payment: 40% (deposit) for reservation and the rest of the money is payable 20 days before the arrival date. Deposit in case of cancellation not refunded. Deposit in case of damage 500 €.
Facilities
Balkon
DVD Player
Grill
Klimaanlage
Küche
Parking
Pool
Satelliten-TV
Spülmaschine
Waschmaschine
Wi-Fi
Internet
wi-fi
Parking
parking free
We are sorry, there are no reviews yet for this accommodation.
Brač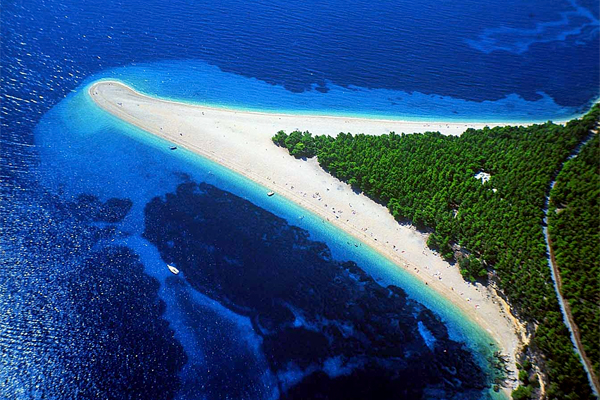 Island Brac, the largest island of the central Dalmatian group of islands. It is  the third largest among the Adriatic islands.
The highest peak of the island, Vidova Gora (Vitus' Mount) (778 m). It is also the highest peak of all Croatian islands.
The limestone part of the coast is rocky and steep. The rest is rather low and sandy.
The island landscape is dominated by a karst limestone relief, with numerous gullies, crevices, cavities, round valleys and coves. Milder forms of the relief, with brown Primorje soils (the most fertile on the island), are found mostly in the interior.
Composed primarily of limestone and dolomite, the quarries of the island of Brac have been a source of stone for building decorative stonework for centuries. The old Romans have known its quality and used this very stone to build cities, amphitheaters, temples, palaces and graves all over Dalmatia.
There are no surface water streams on the island. Permanent water sources are provided only around Bol. Higher parts of the island (above 400 m) are at some places covered with black and Aleppo pine forests; larger or smaller forests of Aleppo pine are found around all coastal towns and villages; dominant are dense evergreen underbrush (macchia) and rocky ground.
The largest places are Pucisca and Supetar. Major farming products are olive oil, wine and fruit (sour cherries and almonds); chief occupations include also livestock breeding and fishing. Fish canneries are located in Postira and Milna.
Major quarries, where the famous Brac building stone is excavated, are located near Pucisca, Selca, Postira, Splitska and Donji Humac.
Rich cultural and historic heritage that dates back to pre-historic times.
Brač is beautiful island for nice vacation in Croatia.
Sports & nature
Bol is very popular surfing center including a rich offer of other sport activities.


Nightlife info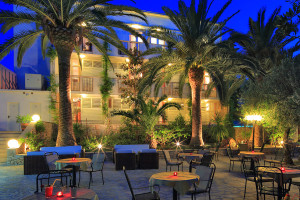 Bol-the most popular are cocktail bars "Varadero", "Aquarius" and "Bolero" Supetar-the most popular are "Havana", "Paparazzo", "Roso", "Benji"and "Thriller" bar.


Culture and history info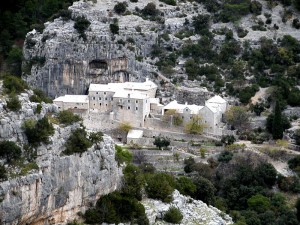 Rich cultural and historic heritage that dates back to pre-historic times.

Read more