Availability
We are sorry, this accommodation is not available to book at the moment
Villa Bolea
Swimming pool house is located on Bol, Brac island. It has large garden and private swimming pool. It was completely refurbished in 2011, based on combination of traditional stone walls and modern days amenities. Furnishing is done in classic style with matching contemporary pieces. Simplicity in the period details adds to the flavor. Most of the furniture is hand made and designers' choice.
Ground floor consists of a classy kitchen, large living and dining area, making more than 50 sqm of open space. There's also a separate toilet and utility. On the upper floor there are four spacious bedrooms and three bathrooms. Two master bedrooms overlook the sea and each has its own luxury en suite bathroom. All the hot water comes from the renewable source. Bedrooms and living area are all individually air-conditioned. A large terrace has a sea view. Just in front, there is a pool with sunbathing platform and a garden. Car entrance and parking for three cars are located at the back of the property.
Accommodation
The living room
Large comfortable sofa and armchairs. Flat screen TV, numerous satellite channels. Complimentary wireless broadband internet.
The kitchen and dining area
Full size cooker with oven, large fridge with freezer, iron and ironing board, instant coffee maker, plentiful china and lots of kitchen utensils. Massive hardwood dining table with seating for ten.
The bedrooms
Bedroom 1 with king size double bed
Bedroom 2 with king size double bed
Bedroom 3 with two single beds
Bedroom 4 with two single beds
The bathrooms
Bathroom 1 with bath, shower, wc, washbasin
Bathroom 2 with bath, shower, wc, washbasin
Bathroom 3 with bath, shower, wc, washbasin
The terrace
Spacious, roofed terrace with large hardwood dining table, seating 8-10
The garden and the pool
A 7 by 4m pool with ample sunbathing space. Lush garden. Lots of armchairs.
Maintenance included
Towels and linen are regularly changed. Garden and pool daily maintenance.
Location and facilities
House is situated only a few steps from the medieval heart of Bol, yet its location is extremely tranquil and offers a lot of privacy. Even so, you can take a plunge into ever calm and clean sea just in front of the swimming pool house. There is a direct access to the pine immersed marble pathway leading to the famous "Golden Horn" beach, which is only 10 minutes walk. Alongside the path lay more beautiful pebble beaches and throughout the vicinity numerous coves with crystal clear water are scattered.
Virtually everything you need is within very short walking distance – restaurants, bars, bakeries, pizzerias, supermarkets, open market (fresh fish, fruits and vegetables), rent-a-car (also bikes and motorcycles), post office, bank, pharmacy, open air cinema… Sport facilities are also steps away from the house – diving, snorkeling, kayaking, water skiing, jet skiing, banana boating… Tennis courts, scuba diving and wind surfing center are also within walking distance. Bol is one of the main centers for wind surfing on the Adriatic.
Four complimentary bikes are at guests' disposal.
Obligations:
• Deposit in case of damage is 500 euro (payable upon arrival and returned upon departure)
• Check in: 16.00 / Saturday
• Check out: 10.00/ Saturday
Cancellation/Prepayment:
Payment: 40 % (deposit) for reservation and the rest of the money is payable 20 days before the arrival date. Deposit in case of cancellation not refunded.
Check-in time
16:00
Check-out time
10:00
Cancellation / Prepayment
Payment: 40% (deposit) for reservation and the rest of the money is payable 20 days before the arrival date. Deposit in case of cancellation not refunded. Deposit in case of damage 500 €.
Facilities
DVD-плеер
Wi-Fi
балкон
Бассейн
Гриль
Кондиционер
Кухня
Парковка
Посудомоечная машина
Спутниковое TB
Internet
wi-fi
Parking
parking free
We are sorry, there are no reviews yet for this accommodation.
Брач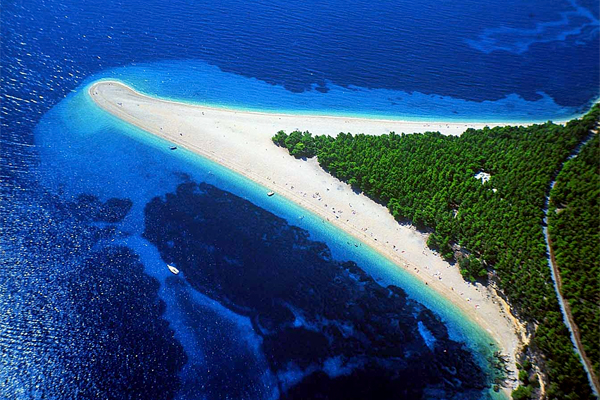 Брач (Brac) — один из самых красивых островов Хорватии. Здесь много сосновых лесов, виноградников и оливковых рощ. Здесь делают изумительное розовое вино и готовят необыкновенные блюда из рыбы и морепродуктов. На острове есть два известных города-курорта с хорошей гостиничной базой — Супетар и Бол.
Значительная часть населения острова задействована в добыче и обработке брачского камня и изготовлении из него сувенирной продукции. Надо сказать, что многие туристы с удовольствием покупают эти изделия, начиная с крохотных забавных фигурок, заканчивая увесистыми предметами интерьера.
Кроме обработки знаменитого камня, жители острова живут рыбной ловлей, производством оливкового масла и туристическим бизнесом. Длина береговой линии острова составляет почти 175 км, вдоль побережья непрерывной цепочкой стоят крошечные городки, каждый из которых имеет своё собственное лицо и свои отели — самого разного уровня, стиля и стоимости.
На Браче мелкогалечные и песчаные пляжи, которые тянутся вдоль всего побережья на десятки километров. Один из лучших здешних пляжей, расположенный на юге острова возле Бола, называется «Златни Рат» («Золотой мыс»)
На южном берегу острова раскинулся Бол, один из старейших и популярнейших курортов Хорватии.
Курортная жизнь здесь шумна и не замирает ни на минуту. Множество ресторанов, баров, увеселительных заведений, дискотек готовы развлекать туристов круглосуточно.
Sports & nature
Bol is very popular surfing center including a rich offer of other sport activities.


Nightlife info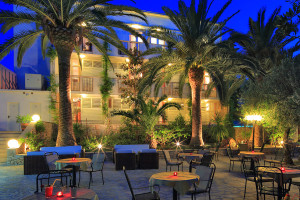 Bol-the most popular are cocktail bars "Varadero", "Aquarius" and "Bolero" Supetar-the most popular are "Havana", "Paparazzo", "Roso", "Benji"and "Thriller" bar.


Culture and history info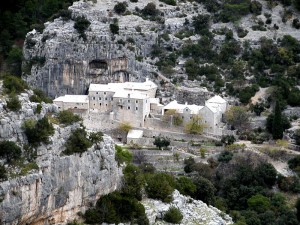 Rich cultural and historic heritage that dates back to pre-historic times.

Read more