Availability
We are sorry, this accommodation is not available to book at the moment
Villa Amelia
Das Landhauskompleks besteht aus einem Landhaus, der Kapelle der St. Mariä Verkündigung, dem Wirtschaftshaus, mehreren Gärten und einer Parkanlage.
Der Innenraum des Hauses ist reichaltig ausgestattet an dekoratieven Seitenportalen mit profilierten Rahmen der inneren und äußeren Komposition des Raumes.
Mit stilvollen Elementen aus der Spätgotik und Renaissance ist das Sommerhaus mit der Kapelle in die zweite Hälfte des 16. Jhd. als solches in das Register der Kulturgüter der Republick Kroatien eingeordnet.
Diese einmalige Residenz erobert auf eine besondere Art mit dessen Position – sie ist auf einem Hügel mitten im dicken Pinien- und Eichenwald untrgebracht.
Um das Sommerhaus befinden sich zahlreiche Gärten bepflanzt mit mediteranen Pflanzen die dem Gast eine einmalige Behagligkeit darbieten und eine vollständige private Umgebung auf über 20 000 m2, das auf nur 5Km östlich der Altstadt und nicht ganz 1Km vom Sandstrand entfehrnt.
Die stilvolle Inneneinrichtung besteht aus zahlreichen restaurierten Barockmöbeln und reichen Texturen die Persönlichkeit und Charme übertragen.
Das Sommerhaus "Amelia" bietet auf 280 m2 fünf Deluxeschlafzimmer mit großräumigen Badezimmern, ausgestattet mit Klimaanlagen, Zentralheizung, Sat TV, Safe, Internetanschluss…
Das prunkvolle Wohnzimmer bietet einen besonderen Genuß beim knisterndem Feuer im großem altertümlichen Kamin.
Im Gefüge des Sommerhauses befindet sich auch ein Außenpool mit Whirlpool der mit seiner Lage eine vollständige Intimität bitet.
Das Sommerhaus "Amelia" läst keinen seiner Gäste gleichgültig ob er Aktiv Urlaub oder idyllische Ruhe in der Natur sucht.
Minimum 7 Tage: 
Check-in: Samstag
Dienstleistungen und Inhalte mit inbegriffen:
Hausdame
Gärtner
Garage
Grill / Küche
Bocciaspielplaz mit Ausrüstung
verschiedene Sportinhalte
Zusätzliche Dienstleistungen:
Autovermietung
Luxusschnellbootvermietung
Chefkoch für zusätzliche Mahlzeiten
Reisefürer
Transfer
Weitere Informationen:
Kaution bei der Ankunft (cash):1000 EUR
Kurtaxe ist im Preis inbegriffen.
Check-in time
14:00
Check-out time
10:00
Children and extra beds
Baby cot available on request High chair available on request
Pets
nicht
Facilities
DVD Player
Gym
Jacuzzi
Klimaanlage
Küche
Parking
Pool
Safe
Satelliten-TV
Spülmaschine
TV
Waschmaschine
Wi-Fi
Internet
wi-fi
Parking
private
We are sorry, there are no reviews yet for this accommodation.
Mlini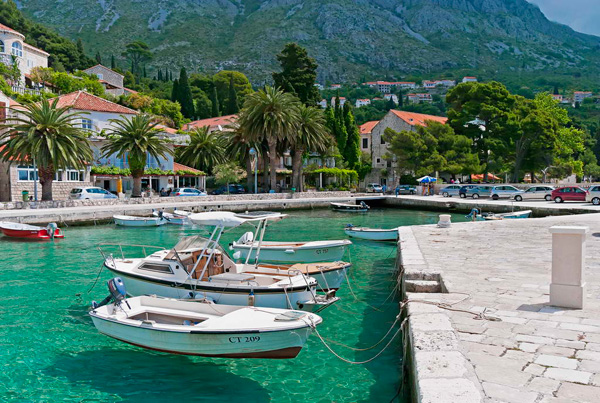 Mlini is the most colorful village in the Župa .The village got its name thanks to the abundant springs on which the mills were built. It  has its own sea and the small river of Zavrelje, shallow pebble beaches and protected bays. Also, Mlini has flower filled gardens and paths, villas, hotels, beautiful houses, rivers and summer residences.
In the past, Mlini was ancient historical settlement Molina. It was the center of the milling trade. In the 15th century, boats regularly carried drinking water from Mlini to Dubrovnik.
Those mills are no longer in function, but they make a lovely sight for photography lovers.
After 1897, the mill grindstones used electric energy.
There is the parish Church of St. Hilarion (sv. Ilar) "sancti Hylacrioni" . It is located in the oldest part of Mlini, whose name has its roots from the Greek word ilaros, which means happy. During the century, it was destroyed and after it was renovated. It was  damaged in the earthquake of 1667. and it was renovated in 1683 . According to ancient legend, St. Hilary, a hermit and saint of Palestinian origins, killed a dragon on the coast of Mlini and freed this area from paganism. The church was built in honor of St. Hilarion (sv. Ilar), who became the patron  of Mlini.
The altar painting Mother of God with Child, St. Peter and St. Hilaryis is from the 18th century.
There is also renaissance castle from the 17th century.
There is an old graveyard beside the church.
Mlini is picturesque village with tranquil countryside and rich cuisine.
If you are in search of a quiet little place to rest your body, Mlini might be just the right place for you.
Mlini is an oasis of the Dubrovnik area and Croatia.
Sports & nature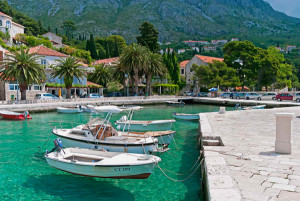 In Mlini you will find natural beaches with clear blue sea, surrounded by rich and fragrant Mediterranean vegetation. There is even one sandy beach and a beach for nudists.


Nightlife info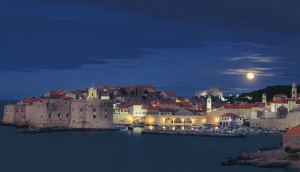 Mlini hasn't got a rich palette of nightlife events, there are several bars and restaurant. But ,there is always Dubrovnik, only a few minutes by car or by bus.


Culture and history info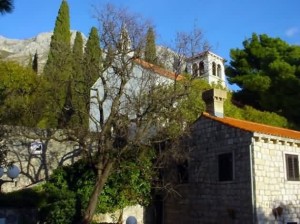 Mlini has a lot to offer. Monumental remains of the antique Greek and Roman settlements. There is the parish Church of St. Hilarion (sv. Ilar) "sancti Hylacrioni" . It is located in the oldest part of Mlini. There is the Church of St. Rocco (sv. Rok), protector from the plague in the 15th century. There is also renaissance castle from the 17th century.

Read more