Availability
We are sorry, this accommodation is not available to book at the moment
Verdi Platinum
Villa near Dubrovnik is one of the most delightful high-end luxury residences in the Dubrovnik area. It is 6 kilometers from the Old Town, this brand new five-star luxurious luxurious villa with a pool provides the perfect holiday rental experience.
Platinum package, 7 days.
Transfer from and to Dubrovnik airport
Welcome gift basket
Personal concierge & house manager
Daily cleaning & housekeeping service and laundry service
Fresh continental breakfast delivered daily: cereals, milk, yogurt, fresh fruits, freshly-squeezed juice, freshly-baked bread and croissants…
E-bike usage
Car or van usage
– One day yacht rental to Elaphiti islands (Monte Carlo 37 ht), fuel, skipper, fresh fruits, beverages on board included, sunset yacht cruise to Elaphiti islands from 06.30 pm until 10.30 pm  (Monte Carlo), fuel. skipper, fresh fruits, beverages on board included.
-Peljesac wine and oyster tasting tour by limousine or van (type of vehicle depends on the number of guests)
-Access to the wine bar (two bottles of wine  per day)
Additional bottles will be charged by consumption)
-two massages per week
chef dinner special included for 6 persons (2 nights by wish)
cocktail night by wish
Rich in Mediterranean vegetation and clean waters, this area used to be an exclusive location for the summer residences of the Dubrovnik aristocrats at the time of the Republic of Dubrovnik.
Unforgettable Experience of Leisure and Hospitality in Croatia. The surrounding of villa is peaceful and quiet, providing you with the perfect holidaying atmosphere and privacy. Indeed, even today the scenery around villa looks almost magical. That is why the amenities at Palazzo meet all the standards you would expect from a luxury villa in Dubrovnik.
To enhance your holiday experience during your stay at the villa, we provide superb 24/7 guest support. We offer a personal concierge service, luxury car and yacht rental services, and exclusive daily excursions to nearby destinations of choice.
3 double bedrooms with king-size beds
It is for 6 people.
BATHROOMS
3 en-suite bathrooms & 2 toilets
SIZE
Entire property 450 m² – interior 380 m²
Welcome gift basket
Personal concierge & house manager
Daily cleaning & housekeeping service
Fresh continental breakfast delivered daily: cereals, milk, yogurt, fresh fruits, freshly-squeezed juice, freshly-baked bread and croissants…
Linen
Bathrobes, slippers and toiletries
Daily towel change
Weekly linen change (or more frequently, upon request)
LCD TV in every room, living room, and fitness room
Individually controlled air conditioning & floor heating
Outdoor pool with showers
Sunbeds
Beach towels
Summer kitchen
Food provisioning (upon request)
Jacuzzi in the spa zone
Sauna in the spa zone
Spa & gym with a cardio area
Safety deposit box in each room
Alarm system
Security cameras
Surround audio system
Power generator
Wine bar (usage depends on the package selected)
High-speed wireless internet
Baby cot (upon request)
Private garage
Car / van (depends on the number of guests)
E-bikes
Electric vehicles' power supply
Check in: from 2 p.m.
Check out: before 10 a.m.
Two spacious double bedrooms with queen-size beds, en-suite bathrooms and balconies are situated on the first floor. All bedrooms are the same size, and there is a possibility of adding an extra bed for children in each of the rooms. The entire villa is air-conditioned and has a surround audio system.
For your safety, the villa has been equipped with an alarm system and the surrounding area is covered by security cameras.
The entire staff at Villa is there to cater to your wishes, provide an impeccable service, and make your stay with us a truly memorable one.
Indulge your lifestyle with our rental packages.
* This package is designed for 7-days villa rental in Dubrovnik. We can also provide services that are not included in this package, upon your request. In such cases, additional charges will be applied. Minimum stay for package is 7 days.
Check-in time
14:00
Check-out time
10:00
Facilities
Cейф
Cтиральная машина
DVD-плеер
Mинибар
Wi-Fi
балкон
Бассейн
Гим
Завтрак
Кондиционер
Кухня
Парковка
Посудомоечная машина
Спутниковое TB
Internet
wi-fi
Parking
private parking
We are sorry, there are no reviews yet for this accommodation.
Дубровник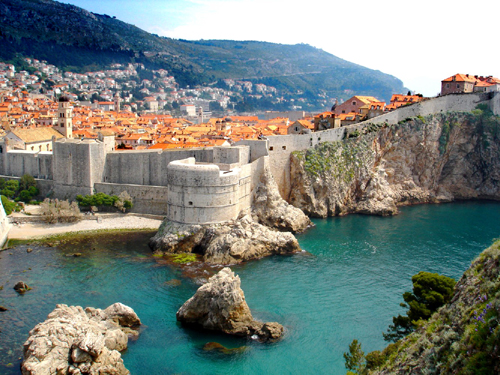 Dubrovnik is located on the thin coast strip between the high hills and the calmness of the Adriatic sea.
The 'Pearl of the Adriatic', on the Dalmatian coast, was an important Mediterranean sea power from the 13th century. Dubrovnik was founded in the first half of the 7th century by a group of refugees from Epidaurum, who established their settlement at the island and named it Laus. The Latin name Ragusa (Rausa), in use until the 15th century, originated from the rock (Lat. lausa = rock). Opposite that location, at the foot of Srđ Mountain, the Slavs developed their own settlement under the name of Dubrovnik, derived from the Croatian word dubrava, which means oak woods.
In 1979, the city of Dubrovnik joined the UNESCO list of World Heritage Sites.
Counting only about 35 000 people Dubrovnik is the cultural and social center of the region.
Vegetation in the region is typical, mostly Mediterranean, and it is a result of hundreds of years of human influence. As suited for a merchant harbour city, Dubrovnik mariners traveled far and wide bringing home many tropical and sub-tropical cultures, creating an interesting mixture of plant life.
The name of the most famous street of Dubrovnik is Placa (Stradun) street .
Dubrovnik is a remarkably well-preserved example of a late-medieval walled city, with a regular street layout. Among the outstanding medieval, Renaissance and Baroque monuments within the magnificent fortifications and the monumental gates to the city are the Town Hall (now the Rector's Palace), dating from the 11th century; the Franciscan Monastery  with its imposing church; the extensive Dominican Monastery; the cathedral (rebuilt after the 1667 earthquake); the customs house (Sponza), the eclectic appearance of which reveals the fact that it is the work of several hands over many years; and a number of other Baroque churches, such as that of St Blaise (patron saint of the city).
The original World Heritage site consisted solely of the defences and the intra-mural city.
It includes the Pile medieval industrial suburb,the Lovrijenac Fortress, located on a cliff,the Lazarets,the Revelin Fortress.
The island of Lokrum lies to the south-east of Dubrovnik, some 500 m from the coast. In 1023 it became a Benedictine abbey.
Dubrovnik is Croatia's most famous coastal city.
Sports & nature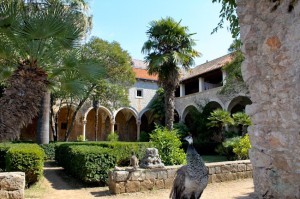 Vegetation in the region is typical, mostly Mediterranean, and it is a result of hundreds of years of human influence. Banje is famous beach in Dubrovnik.


Nightlife info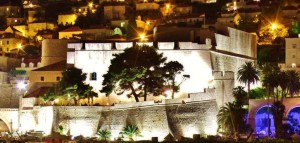 Restaurants, bars, casino, music evenings.....it is Dubrovnik.


Culture and history info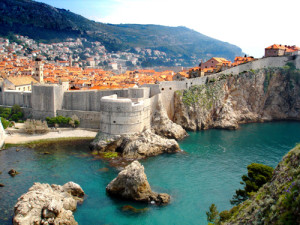 The original World Heritage site consisted solely of the defences and the intra-mural city. It includes the Pile medieval industrial suburb,the Lovrijenac Fortress, located on a cliff,the Lazarets,the Revelin Fortress.

Read more