Availability
We are sorry, this accommodation is not available to book at the moment
Verdi Platinum
Villa near Dubrovnik is one of the most delightful high-end luxury residences in the Dubrovnik area. It is 6 kilometers from the Old Town, this brand new five-star luxurious luxurious villa with a pool provides the perfect holiday rental experience.
Platinum package, 7 days.
Transfer from and to Dubrovnik airport
Welcome gift basket
Personal concierge & house manager
Daily cleaning & housekeeping service and laundry service
Fresh continental breakfast delivered daily: cereals, milk, yogurt, fresh fruits, freshly-squeezed juice, freshly-baked bread and croissants…
E-bike usage
Car or van usage
– One day yacht rental to Elaphiti islands (Monte Carlo 37 ht), fuel, skipper, fresh fruits, beverages on board included, sunset yacht cruise to Elaphiti islands from 06.30 pm until 10.30 pm  (Monte Carlo), fuel. skipper, fresh fruits, beverages on board included.
-Peljesac wine and oyster tasting tour by limousine or van (type of vehicle depends on the number of guests)
-Access to the wine bar (two bottles of wine  per day)
Additional bottles will be charged by consumption)
-two massages per week
chef dinner special included for 6 persons (2 nights by wish)
cocktail night by wish
Rich in Mediterranean vegetation and clean waters, this area used to be an exclusive location for the summer residences of the Dubrovnik aristocrats at the time of the Republic of Dubrovnik.
Unforgettable Experience of Leisure and Hospitality in Croatia. The surrounding of villa is peaceful and quiet, providing you with the perfect holidaying atmosphere and privacy. Indeed, even today the scenery around villa looks almost magical. That is why the amenities at Palazzo meet all the standards you would expect from a luxury villa in Dubrovnik.
To enhance your holiday experience during your stay at the villa, we provide superb 24/7 guest support. We offer a personal concierge service, luxury car and yacht rental services, and exclusive daily excursions to nearby destinations of choice.
3 double bedrooms with king-size beds
It is for 6 people.
BATHROOMS
3 en-suite bathrooms & 2 toilets
SIZE
Entire property 450 m² – interior 380 m²
Welcome gift basket
Personal concierge & house manager
Daily cleaning & housekeeping service
Fresh continental breakfast delivered daily: cereals, milk, yogurt, fresh fruits, freshly-squeezed juice, freshly-baked bread and croissants…
Linen
Bathrobes, slippers and toiletries
Daily towel change
Weekly linen change (or more frequently, upon request)
LCD TV in every room, living room, and fitness room
Individually controlled air conditioning & floor heating
Outdoor pool with showers
Sunbeds
Beach towels
Summer kitchen
Food provisioning (upon request)
Jacuzzi in the spa zone
Sauna in the spa zone
Spa & gym with a cardio area
Safety deposit box in each room
Alarm system
Security cameras
Surround audio system
Power generator
Wine bar (usage depends on the package selected)
High-speed wireless internet
Baby cot (upon request)
Private garage
Car / van (depends on the number of guests)
E-bikes
Electric vehicles' power supply
Check in: from 2 p.m.
Check out: before 10 a.m.
Two spacious double bedrooms with queen-size beds, en-suite bathrooms and balconies are situated on the first floor. All bedrooms are the same size, and there is a possibility of adding an extra bed for children in each of the rooms. The entire villa is air-conditioned and has a surround audio system.
For your safety, the villa has been equipped with an alarm system and the surrounding area is covered by security cameras.
The entire staff at Villa is there to cater to your wishes, provide an impeccable service, and make your stay with us a truly memorable one.
Indulge your lifestyle with our rental packages.
* This package is designed for 7-days villa rental in Dubrovnik. We can also provide services that are not included in this package, upon your request. In such cases, additional charges will be applied. Minimum stay for package is 7 days.
Check-in time
14:00
Check-out time
10:00
Facilities
Balkon
Bazen
Doručak
DVD Player
Gym
Klima uređaj
Kuhinja
Mini bar
Parking
Perilica posuđa
Perilica rublja
Satelitska TV
Sef
Wi-Fi
Internet
wi-fi
Parking
private parking
We are sorry, there are no reviews yet for this accommodation.
Dubrovnik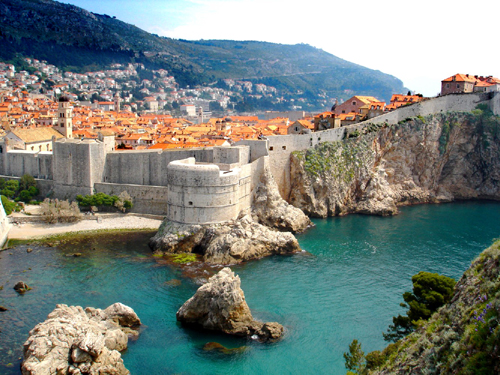 Dubrovnik je grad na jugu Hrvatske i jedno od najvažnijih povijesno-turističkih središta Hrvatske.
Dubrovnik su osnovale izbjeglice iz rimskog grada Epidauruma, današnjeg Cavtata. Oni su bježali pred najezdom Avara i Slavena i na otočiću, odnosno hridi, osnovali su u sedmom stoljeću naselje i nazvali ga Laus, što na grčkom jeziku znači hrid. Od toga i potječu kasniji nazivi: Raus – Rausium – Ragusium. Na drugoj obali, u podnožju brda nazvanog Srđ, prostirale su se bogate i guste hrastove šume koje su zauzimale veliko područje.  Kako su  Slaveni nazivali hrast- dub, a hrastova šuma dubrava, nastao je slavenski naziv Dubrovnik.
Zlatno doba Dubrovačke Republike započelo je u drugoj polovini 15. stoljeća i traje do kraja 16. stoljeća kada je Dubrovačka mornarica bila treća mornarica na svijetu.
U drugoj polovici 18. stoljeća dolazi do ekonomske obnove Dubrovnika.  1806. godine Napoleonova vojska okupirala je Dubrovnik. Bio je to kraj male državice.
Cijeli Dubrovnik je jedan veliki kulturno-povijesni spomenik. Najveća znamenitost Dubrovnika su zidine i kule. Od mnogobrojnih kula ističe se okrugla kula Minčeta, djelo Jurja Dalmatinca i koja je simbol Dubrovnika. Tu su i dvije samostalne tvrđave:  Lovrijenac i Revelin. Grad ima četvero gradskih vrata. Gradske zidine predstavljaju posebnu vrijednost  zbog svoje izvornosti  i jedinstvene su u svijetu. U starom gradu se ističe: Knežev dvor, palača Sponza, Orlandov stup, crkva sv. Vlaha, dominikanski samostan i crkva. Glavna gradska ulica – Placa ili Stradun je poznata u cijelom svijetu.
Dubrovnik je poznat kako kulturno tako i turistički u cijelom svijetu.  Zaštitnik Dubrovnika je Sveti Vlaho.
Uz bogat noćni život Dubrovnik nudi i bogatu gastronomsku ponudu.
Dubrovnik je grad hotela, villa, apartmana, grad povijesnih spomenika i Dubrovnik predstavlja veliku riznicu bogatstva na jednom  mjestu.
Kako je Irski književnik George Bernard Shaw  jednom rekao: "Oni koji traže raj na zemlji, moraju doći u Dubrovnik."
Otkrijte Dubrovnik i Hrvatsku!!
Sports & nature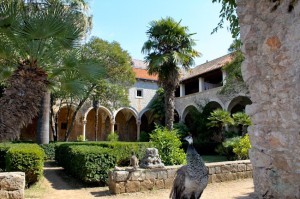 Dubrovnik je okružen šljunčanim, pješčanim i stjenovitim plažama. Najpoznatija plaža u Dubrovniku je plaža Banje. S Banja se pruža pogled na gradske zidine i otok Lokrum je ujedno najpoznatija dubrovačka plaža. Plaža ima tuševe, kabine za presvlačenje, barove i restorane, a mogu se unajmiti skuteri, pedaline, suncobrani i ležaljke. Može se uživati i u vodenim sportovima.


Nightlife info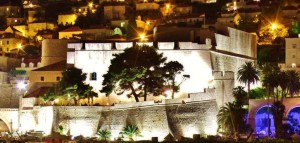 Dubrovnik je grad koji nudi i veliki izbor kafića, vrhunskih restorana, lounge barova i klubova, discoteca i svi oni jamče dobru zabavu. Dubrovnik nudi i bogatu gastronomsku ponudu. Na meniu je riba, plodovi mora, juhe i tjestenina i takva ponuda je obilježje dubrovačkih restorana.


Culture and history info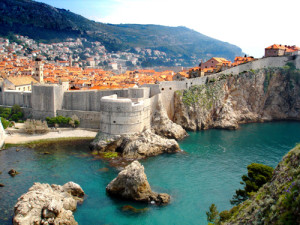 Dubrovnik je poznato kulturno i turističko mjesto svijeta. U bogatoj ponudi ističe se: (fešta Sv. Vlaha, Linđo- folklorni ansambl, Libertas Film Festival, Međunarodni Film Festival). Također se ističu 'Dubrovačke ljetne igre' u okviru kojih se pod vedrim nebom i na raznim atraktivnim graskim lokacijama izvode brojne predstave.

Read more