Availability
We are sorry, this accommodation is not available to book at the moment
Вилла Амелия
В комплекс виллы входит летний дом, часовня Благовещения Святой Богородицы, хозяйственные объекты, бассейн и сад с двором. Вблизи летнего дома располагаются многочисленные парки, засаженные средиземноморскими растениями, которые создают для гостей неповторимую атмосферу и полное уединение на пространстве в 20 000 квадратных метров.
Вилла располагается в 5 км на восток от исторического центра Дубровника, и в 800 метрах от большого песчаного пляжа.
Локация
Внутреннее пространство виллы по внешней и внутренней композиции богато украшено декоративными каменными порталами в изысканных профилированных рамах. С элементами стиля на рубеже поздней готики и ренессанса, вилла с часовней относятся ко второй половине 16 века, будучи занесенными в регистр культурного наследия Республики Хорватии. Стиль внутреннего убранства виллы изобилует барочной реставрированной мебелью и богатыми текстурами, придающими ей индивидуальность и обаяние.
Вилла Амелия площадью 280 м2 имеет 5 спален категории люкс с просторными ванными комнатами, оборудованные кондиционером, системой центрального отопления, спутниковым телевидением, интернетом, сейфом …
Роскошная гостиная доставляет особое удовольствие в минуты отдыха возле огня большого старинного камина.
Вилла имеет бассейн и джакузи, которые своим положением гарантируют полную интимность.
Виллa никого из гостей не оставит равнодушным, несмотря на то, желает ли гость активный отдых или идеальный мир в окружении природы.
Включены следующие услуги и содержания:
хостесс
садовник
шеф-повар для приготовления дополнительных блюд
трансфер
гараж
открытая кухня с мангалом
площадка для боулинга с оборудованием
Минимальные 7 дней
Заезд: суббота
Депозит по прибытии (cash)-1000€
Туристический налог включен в стоимость.
Check-in time
14:00
Check-out time
10:00
Children and extra beds
Baby cot available on request High chair available on request
Pets
не
Facilities
Cейф
Cтиральная машина
DVD-плеер
TB
Wi-Fi
Бассейн
Гим
Джакузи
Кондиционер
Кухня
Парковка
Посудомоечная машина
Спутниковое TB
Internet
wi-fi
We are sorry, there are no reviews yet for this accommodation.
Млини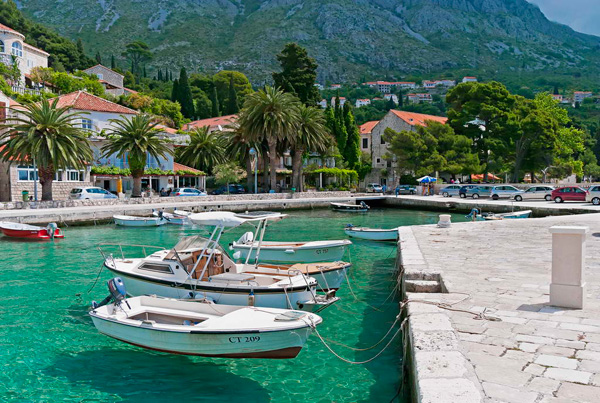 Mlini is the most colorful village in the Župa .The village got its name thanks to the abundant springs on which the mills were built. It  has its own sea and the small river of Zavrelje, shallow pebble beaches and protected bays. Also, Mlini has flower filled gardens and paths, villas, hotels, beautiful houses, rivers and summer residences.
In the past, Mlini was ancient historical settlement Molina. It was the center of the milling trade. In the 15th century, boats regularly carried drinking water from Mlini to Dubrovnik.
Those mills are no longer in function, but they make a lovely sight for photography lovers.
After 1897, the mill grindstones used electric energy.
There is the parish Church of St. Hilarion (sv. Ilar) "sancti Hylacrioni" . It is located in the oldest part of Mlini, whose name has its roots from the Greek word ilaros, which means happy. During the century, it was destroyed and after it was renovated. It was  damaged in the earthquake of 1667. and it was renovated in 1683 . According to ancient legend, St. Hilary, a hermit and saint of Palestinian origins, killed a dragon on the coast of Mlini and freed this area from paganism. The church was built in honor of St. Hilarion (sv. Ilar), who became the patron  of Mlini.
The altar painting Mother of God with Child, St. Peter and St. Hilaryis is from the 18th century.
There is also renaissance castle from the 17th century.
There is an old graveyard beside the church.
Mlini is picturesque village with tranquil countryside and rich cuisine.
If you are in search of a quiet little place to rest your body, Mlini might be just the right place for you.
Mlini is an oasis of the Dubrovnik area and Croatia.
Sports & nature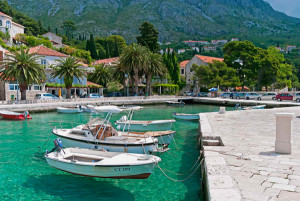 In Mlini you will find natural beaches with clear blue sea, surrounded by rich and fragrant Mediterranean vegetation. There is even one sandy beach and a beach for nudists.


Nightlife info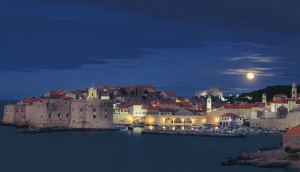 Mlini hasn't got a rich palette of nightlife events, there are several bars and restaurant. But ,there is always Dubrovnik, only a few minutes by car or by bus.


Culture and history info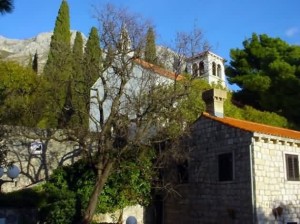 Mlini has a lot to offer. Monumental remains of the antique Greek and Roman settlements. There is the parish Church of St. Hilarion (sv. Ilar) "sancti Hylacrioni" . It is located in the oldest part of Mlini. There is the Church of St. Rocco (sv. Rok), protector from the plague in the 15th century. There is also renaissance castle from the 17th century.

Read more