Dubrovnik
Dubrovnik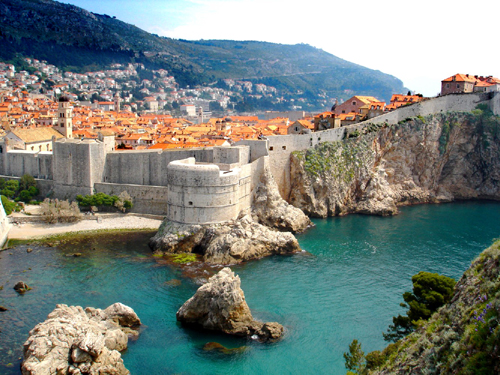 Dubrovnik je grad na jugu Hrvatske i jedno od najvažnijih povijesno-turističkih središta Hrvatske.
Dubrovnik su osnovale izbjeglice iz rimskog grada Epidauruma, današnjeg Cavtata. Oni su bježali pred najezdom Avara i Slavena i na otočiću, odnosno hridi, osnovali su u sedmom stoljeću naselje i nazvali ga Laus, što na grčkom jeziku znači hrid. Od toga i potječu kasniji nazivi: Raus – Rausium – Ragusium. Na drugoj obali, u podnožju brda nazvanog Srđ, prostirale su se bogate i guste hrastove šume koje su zauzimale veliko područje.  Kako su  Slaveni nazivali hrast- dub, a hrastova šuma dubrava, nastao je slavenski naziv Dubrovnik.
Zlatno doba Dubrovačke Republike započelo je u drugoj polovini 15. stoljeća i traje do kraja 16. stoljeća kada je Dubrovačka mornarica bila treća mornarica na svijetu.
U drugoj polovici 18. stoljeća dolazi do ekonomske obnove Dubrovnika.  1806. godine Napoleonova vojska okupirala je Dubrovnik. Bio je to kraj male državice.
Cijeli Dubrovnik je jedan veliki kulturno-povijesni spomenik. Najveća znamenitost Dubrovnika su zidine i kule. Od mnogobrojnih kula ističe se okrugla kula Minčeta, djelo Jurja Dalmatinca i koja je simbol Dubrovnika. Tu su i dvije samostalne tvrđave:  Lovrijenac i Revelin. Grad ima četvero gradskih vrata. Gradske zidine predstavljaju posebnu vrijednost  zbog svoje izvornosti  i jedinstvene su u svijetu. U starom gradu se ističe: Knežev dvor, palača Sponza, Orlandov stup, crkva sv. Vlaha, dominikanski samostan i crkva. Glavna gradska ulica – Placa ili Stradun je poznata u cijelom svijetu.
Dubrovnik je poznat kako kulturno tako i turistički u cijelom svijetu.  Zaštitnik Dubrovnika je Sveti Vlaho.
Uz bogat noćni život Dubrovnik nudi i bogatu gastronomsku ponudu.
Dubrovnik je grad hotela, villa, apartmana, grad povijesnih spomenika i Dubrovnik predstavlja veliku riznicu bogatstva na jednom  mjestu.
Kako je Irski književnik George Bernard Shaw  jednom rekao: "Oni koji traže raj na zemlji, moraju doći u Dubrovnik."
Otkrijte Dubrovnik i Hrvatsku!!
| | |
| --- | --- |
| Country | Hrvatska |
| Languages spoken | hrvatski |
| Currency used | HRK (kuna) |
Sports & nature
Dubrovnik je okružen šljunčanim, pješčanim i stjenovitim plažama. Najpoznatija plaža u Dubrovniku je plaža Banje. S Banja se pruža pogled na gradske zidine i otok Lokrum je ujedno najpoznatija dubrovačka plaža. Plaža ima tuševe, kabine za presvlačenje, barove i restorane, a mogu se unajmiti skuteri, pedaline, suncobrani i ležaljke. Može se uživati i u vodenim sportovima.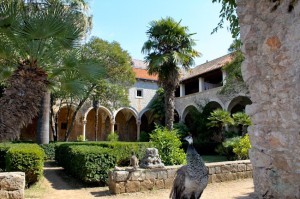 Nightlife info
Dubrovnik je grad koji nudi i veliki izbor kafića, vrhunskih restorana, lounge barova i klubova, discoteca i svi oni jamče dobru zabavu. Dubrovnik nudi i bogatu gastronomsku ponudu. Na meniu je riba, plodovi mora, juhe i tjestenina i takva ponuda je obilježje dubrovačkih restorana.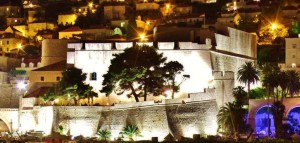 Culture and history info
Dubrovnik je poznato kulturno i turističko mjesto svijeta. U bogatoj ponudi ističe se: (fešta Sv. Vlaha, Linđo- folklorni ansambl, Libertas Film Festival, Međunarodni Film Festival). Također se ističu 'Dubrovačke ljetne igre' u okviru kojih se pod vedrim nebom i na raznim atraktivnim graskim lokacijama izvode brojne predstave.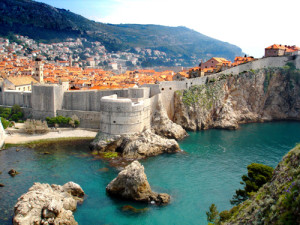 Unfortunately there are no car rental offers at this location at the moment.
Unfortunately there are no yacht rental offers at this location at the moment.
Unfortunately there are no jet rental offers at this location at the moment.