Availability
We are sorry, this accommodation is not available to book at the moment
Villa Victoria
The Villa is situated on a 422 m2 estate in Dubrovnik. Villa has a private plot of about 272 sqm and residential area of about 160 sqm on two floors. There is a summer kitchen in a back yard with a grill and a gazebo and private swimming pool. In front of the house there is a garage with 2 parking spots. Villa is air conditioned, luxuriously furnished and completely equipped with following technical appliances TV, DVD, IPTV and access to WIFI Internet.
There is a 4 rooms, total number of beds in rooms 8, total number of beds in lounge 2, total number of extra beds 2, kitchen is a separate room, air conditioning, smoking allowed in house, house pets allowed (must be arranged in advance), hedge or wire/stone fence around the garden, suite of garden furniture, fully-equipped place for meal preparation (grill; barbecue; fireplace; and the like).
Kitchen equipment: kitchen utensils and tableware according to the number of persons, oven, refrigerator, deep freezer 50 l, microwave oven, coffee maker, dishwasher.
Bathroom equipment: hairdryer in bathroom, washing machine, bidet, total number of bathrooms with shower : 2, open-air shower.
A beautiful villa is only 7 km away from the Dubrovnik Old town, situated in the area of the Rijeka Dubrovačka, a bay which used to be the favorite resting-place of Dubrovnik patricians. A modern suburb has been built here in recent time, but you can still see the remnants of various summer houses, the real masterpieces of a refine taste and skilful architecture; the nearby marina is an excellent starting point for the excursions to attractive surroundings.
Distance:
Nearest Beach: 10km
Nearest Bar: 600m
Nearest Restaurant: 10km
Nearest Supermarket: 600m
Dubrovnik Airport: 26.8km
Dubrovnik-Old town: 10km
Dubrovnik-Port: 5km
Montenegro: 45km
Daily tourist tax is charged 1 EUR per person per day
Accommodates: 8 + 2
Minimum Stay: 7 nights
Check-in time
15.00
Check-out time
12.00
Children and extra beds
one bed for 2 persons
Pets
pets are allowed
Facilities
Balkon
Bazen
DVD Player
Klima uređaj
Kuhinja
Parking
Perilica posuđa
Perilica rublja
Roštilj
Satelitska TV
Wi-Fi
Internet
wi-fi
Parking
parking for two cars
We are sorry, there are no reviews yet for this accommodation.
Dubrovnik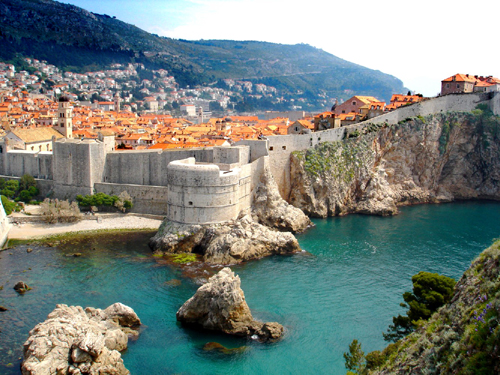 Dubrovnik je grad na jugu Hrvatske i jedno od najvažnijih povijesno-turističkih središta Hrvatske.
Dubrovnik su osnovale izbjeglice iz rimskog grada Epidauruma, današnjeg Cavtata. Oni su bježali pred najezdom Avara i Slavena i na otočiću, odnosno hridi, osnovali su u sedmom stoljeću naselje i nazvali ga Laus, što na grčkom jeziku znači hrid. Od toga i potječu kasniji nazivi: Raus – Rausium – Ragusium. Na drugoj obali, u podnožju brda nazvanog Srđ, prostirale su se bogate i guste hrastove šume koje su zauzimale veliko područje.  Kako su  Slaveni nazivali hrast- dub, a hrastova šuma dubrava, nastao je slavenski naziv Dubrovnik.
Zlatno doba Dubrovačke Republike započelo je u drugoj polovini 15. stoljeća i traje do kraja 16. stoljeća kada je Dubrovačka mornarica bila treća mornarica na svijetu.
U drugoj polovici 18. stoljeća dolazi do ekonomske obnove Dubrovnika.  1806. godine Napoleonova vojska okupirala je Dubrovnik. Bio je to kraj male državice.
Cijeli Dubrovnik je jedan veliki kulturno-povijesni spomenik. Najveća znamenitost Dubrovnika su zidine i kule. Od mnogobrojnih kula ističe se okrugla kula Minčeta, djelo Jurja Dalmatinca i koja je simbol Dubrovnika. Tu su i dvije samostalne tvrđave:  Lovrijenac i Revelin. Grad ima četvero gradskih vrata. Gradske zidine predstavljaju posebnu vrijednost  zbog svoje izvornosti  i jedinstvene su u svijetu. U starom gradu se ističe: Knežev dvor, palača Sponza, Orlandov stup, crkva sv. Vlaha, dominikanski samostan i crkva. Glavna gradska ulica – Placa ili Stradun je poznata u cijelom svijetu.
Dubrovnik je poznat kako kulturno tako i turistički u cijelom svijetu.  Zaštitnik Dubrovnika je Sveti Vlaho.
Uz bogat noćni život Dubrovnik nudi i bogatu gastronomsku ponudu.
Dubrovnik je grad hotela, villa, apartmana, grad povijesnih spomenika i Dubrovnik predstavlja veliku riznicu bogatstva na jednom  mjestu.
Kako je Irski književnik George Bernard Shaw  jednom rekao: "Oni koji traže raj na zemlji, moraju doći u Dubrovnik."
Otkrijte Dubrovnik i Hrvatsku!!
Sports & nature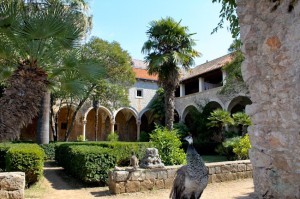 Dubrovnik je okružen šljunčanim, pješčanim i stjenovitim plažama. Najpoznatija plaža u Dubrovniku je plaža Banje. S Banja se pruža pogled na gradske zidine i otok Lokrum je ujedno najpoznatija dubrovačka plaža. Plaža ima tuševe, kabine za presvlačenje, barove i restorane, a mogu se unajmiti skuteri, pedaline, suncobrani i ležaljke. Može se uživati i u vodenim sportovima.


Nightlife info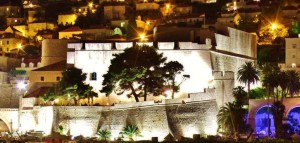 Dubrovnik je grad koji nudi i veliki izbor kafića, vrhunskih restorana, lounge barova i klubova, discoteca i svi oni jamče dobru zabavu. Dubrovnik nudi i bogatu gastronomsku ponudu. Na meniu je riba, plodovi mora, juhe i tjestenina i takva ponuda je obilježje dubrovačkih restorana.


Culture and history info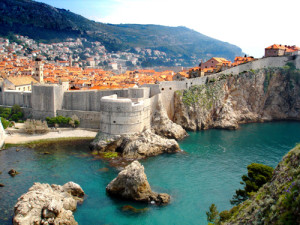 Dubrovnik je poznato kulturno i turističko mjesto svijeta. U bogatoj ponudi ističe se: (fešta Sv. Vlaha, Linđo- folklorni ansambl, Libertas Film Festival, Međunarodni Film Festival). Također se ističu 'Dubrovačke ljetne igre' u okviru kojih se pod vedrim nebom i na raznim atraktivnim graskim lokacijama izvode brojne predstave.

Read more