Availability
We are sorry, this accommodation is not available to book at the moment
Villa L1
Villa L1 is one of the authentic villas in Dalmatian hinterland.  The owner built this beautiful villa for himself but after he decided to offer it for rent. Villa is situated in green fields, away from the crowd, stress and noise and villa offers vacation not to forget. Not so far from the city but far from the noise.
Capacity: 7 persons Yard/garden size: 2000 m2 House size: 210 m2
General information
Total number of beds in rooms: 7
Town center: 6000 m
Outdoor pool
Outside shower
Sea: 17000 m
Type of beach: rocky, pebble, larger rock fragments and concrete slabs
Bathroom information
Number of bathrooms with bathtub: 1
Number of bathrooms with shower: 1
Information about room 1
Room capacity: 3
Single beds: 1
Double beds: 1
Room size: 22 m2
Information about room 3
Room capacity: 2
Double beds: 1
Room size: 12 m2
Other information
Cleaning: at arrival
Hedge or wire/stone fence around the garden
Fitness equipment
Garage
Note: The guest is obligated to pay the deposit of 500 € on the day of the arrival, which will be returned to him on the day of the departure provided that the accommodation unit was not damaged by the guest.
Distance from accommodation: 
Market: 1000 m, Bus stop: 800 m, Airport: 34000 m, Nearest airport: Zadar, Ferry port: 27000 m, Nearest ferry port: Biograd, Pharmacy: 6000 m, Ambulance: 6000 m, Exchange office: 6000 m, Gas station: 6000 m, Tennis courts: 17000 m, Marina: 27000 m, Closest boat berth: 20000 m, Bank: 6000 m, Post office: 6000 m, Bar: 6000 m Restaurant: 6000 m, Museum/gallery: 6000 m
Price list:
11.04.-15.05.            1139€
16.05.-12.06.            1280€
13.06.-26.06.            1629€
27.06.-10.07.             2210€
11.07.-15.08.               2450€
15.08.-21.08.               2210€
22.08.-04.09.              1629€
05.09.-18.09.                1280€
06.09.-16.10.                  1139€
Booking is from Saturday to Saturday.  A price is for 7 days.
Check-in time
16.00
Check-out time
10.00
Pets
on request
Facilities
Billardraum
DVD Player
Grill
Klimaanlage
Küche
Parking
Pool
Safe
Satelliten-TV
Spülmaschine
Waschmaschine
Wi-Fi
Internet
wi-fi
Parking
parking available
We are sorry, there are no reviews yet for this accommodation.
Benkovac
At the crossroads of the Straight districts and Bukovica there is an old Croatian village Lisičić. It is situated 5 km to the northeast of the plateau Benkovca on their way to Knin and Skradin. The first traces of life and settlement area of ​​today's village date back to ancient prehistory, the time around 5000 years. BC. In  Lisičić, were found archaeological remains Danilo culture and culture Middle Neolithic. This is testified by the fact that the stone from the quarry Lisičić used to build the walls of the ancient Asseria, famous Liburnian-Roman city and the aqueduct that supplied Asseria drinking water from springs pit.
History:
The present name of the village is linked to the ancient Croatian history, for one of the twelve Croatian tribes Lasničić. However the name of the village is linked to the legend of a large stone with the image of a fox, in whose inside was hidden a  treasure (gold coins).
The population today are engaged in agriculture and animal husbandry despite the sparse soil.
Benkovac:
Benkovac, a city rich in cultural and historical heritage, idyllic rural atmosphere and picturesque, varied landscapes.
The town of Lisicic is near the city of Benkovac, it has emerged at the junction of the fertile fields of Ravni Kotar and miser karst of Bukovica, surrounded by 5 National Parks and 3 Nature Park. Benkovac and its surroundings hide many pearls of natural beauty, cultural and historical monuments important for the formation and development of the Croatian state and culture. In the picturesque villages in the area, it feels as if time has stood still, preserved authentic rural architecture, still living the old customs and way of life as well as costumes, frequently worn by older residents.
It is known that Benkovac area was very populated and developed in the era of the medieval Croatian state. And long before the arrival of the Croats ancient people here built their settlements and erecting monuments. The best known such site is invaluable Asseria, where they found the remains of Liburnian village near the Lower Town. The most noticeable cultural and historical monument in Benkovac Benković castle from the 15th century.
A special experience creates benkovački fair that for over one hundred years, held every 10th of the month, which will offer you the true experience of the people and customs of this region, authentic products and food that is still being created manually and in a natural way. A true moment of the past, who survived the rush of modern life, an experience which should be left to the taste of it through food, wine, song, dance and customs of cordial and hospitable inhabitants.
The region of Benkovac, it is untouched nature. The village of Lisičić, it is a great place for your vacation, it is an experience of freedom, pleasure and untouched nature.
Sports & nature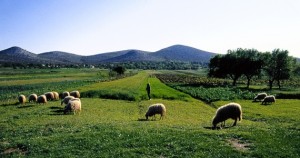 The town of Lisicic is near the city of Benkovac, it has emerged at the junction of the fertile fields of Ravni Kotar and miser karst of Bukovica, surrounded by 5 National Parks and 3 Nature Park.


Nightlife info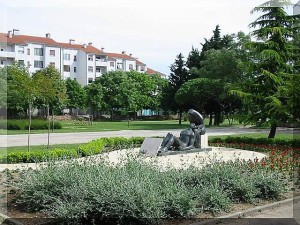 You can visit town of Zadar and Benkovac.


Culture and history info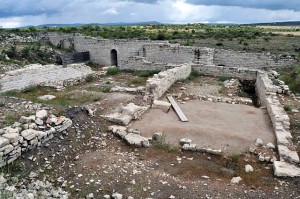 It is known that Benkovac area was very populated and developed in the era of the medieval Croatian state. And long before the arrival of the Croats ancient people here built their settlements and erecting monuments. The best known such site is invaluable Asseria, where they found the remains of Liburnian village near the Lower Town. The most noticeable cultural and historical monument in Benkovac Benković castle from the 15th century.

Read more