Availability
We are sorry, this accommodation is not available to book at the moment
Savudrija A3 W
Savudrija Leuchtturm ist der älteste (1818 erbaut) und nördlichste Leuchtturm an der Adria, in dessen Nähe man einige gemütliche Restaurants und herrliche Badestrände findet. Im Leuchtturmhaus stehen den Gästen 4 Ferienwohnung zur Verfügung. Zum Leuchtturm gehört auch ein umzäunter Garten mit üppiger mediterraner Vegetation sowie mehrere Parkplaetze.
STRÄNDE
Der Felsenstrand ist nur 20 m entfernt, teiches Meer bietet Tauchenmoeglichkeiten, die geographische Lage ist günstig für Windsurfen.Savudrija Leuchtturm, Kroatien, schone Ferien.
TRANSFER
Der Leuchtturm Savudrija ist nur 9 km von Umag entfernt, gute Asphaltstrasse fuehrt zum Leuchttutrm.
Dank den hervorragenden Verkehrsverbindungen ist die regelmäßige Versorgung mit Lebensmitteln gesichert; in der Naehe befinden sich zahlreiche Restaurants.
ANMERKUNG
Weil der Leuchtturm Savudrija unmittelbar an einem Spazierweg liegt, befinden sich auf dem Gelände um den Leuchtturm sowie an dem Strand vor dem Leuchtturm häufig Badende und Spaziergänger; Einsamkeit und Ruhe kann man in Hochsaison nicht erwarten!
Kapazität:
5 Apartments, mit Heizung; bemannt.
APARTMENT A3W * * *
Cca. 45 m2, Schlafzimmer (13 m2), Kueche/Wohnzimmer (13 m2), Badezimmer (5m2), Korrridor (10m2).
Ferienwohnung für 3 Personen.
Check-in time
14:00
Check-out time
09:00
Pets
Nein
We are sorry, there are no reviews yet for this accommodation.
Savudrija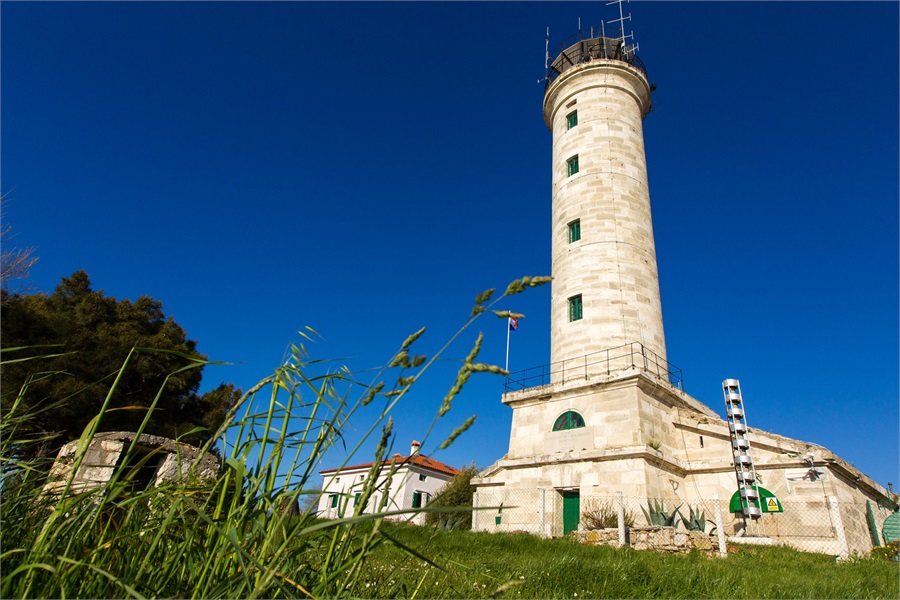 Savudrija is the oldest active lighthouse in the Adriatic. It is also the most northern Croatian lighthouse on the northwestern cape of the Istrian peninsula.
It is 36 meters high (focal height) and 29 metres height. It is cylindrical stone tower with lantern and double gallery. The architect was Pietro Nobile. Its building begun in March 1817. By December some 80% of its overall height was finished. The local stone was used which was taken out from the nearby beach and was carved on the spot.the lighthouse's roof is covered in tiles that weigh up to 70 kg and can withstand the strongest bora wind. Just over one year ago from the beginning of construction, on the night of 17 April 1818, it was already in use.
The building of the lighthouse was financed through the shares issued by the Stock Exchange Deputation.
This was the first lighthouse in the world to derive its light from coal distillation. The raw material came from coalmines on the eastern coast of Istria – Labin area. Oil was another possible source of light, in case of gas malfunctioning. Much more money than initially envisaged was spent due to the decision to have gas as an alternative source of energy.
The Savudrija-Salvore lighthouse is still amazing for its beauty. The lighthouse keepers were allowed to have a weapon and fire it, if necessary. The first 'lighthouse assistants' were Stefano Schmidt and Bartolomeo Micala. In 1828 the first was replaced by Giovanni Giacomo Maurel, member of a Savudrija-Salvore family which is still resident in the place. Today there is only one keeper, since the light has been automatized.
Although it is not totally isolated, the Savudrija lighthouse offers its own peace. It can talk the rich history of the Umag-Savudrija area, through the centuries.
On the Savudrija lighthouse, you can rent apartments and enjoy your holidays and find your peace.
Sports & nature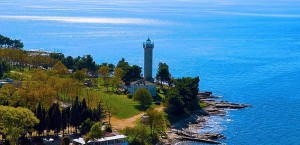 Although it is not totally isolated, the Savudrija lighthouse offers its own peace. It can talk the rich history of the Umag-Savudrija area, through the centuries.


Nightlife info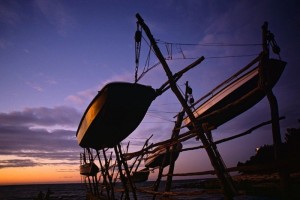 You can visit Umag and other towns in Istria or enjoy your dream, nature and peace.


Culture and history info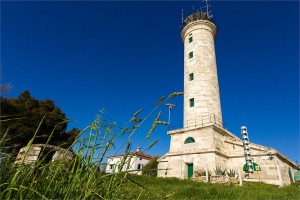 It is 36 meters high (focal height) and 29 metres height. It is cylindrical stone tower with lantern and double gallery. The architect was Pietro Nobile. Its building begun in March 1817. By December some 80% of its overall height was finished. The local stone was used which was taken out from the nearby beach and was carved on the spot.the lighthouse's roof is covered in tiles that weigh up to 70 kg and can withstand the strongest bora wind. Just over one year ago from the beginning of construction, on the night of 17 April 1818, it was already in use.

Read more