Availability
We are sorry, there are no rooms available at this accommodation at the moment
Maslina Resort
Maslina Resort offers a 5-star luxury lifestyle experience, where your wellbeing is at the core, where you will sleep well, enjoy easy access and activities, good health and Mediterranean cuisine, esthetics, and quality, all in an unrivaled and preserved environment where the secrets of the island are emphasized through the facilities.
Luxury accommodation, authentic experience.
All of Maslina's fifty-three spacious rooms, suites, and villas enjoy stunning sea views, total privacy, and absolute comfort
Explore our accommodation: rooms, suites, villas on Hvar.
Every detail is authentic. Discover the stories of the villages through every detail in the interior design; the touch of terracotta, Brac island stone, and brushed brass, all balanced by the warmth of local wood. All of the rooms offer breathtaking sea or panoramic views, with the option of connecting rooms.
Bay room – Fabulous rooms that extend to sunlit loggias, where you can enjoy spectacular views of the Adriatic Sea.
Panoramic room – Sit back, relax, and enjoy sensational panoramic views of Maslinica Bay from the roomy and radiant loggia.
Premium Bay – Oversized rooms with stunning views of Maslinica Bay, bask in the sun from the  spacious loggia just steps away from the sea.
Premium Panoramic – Oversized rooms that expend to spacious loggia, enjoy scenic views of Maslinica Bay while soaking up the sun.
Suites – Sea views, rooftop gardens, private plunge pools, and family-friendly options; the suites have something for everyone.
With gardens, terraces, or loggias, the suites at Maslina Resort delight all senses. Eight of the suites offer a private heated plunge pool to magnify the view of the bay. Connecting rooms are also available.
Family Suites are a great option for a small group of friends or family and offer convenience and privacy, while shared living spaces allow you to interact during your stay.
Garden Suite – Savor the stunning sea views amidst the lush rooftop gardens from your spacious loggia.
Pool Suite – Enjoy the refreshing views of the Adriatic coast from your private plunge pool and comfortable loggia
Pool Garden Suite – Delight in the breathtaking sea views from the spacious terrace and private plunge pool surrounded by a scenic rooftop garden
Family Suite – Perfect for families or friends looking for privacy and comfort with connecting bedrooms, shared living room, stunning sea views, and specious loggia
Perhaps, you prefer the villas of Maslina Resort on Hvar, uninterrupted sea views, ample indoor and outdoor living spaces, heated infinity pools, lush gardens and total privacy.
The Villas are pristinely located along the seashore, where you can enjoy endless sea views from all rooms. Ample indoor and outdoor living spaces, private heated infinity pools, and lush gardens bring the Adriatic Sea to your doorstep.
With the option to choose between four and five bedrooms, the villas are a true homage to Mediterranean living, including a full professional restaurant-quality kitchen to accommodate friends and family gatherings, with sommelier and private dining services available.
Villa Litica – unparalleled sea view terraces in all rooms and a master bedroom with two separate walk – in showers, extensive living and open dining spaces make Villa Litica your home away from home.
Villa Borovina – Fall in love with breathtaking views of Maslenica Bay, stretching out from the jacuzzi of Villa's Borovina spectacular terrace.
Villa Uvala – Easily, the most breathtaking villa on the Adriatic Coast, Uvala boasts its own gym and spa, five sea – view bedrooms, and a connecting studio with private entrance and office.
Enjoy in our beautiful Restaurant, each detail on your plate tells a story, evokes a place and creates a memory. We want to respect our ingredients, honor the producers, recognize seasonality, nurture our chefs, and keep a balance in cooking between authenticity and spontaneity, traditional and modern, local and global.
Our contemporary Mediterranean-inspired restaurant is open for breakfast and dinner, with a poolside menu during the day.
The Bar, sip and savor craft beers, signature cocktails, champagne and fine wines.
Local boutique wineries, Champagne Maison, craft beers, signature cocktails, renowned international wines, and locally-roasted artisanal specialty coffee; you can find it all at our bar. Sip on cocktails inspired by the elements of Hvar Island, enhanced by a sleek interior and laid-back outdoor lounge.
You know, that Hvar island has beautiful beach, clear sea. Our sandy beach completes your summer holiday with a private sunbathing area and recreational activities.
The Garden, endlessly evolving; watch Maslina's garden grow.
With 8,000 square meters of land designed for our kitchens and Spa, our garden will grow over the years to mindfully serve Maslina's guests.
Organic vegetables and aromatic plants will sprout in Maslina's first year, though over time, the area will transform into an aromatic paradise, abounding in medicinal and culinary herbs and plants.
Private dinners and events can be arranged in the Olive Grove, while a small amphitheater will eventually host a range of events, from group meditations to concerts.
Indulge in a selection of signature juice blends created with fresh fruits and vegetables, or snack on panini sandwiches, salads, and dried fruit and nut bars at the Juice Bar.
Fot the children, there is a playroom.
The playroom offers educational programs around local culture. This dedicated space for children features water elements, a climbing wall, and a selection of entertaining and fun activities every day with a qualified assistant on hand.
The other facilities are: the library, Pharomatiq spa, traditional massage, Holistic treatments, gaia reiki, sound healing therapy, deep tissue massage, reconnect massage, yoga, meditation…
Maslina was born as a mindful resort for conscious travelers looking for an authentic and local getaway. Respecting the nature, people, customs, and traditions that belong to the fragile island landscape, Maslina was conceptualized with exclusive experiences and family-friendly facilities embedded into the pristine natural environment.
Maslina's identity stemmed from imagining a hotel made for adults and kids alike, where guests of all ages could enjoy culture, wellness, relaxation and activities in one place.
Enjoy Maslina Resort and Hvar island.
If you want a tour guide, panorama flight, private air taxi, we are glad to assist you.
Check-in time
14:00
Check-out time
10:00
Facilities
Balkon
Bibliothek
Feuer-und Rauchmelder
Fitnessraum
Frühstück
Jacuzzi
Klimaanlage
Parking
Pool
Safe
Satelliten-TV
Sauna mit Dusche
Strand
wellness
Wi-Fi
Zimmerservice
Internet
wi-fi
We are sorry, there are no reviews yet for this accommodation.
Hvar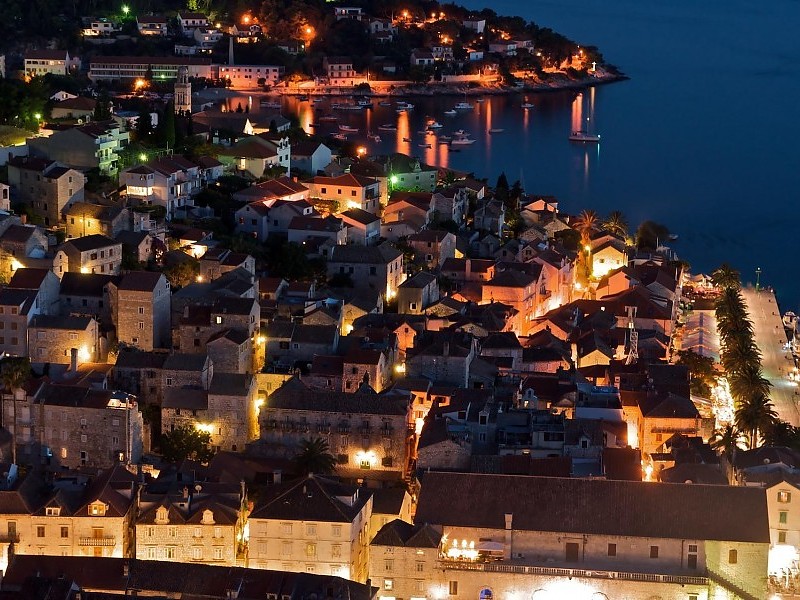 The island of Hvar is very famous, it is the busiest destination and it is the queen of the Croatian Dalmatian islands. In the high season, 30 000 people every day enjoy in the beauties of the island. Hvar receives many guests who are attracted by the nature,  tradition, architecture and nightlife.
Here are fields of lavender, ancient olive trees and vineyards.
Hvar is one of the 10 most beautiful islands in the world.
You can find there sandy beaches near Jelsa, heavenly beaches under pine trees in Zavala, lavander fields near Zastrazisce, beautiful bays near Sucuraj….what are you waiting ??…… you need to explore it!!
Rich cultural and historic heritage of Hvar, that dates back to pre-historic times.
Unique gastronomy, beautiful beaches and bays , clear sea, high quality accommodation, the hospitality of the local people are the guarantees of a holidays in Hvar.
There are several good restaurants.
Explore this island that offers everything one needs for an unforgettable holidays in Croatia!!
Sports & nature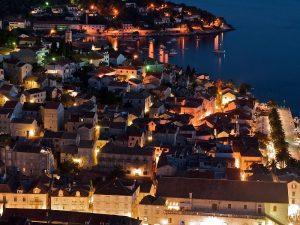 Beautiful beaches and bays, crystal blue sea, vast fields of lavender, ancient olive trees and vineyards, beaches under pine trees in Zavala...it is Hvar and Croatia.


Nightlife info
There are a lot of restaurants, konoba ( small inn) and you can taste real home-made wine instead of some famous sparkling wine, you will hear the old island songs.


Culture and history info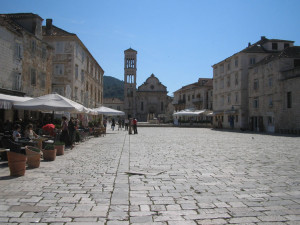 Rich cultural and historic heritage of Hvar, that dates back to pre-historic times.

Read more