Majda
When you come in Zadar and you need a room we have one beautiful room in a quiet place of Zadar.
Alfred Hitchcock proclaimed Zadar`s sunset "the most beautiful in the world". There is a "must see" – the Sea Organ, sitting there on the rocky coast which has been turned into steps, you can enjoy the sounds of the sea organ. Also on offer is the view of the Welcome to the Sun which is a connection of lights in rhythm with the waves and sounds.
In the centre of town there is an apartment on the thirth floor with two rooms; Majda 1 and Majda 2. The host rents each room individual.
The room Majda 1 is about 17 m2, double bed, wi-fi and bathroom. This room is on the thirth floor.
When you enter, you will see that everything is clean and clear. This room is in the centre of town. You have to know that parking in the centre is charged.
Distance:
center of town
market: 20 m
restaurant: 20 m
sea: 50 m
beach: 500 m
post-office: 100m
We believe that you will be satisfied. This room is for 2 people. Hospitality and kindness of your host, will make you come back.
Check-in time
14.00
Check-out time
10.00
Pets
No
Facilities
Internet
wi-fi
Parking
No
We are sorry, there are no reviews yet for this accommodation.
Zadar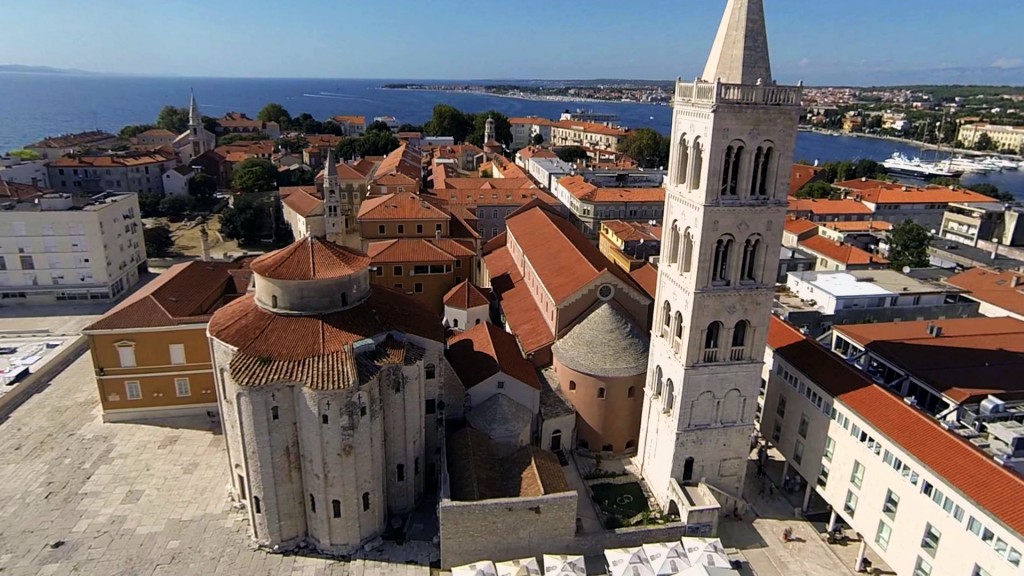 Zadar ist eine Stadt die sich an der Adriaküste befindet. Sie ist ein historisches Zentrum Dalmatiens. Die Stadtmauern wurden in der Zeit von Julius Cezar errichtet. Zadar war unter der Regierung der Rӧmer, Bizant, Venezianer und Franzosen.
Die Stadtpatronen sind Santa Anastasija, St. Grisogonus, St. Simeon und St. Zoilo. Die Hauptstraβe ist Kalelarga. Im Stadtzentrum befindet sich das rӧmische Forum und die Kirche in der Kreisform, die St. Donat-Kirche aus dem 9. Jahrhundert. Vor der Kirche streckt sich der einstige rӧmische Hauptplatz – Forum.
Die Hauptstraβe, die sich in die Richtung Osten – Westenstreckt, ist Kalelarga oder die breite Straβe. Zadar ist die Stadt reich an der Geschichte, zahlreichen Denkmӓlern und Kirchen. Im Stadtzentrum kӧnnen Sie die St. Anastasija-Kathedrale, die Kirche Heillige Mutter der Genesung, die St.Dominik-Kirche, die St.Simeon-Kirche,…sehen.
Alfred Hitchcock hat den Sonnenuntergang in Zadar "den schӧnsten in der Welt" genannt. Da sind auch die Meeresorgel und wenn man auf der Steinkϋste sitzt, die in die Treppen umgewandelt ist, kann man dieKlӓnge der Meeresorgel genieβen. Hier erstreckt sich auch der Blick auf Gruss der Sonne, in dem das Lichtspiel im Rhytmus der Wellen und des Klanges verbunden ist.
Eines der Patronenzeichen der Stadt sind auch die "Barkajoli", die seit 800 Jahren zwei Teile des alten Stadthafens verbinden.Um den Hauch der Vergangenheit zu fühlen, ist es genug einen Spaziergang im Park der Kӧnigin Jelena zu machen.
Zadar ist eine Stadt, die ihren Besuchern Unterkunft, Kulturerbe, Gastronomiebietet. Wenn die Besucher die Geschichte von Zadar kennenlernen, gehen sie in die vergangenen Zeiten zurück. Ein Spaziergang die Steinstraβen entlang wird ein Spaziergang durch die Geschichte sein, aber auch das Erlebnis des zeitgenӧssischen Lebens.
Zadar ist eine Stadt, in die Sie sicher zurückkommen werden und mit Sich werden Sie den originellen Zadarer Likӧr Maraschino mitnehmen.
In der Nӓhe sind der Nationalpark Kornaten, Paklenica, der Nationalpark Krka, die Plitvicer Seen.
Wer einmal nach Zadar und Kroatien kommt, kommt wieder zurϋck!
Sports & nature
In der Nӓhe sind der Nationalpark Kornaten, Paklenica, der Nationalpark Krka, die Plitvicer Seen.


Nightlife info
Restaurants, festivals, bar...


Culture and history info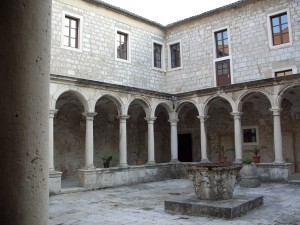 Zadar ist die Stadt reich an der Geschichte, zahlreichen Denkmӓlern und Kirchen. Im Stadtzentrum kӧnnen Sie die St. Anastasija-Kathedrale, die Kirche Heillige Mutter der Genesung, die St.Dominik-Kirche, die St.Simeon-Kirche,...sehen.

Read more