Hotel Boškinac
Are you looking to escape to a place where the scents of sage and savoury surround you? To dive into peace and quiet, and daydream under the baldachin near the dense pine wood, or at the edge of the vineyard or olive grove? Be careful what you wish for, as this place can create a lasting addiction, be it to the explosion of flavours, the enticing fragrance of wines, or the view over the Novalja fields that give a glimpse back into the past.
Each of the eight spacious rooms and three suites tells a story, and together they represent the island in its original environment. Equipped with carefully selected materials and handmade furnishings, their design is reminiscent of the island's ethnographic heritage. However, the premium comfort is contemporary – every room includes an office corner, sofa area, mini bar, safe, satellite television and wireless internet, air conditioning, Washroom with two sinks and a bathtub, hair dryer.
The stunning stone building that houses the Boškinac boutique hotel is an oasis of peace just under a pine wood, and next to a vineyard and olive grove. It was built in the field, some 700 metres from the sea and 2 km from Novalja, but it seems as though it has always stood here. The view from the lovely balconies and cascading terrace extend out over the Novalja fields that exude both beauty and peace. Relaxing next to the outdoor pool, surrounded by lounge chairs, baldachins and Mediterranean vegetation and truly stunning views, awakens the feeling of being connected to nature. The harmony of sophisticated luxury and exceptional comfort, in combination with creative cuisine and an attractive winery, reveals a unique world of fragrances, flavours and fantasies.
For those wanting to take a walk or go cycling, the nature surrounding the hotel — olive groves, vineyards and pine woods — are the ideal place to do so. Every room has its own story and colour theme, and is named after a local object or plant, depending on the design of the room. All rooms and suites have been stylistically designed with carefully selected natural materials and handmade furnishings.
Would you prefer a room in golden, purple or natural tones? Would you prefer to sleep in the škamla or sarbun?
Perhaps the rooms barkun, lavanda or lumbrela were made for you… One looks over the garden terrace and olive groves, another has numerous windows and a massive bed, while the one with the forest view will arouse positive emotions in you with its golden-yellow tones. The beauty in the colour of lavender was created for dreamers, while the suite with a view over three sides of the world is the perfect choice for adventurists. Which room is your favourite?
The suites are three different stories in the colours of Pag – komin, luminarij and kuneštra. Pure hedonism that you deserve.
Balconies, terraces and views over three sides of the world enable the vineyards, Mediterranean garden and the sea in the distance to enter your room and fill you with joy. In the morning, enjoy your coffee in the embrace of the sun, while in the evening, you can rest your thoughts and body with an Children's cot: 14 euro per night fragrant glass of wine.
Accommodation type                    01.03. – 30.04.             01.05.-25.06.                 26.06. – 06.09.
                                                               19.10. – 31.12¸               07.09.-18.10.
Single room Std./Lux.                                 (120 €)                            (150€ )                                    (190 €)
Double room Standard                             (130 €)                             (170 €)                                     (210 €)
Double room Lux.                                         (140 € )                          (190 €)                                     (240 €)
Suite                                                                   (150 € )                           (210 €)                                     (310 €)
Additional                                                              (40 €)                             (60 €)                                      (60 €)
All prices include bed & breakfast for two people per room per night. The tourist tax is not included in the price.
Tourist tax:
01.07.-31.08./ 7,00 kn
01.05.-30.06. i 01.09.-31.10./ 5,50 kn
01.11.-30.04./ 4,50 kn
Children up to 12 years old do not pay tourist tax, 12 to 18 years old pay 50%.
Children up to 2 years: free of charge
Children aged 2-12: 30% discount
Children's cot: 14 euro per night
For a stay over 7 days: grant a 5% discount
For a stay over 14 days: grant a 10% discount
Pet:15 Euro
Check-in time
14.00
Check-out time
12.00
Children and extra beds
Children's cot: 14 euro per night
Pets
Pet:15 Euro
Facilities
Balkon
Feuer-und Rauchmelder
Frühstück
Klimaanlage
Minibar
Parking
Pool
Safe
Satelliten-TV
Telefon
TV
Wi-Fi
Zimmerservice
Internet
wi-fi
Parking
Parking free
We are sorry, there are no reviews yet for this accommodation.
Novalja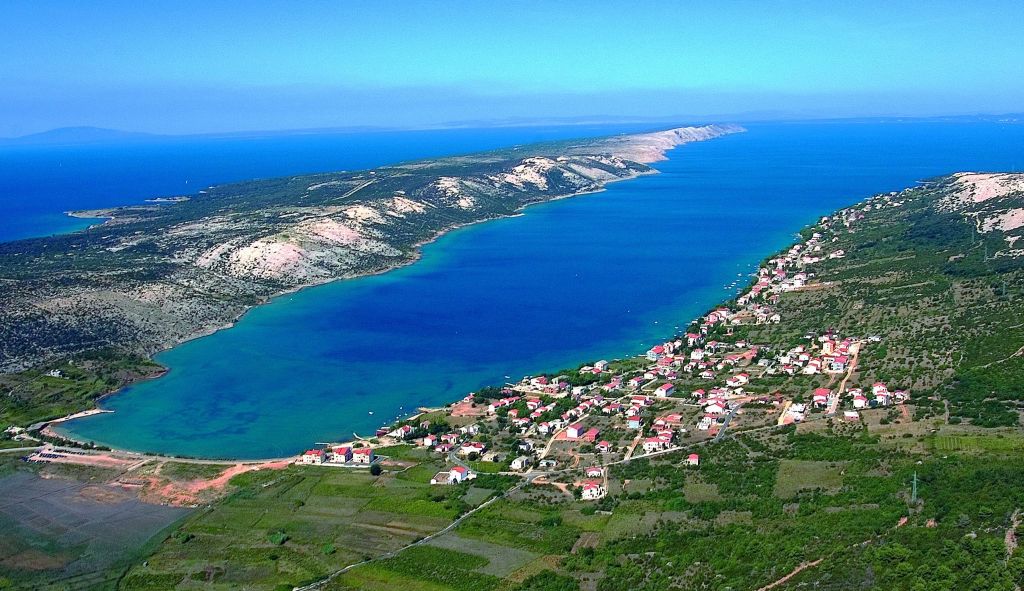 Novalja ist die zweitgrösste Stadt auf der Insel Pag, die zwischen Rijeka und Zadar an der kroatischen Adria liegt. Novalja bezeichnet sich selbst als touristisches Zentrum der Insel und liegt etwa 30 Autominuten von Pag entfernt. Im Sommer zieht es viele Leute an, dies unter anderem auch wegen dem berühmten Strand Zrce. Nördlich von Novalja liegt Stara Novalja, auf deutsch "Altes Novalja" in einer langgestreckten, nach Nordwesten offenen Bucht, die Richtung Rab weist.
Novalja kann auf eine lange, turbulente und interessante Geschichte zurückblicken, angefangen mit den zahlreichen archäologischen Funden an verschiedenen Stätten der Stadt und in der Umgebung. Darunter ragen die 3 frühchristlichen Basiliken aus dem 4. und 5. Jhd. heraus. Die Überreste des Bodenmosaiks einer dieser Basiliken können in der gotischen Kirche Muttergottes vom Rosenkranz in der Stadtmitte bewundert werden. Zahlreiche Fragmente von Kirchenmöbeln und ähnliche Gegenstände werden in der archäologischen Sammlung Stomorica aufbewahrt.
Einen großen Wert stellt der Reliquienschrein dar, der neben einer der Basiliken gefunden wurde und sich heute im Archäologischen Museum in Zadar befindet. In Novalja wurde eine der ältesten Darstellungen der Mutter Gottes mit der Inschrift Maria an der Ostküste der Adria gefunden.
Sehr geschätzt wird auch der traditionelle zweistimmige Volksgesang "nakanat", der auch sein eigenes Festival hat, und die "klape" (a-cappella-Gesangsgruppen) Navalia (Männer) und Murtelice (Frauen) pflegen das ursprüngliche dalmatinische "klapa".
Heutzutage wird allgemein angenommen, dass die mediterrane Küche die beste für die Gesundheit ist, vor allem wegen der Eigenschaften und Qualität der Lebensmittel sowie der Art der Zubereitung.
Die Haine Luner Oliven sind eine wahre Oase der Ruhe und eine der malerischsten und schönsten Ecken unserer Insel. Zwischen den unzähligen Olivenbäumen stechen etwa 1500 wilde Olivenbäume durch ihre Einzigartigkeit hervor – Olea Oleaster, 5-8 m hoch und mit einem Durchmesser in Brusthöhe von 20-80 cm.
Sports & nature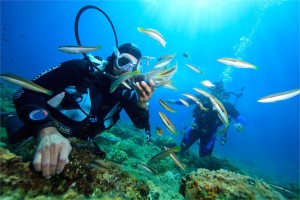 Wenn Sie ein Liebhaber der Meerestiefen und wunderbarer Unterseelandschaften sind, müssen Sie eines der Tauchzentren in Novalja und Alt-Novalja besuchen. Das Hinterland von Novalja, das Novalja-Feld, wird von kilometerlangen Fahrradwegen durchkreuzt, entlang zahlreicher Weinberge.


Nightlife info
caffe bar, zrce, disco


Culture and history info
In der Stadtmitte sticht die Pfarrkirche der Hl. Katharina mit ihrer besonderen Architektur hervor. Die Kirche der Hl. Mutter Gottes vom Rosenkranz, auch Kleine Kirche genannt, wurde in ihrer heutigen Größe im 17. Jahrhundert errichtet, auf den Fundamenten einer frühchristlichen Basilika bzw. einer mittelalterlichen Kirche.

Read more