Availability
We are sorry, this accommodation is not available to book at the moment
Villa Pia
Villa Pia is situated on Pelješac. Pelješac is a peninsula in southern Dalmatia, Croatia. The peninsula is the second largest peninsula in Croatia. The name Pelješac is most likely derived from the name of a hill above town of Orebić, which is Pelisac. Throughout history other names have been used, such as Stonski Rat or Italian name Sabioncello. The highest peak on Pelješac peninsula is Sveti Ilija (961 m) above the town of Orebić which is also called Monte vipera.
Villa Pia is villa for six persons in an outstanding seafront position in a magnificent setting with a sea-view private pool – with counter – stream swimming.
It has colorful Mediterranean garden, 2 sea-view terraces, 1 sea-view balcony, 2 sea-view sun decks, unique access to the sea in front of the house, separate BBQ area, garage, private parking.We can tell that is the most amazing location in Viganj.
Seafront villa is in the middle of picturesque Viganj. Shop, grocery, restaurants and harbor are in the very vicinity. Villa Pia consists of 2 suites with related bathrooms, 1 bedroom, 1 extra bathroom, open space with kitchen, dining and lounge area. The master suite, bedroom and living room have sea view terraces. All rooms have a sea view. All bedrooms have king-size double beds and villa Pia can accommodate 6 persons.
Villa Pia is completely air-conditioned.Villa is a melt of both, hi-tech and vintage flair. Owners promote Croatian contemporary art by exhibiting works of established contemporary academic painters.
Villa is oasis and it is for  families and people who appreciate exclusivity, privacy and pleasant idleness, good books, good food, good wine, gourmet and wine tours, culture tourism, swimming, hiking, sports, it is for people who recognize a quality.
Nice vacation on Peljesac, Croatia and Villa Pia. Viganj is an excellent choice if you wish to explore south Croatia.
Wake up with the sea, it is true relaxation, astonishing nature, the beauty of Dalmatia, enjoy your vacation.
Check-in time
16.00
Check-out time
10.00
Children and extra beds
couch for 2 persons
Pets
Pets are not allowed
Facilities
Cтиральная машина
Wi-Fi
балкон
Бассейн
Гриль
Кондиционер
Кухня
Парковка
Пляж
Спутниковое TB
Internet
wi-fi
Parking
Private parking, garage.
We are sorry, there are no reviews yet for this accommodation.
Пелешац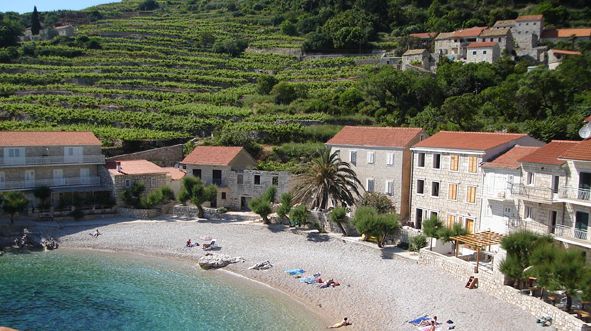 Across the Peljesac channel (Pelješki kanal) from Korcula is the Peljesac peninsula. On the hills above the sea, you will see abandoned villas and gardens, stone walls, a trace of the past.  Lemon, fig, herbs and wildflowers surround the villages gardens and fields on the Peljesac peninsula. The dry terrain is covered with macchia.
The whole Peljesac peninsula has about 2700 residents where 700 inhabitants  live only in Ston. Ston was a military fort of the Ragusan Republic whose defensive walls are among the most famous in the world: there is a 900 meters  long town wall and 5 km  Great Wall outside the town. The walls extend to Mali Ston (Small or Little or Ston).
Ston walls are the second longest defensive walls in the world, the longest after the Great Chinese wall. Ston is one of the first and most beautiful examples of a planned town architecture. Ston was founded in 1333. The town was fortified by 980m long walls, forming an irregular pentagon, with more massive towers on the corners.
In the past, Peljesac had economic value for the Republic. Dubrovnik Republic wanted to include Peljesac peninsula in its territory. Peljesac was especially valued for its salt pans dating back to the Roman empire and its vineyards.
The local restaurants offer domestic specialties, especially world famous oysters as well as other seafood. If you come on Pelješac, you have  opportunities for wine tasting.
The most famous Pelješac wine is called Dingac. The only wine that can be called Dingac is grown only in Potomje, Dingac region.
Today, visitors come to climb on walls and look the Adriatic Sea.
Sports & nature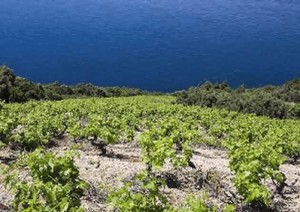 Peljesac offers opportunities for outdoor activities, especially if you prefer a good beach. Peljesac has more than sandy beaches: Trstenik, Prapatno, Trstenica beaches are very clean and popular.


Nightlife info
In Ston, you can enjoy in cafe, restaurants, taste domestic specialties, especially world famous oysters, as well as other seafood. If you would like casino or something more, you can go in Dubrovnik.


Culture and history info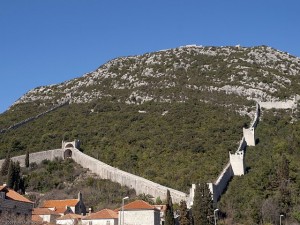 Ston walls are the second longest defensive walls in the world. The Great Chinese wall is the first. The most massive fortress of Ston, Veliki Kastio, rises on the south-western corner. There are several old churches near Ston, but most of them are in ruins now.

Read more