Availability
We are sorry, this accommodation is not available to book at the moment
Villa Hvar
Villa Hvar complex is located in Hvar Town on the island of Hvar, in the area called Burag. It is located in the historic core – the very center of the town, only 20 meters from the sea and the main town promenade.
It is a complex of 450 m² on three floors, 5 bedrooms with bathrooms, a large living room with a library and fireplace, kitchen and dining room. The lowest floor houses wellness facilities (sauna, Jacuzzi, massage room) and a wine cellar.
Beside the house, there is a large 200 m² garden with Mediterranean vegetation – lemons, oranges, figs, lavender, rosemary…, and, in the old Gothic house, which is an integral part of the garden, there is a heated 6×4 pool that can be transformed from an indoor to an outdoor pool by opening the roof.
Baroque house
The main entrance with staircase and the water tank are located on the ground floor. The living room (45 m²) with balcony door, two double rooms (27 m² and 20 m²) – each with a bathroom, hallway, WC and kitchen with dining room (35 m²) and balcony door to the interior courtyard are located on the elevated first floor.
The 200 m² garden is enclosed by a stone wall that is over two meters high. It is covered in Mediterranean vegetation (lemons, oranges, figs, lavender…). There is also a dining table for 10 people as well as garden furniture with deckchairs by the pool. There are a hallway and three double rooms (50 m², 36 m² and 25 m²) on the first floor – each with its own bathroom.
Medieval (Gothic) House
It is connected to the Baroque palace on the ground floor. The first floor houses an indoor pool (approx. 25 m²) with movable walls that can be opened, thus transforming the pool into an outdoor pool connected to the garden.
The lowest floor (40 m²) houses the wellness facilities (sauna, whirlpool, relaxation room, massage room, shower, WC and a small trim).
Connected to this is a wine cellar with a selection of first class Croatian and foreign wines.
Villa equipment:
All the rooms are equipped with LCD TV, SAT TV, telephone connection and wireless Internet.
In the sitting room there is an open fireplace, a library with a desk, DVD with home cinema and a safe.
Washing machine, dryer, iron, garden furniture.
Wellness area with sauna, Jacuzzi, relaxation room and a small trim.
Kitchen equipment:
Refrigerators, freezer, dishwasher, ice makers, wine refrigerator, stove, oven, coffee machine, toaster, dishes, glasses, plates
Bedrooms:
Double-bedded rooms: 5 (king size beds)
Bathrooms:
Bathrooms with bath tub and shower (en suite): 1
Bathrooms with shower (en suite): 4
Separate toilets: 2 (both on the ground floor)
Shower cabin in the wellness area
Deposit on arrival (credit card authorisation): 1000 EUR
Price includes:
Daily rent, tourist tax, all fees and taxes, electricity, water, gas, daily cleaning, final cleaning, towel change (daily), linen change (weekly), use of all facilities (swimming pool, sauna, etc.), soaps, shampoos, shower gel, luggage delivery from the parking lot to the house
Check in: Saturday
Check in: 17.00
Check out: 10.00
Additional services (charged extra):
*served breakfast at the price of 15 € per person
*food, drinks, and similar services are organized as catering and charged according to the price list. It is possible
to arrange a cook, but only for stays of twoweeksand more.
*transfer from the airport or ferry port to the villa andback
*purchase and delivery of food and drinks to the villa
*wine cellar, massage, organisation of excursions and car or boat rental,etc.
Conditions
In order to book your accommodation in Villa Hvar, please send us an inquiry by email or call us. As a rule, we will reply to your inquiry within 24 hours. After we have confirmed the reservation, we will send you an invoice for payment of the 30% advance; we kindly ask you to make the payment within 8 days in order to guarantee your reservation, and send us the bank payment confirmation. Otherwise, your reservation will be cancelled without prior notification. Please pay the balance of the entire amount 60 days prior to your arrival at the latest. We will issue a written confirmation of every payment.
If you cancel your reservation at least 6o days prior to your arrival, we will return the advance payment. If you cancel your reservation within 60 days prior to your arrival, we will not be able to return your advance payment or any other payment you have made.
Upon paying the full amount, we will send you all of the necessary documents for your accommodation, including detailed instructions on how to reach us.
We recommend that you purchase travel insurance in order to avoid possible losses caused by reservation cancellation. If you would like to cancel your reservation and reschedule it for another period, we will do our best to satisfy your demands. If you would like to pass on your reservation to someone else, we will accept this under the same terms, provided we are informed about who the new guests are. Please make all requests related to your reservation in written form.
By confirming your reservation and paying the advance, you explicitly confirm that you are familiar with the general terms and conditions, and that you accept them.
Check-in time
17:00
Check-out time
10:00
Pets
not allowed
Facilities
Aптека
Cейф
Cтиральная машина
DVD-плеер
TB
Tелефон
wellness
Wi-Fi
балкон
Бассейн
Библиотека
Винотека
Джакузи
Кондиционер
Кухня
Посудомоечная машина
Сауна с душем
Спутниковое TB
Фитнес-зал
Центр города
Internet
Wi-fi
We are sorry, there are no reviews yet for this accommodation.
Хвар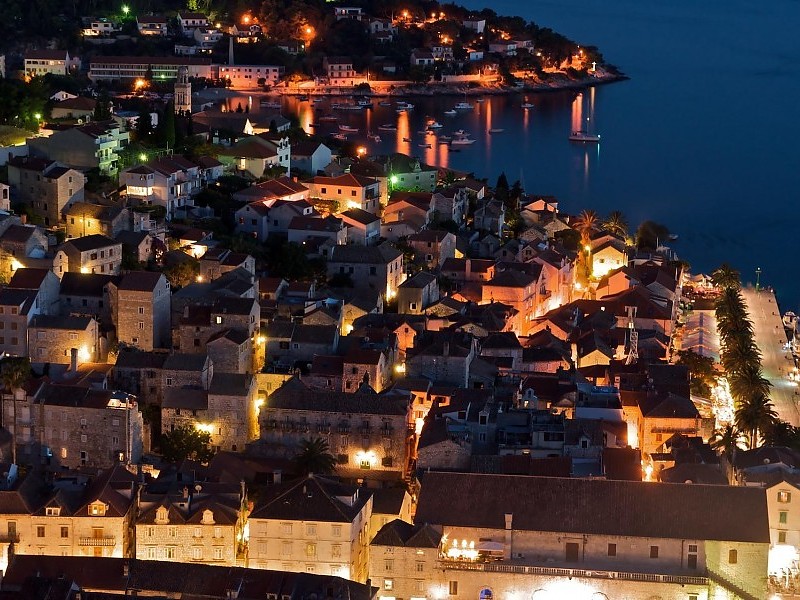 The island of Hvar is very famous, it is the busiest destination and it is the queen of the Croatian Dalmatian islands. In the high season, 30 000 people every day enjoy in the beauties of the island. Hvar receives many guests who are attracted by the nature,  tradition, architecture and nightlife.
Here are fields of lavender, ancient olive trees and vineyards.
Hvar is one of the 10 most beautiful islands in the world.
You can find there sandy beaches near Jelsa, heavenly beaches under pine trees in Zavala, lavander fields near Zastrazisce, beautiful bays near Sucuraj….what are you waiting ??…… you need to explore it!!
Rich cultural and historic heritage of Hvar, that dates back to pre-historic times.
Unique gastronomy, beautiful beaches and bays , clear sea, high quality accommodation, the hospitality of the local people are the guarantees of a holidays in Hvar.
There are several good restaurants.
Explore this island that offers everything one needs for an unforgettable holidays in Croatia!!
Sports & nature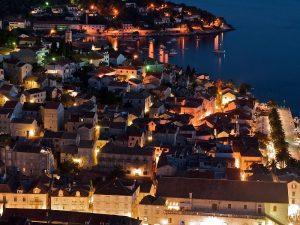 Beautiful beaches and bays, crystal blue sea, vast fields of lavender, ancient olive trees and vineyards, beaches under pine trees in Zavala...it is Hvar and Croatia.


Nightlife info
There are a lot of restaurants, konoba ( small inn) and you can taste real home-made wine instead of some famous sparkling wine, you will hear the old island songs.


Culture and history info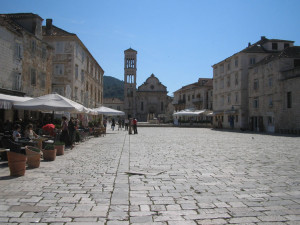 Rich cultural and historic heritage of Hvar, that dates back to pre-historic times.

Read more