Availability
We are sorry, this accommodation is not available to book at the moment
Villa Claire
Villa Claire is situated  on the island of Brač, in the small village, right on the beach. Is your dream watching the sea and listening to the waves when you wake up in the morning.  Perfect location  right on the beach, spacious interior and seaside terrace, heated swimming pool and many available activities, it offers both relaxation and fun for large families or groups of friends.    The  villa features spacious contemporary interior and beautiful seaside terrace with the shade of oleander trees and pergola as well as a large swimming pool and billiard table.
Brac island is the island of nature and beauty.
Villa Claire can accommodate 14 to 17 persons in 7 bedrooms, 4 of which are situated on the sea side of the house offering sea views right from the beds. Open space ground floor consist of big living and dining area, fully equipped kitchen and billiard table room for a lot of fun in the evening. From the living area, large glass doors open towards the main terrace and swimming pool area. The ground floor is completed with small gym, laundry room, guest toilet and one large double bedroom with additional sofa and en-suite bathroom with large walk in shower. Wooden staircase leads to the first floor with 6 more double bedrooms. A double bedroom and a twin bedroom share one bathroom and all other bedrooms have their own bathrooms en-suite. 2 of the bedrooms have balconies with fabulous views of the sea and sunsets and another bedroom has a nice big terrace with garden view. All bedrooms are individually designed so each guest could find a match for themselves! In 3 of the bedrooms are additional single sofa beds, so the villa can accommodate up to 17 persons in bedrooms and nobody will sleep in the living room.
The main terrace and the 28m2 heated pool are positioned only few steps from the beach and the sea. In the shade of pergola and an old oleander tree is a big table for al fresco dining and swimming pool is surrounded with the number of sun loungers. At the back side of the villa is a small roofed patio next to a big BBQ and a place for ping pong table and playing. Villa also has gated parking place for 3 – 4 cars and a small flower garden with old olive trees and grapes vines.
Beautiful villa Claire is located in the waterfront center of village Mirca, only 1 minute from a restaurant and a beach cafe and only 3 km from the town of Supetar, Brac island. Every day cleaning service, free WiFi and air conditioning in every room, all is included in the price for maximum comfort on your holidays.
7 bedrooms, 6,5 bathrooms, directly on the beach, heated swimming pool
Air conditioning, SAT TVs in the sitting room and gym, DVD player/ home cinema, safe, hair dryers, washing machine, oven, 6 ring stove, wireless Internet, 3 parking places, grill, pool table, gym, swimming pool, garden furniture, billiard table, ping pong table, minibar with wine selection, beach chairs, toaster, blender, kettle,
Bedrooms:
Bedroom 1: ground floor, twin beds (can be separated), en suite bathroom
Bedroom 2: first floor, twin beds, sea view, balcony, shared bathroom with bedroom 3
Bedroom 3: first floor, twin beds, balcony, shared bathroom with bedroom 2
Bedroom 4: first floor, double bed, single sofa bed, sea view, en suite bathroom
Bedroom 5: first floor, twin beds, single sofa bed, balcony with sea view, en suite bathroom
Bedroom 6: first floor, double bed, terrace with park view, en suite bathroom
Bedroom 7: first floor, double bed, street side, en suite bathroom
Bathrooms:
Bathroom 1: ground floor, shower, WC, hair drier, en suite
Bathroom 2: first floor, bathtub, WC, bidet, hair drier (for bedrooms 2 and 3)
Bathroom 3: first floor, shower, WC, hair drier, en suite
Bathroom 4: first floor, bathtub, WC, hair drier, en suite
Bathroom 5: first floor, bathtub, WC, hair drier, en suite
Bathroom 6: first floor, bathtub, WC, hair drier, en suite
Additional toilet with washing machine
Price includes:
Electricity, water, air conditioning, daily cleaning, final cleaning, garden and pool maintenance, daily towel change, linen change twice a week, concierge service (providing information about the destination, making restaurant reservations, booking all extra services like chef service, boat rentals, cars, massages, excursions)
Number of fixed beds: 14
Additional information:
Deposit on arrival (cash on the arrival): 500 EUR
Tourist tax is not in the price and depends of season. (1 €- 1,30 € per person). Children 12 – 18 pay 50 %, children under 12 don't pay tourist tax)
Minimum booking:
19.06.-04.09.2021. – 6 days, arrival/departure weekends
other months – 3 days, arrival/departure any date
Swimming pool is heating is included in the price of Villa from end of April until beginning of October.
Special offers:
Easter in Villa Claire – complimentary Easter brunch served in the villa with traditional
Croatian Easter specialties – special cakes and pastry, ham baked in dough, eggs colored with natural colors and other seasonal delights.
Olive picking season in November – complementary visit to local olive mill and short hike to an olive grove with small picnic and olive oil tasting.
Private chef for cooking can be booked in advance. He can prepare 3 meals a day.
Check-in time
16:00
Check-out time
10:00
Children and extra beds
Number of additional beds (single pull-out sofas in the bedrooms): 2
Pets
on request
Facilities
Cейф
Cтиральная машина
DVD-плеер
TB
Wi-Fi
балкон
Бассейн
Бильярд
Гим
Гриль
Кондиционер
Кухня
Парковка
Пляж
Посудомоечная машина
Спутниковое TB
Internet
wi-fi
Parking
parking place for 3-4 cars
We are sorry, there are no reviews yet for this accommodation.
Брач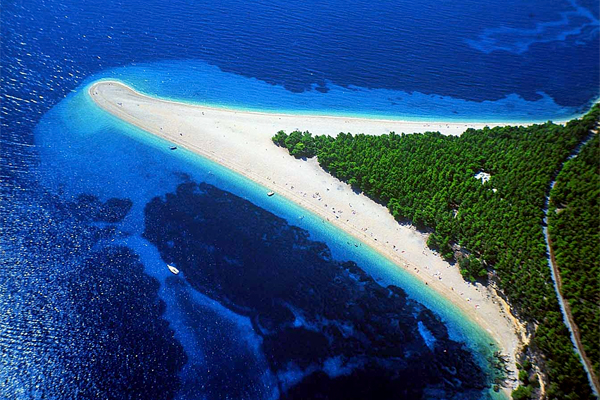 Брач (Brac) — один из самых красивых островов Хорватии. Здесь много сосновых лесов, виноградников и оливковых рощ. Здесь делают изумительное розовое вино и готовят необыкновенные блюда из рыбы и морепродуктов. На острове есть два известных города-курорта с хорошей гостиничной базой — Супетар и Бол.
Значительная часть населения острова задействована в добыче и обработке брачского камня и изготовлении из него сувенирной продукции. Надо сказать, что многие туристы с удовольствием покупают эти изделия, начиная с крохотных забавных фигурок, заканчивая увесистыми предметами интерьера.
Кроме обработки знаменитого камня, жители острова живут рыбной ловлей, производством оливкового масла и туристическим бизнесом. Длина береговой линии острова составляет почти 175 км, вдоль побережья непрерывной цепочкой стоят крошечные городки, каждый из которых имеет своё собственное лицо и свои отели — самого разного уровня, стиля и стоимости.
На Браче мелкогалечные и песчаные пляжи, которые тянутся вдоль всего побережья на десятки километров. Один из лучших здешних пляжей, расположенный на юге острова возле Бола, называется «Златни Рат» («Золотой мыс»)
На южном берегу острова раскинулся Бол, один из старейших и популярнейших курортов Хорватии.
Курортная жизнь здесь шумна и не замирает ни на минуту. Множество ресторанов, баров, увеселительных заведений, дискотек готовы развлекать туристов круглосуточно.
Sports & nature
Bol is very popular surfing center including a rich offer of other sport activities.


Nightlife info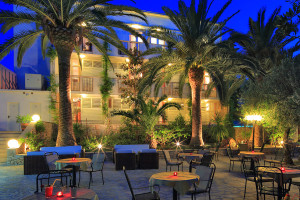 Bol-the most popular are cocktail bars "Varadero", "Aquarius" and "Bolero" Supetar-the most popular are "Havana", "Paparazzo", "Roso", "Benji"and "Thriller" bar.


Culture and history info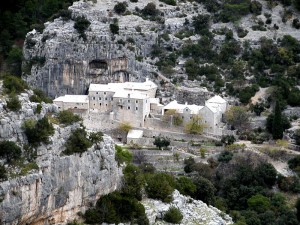 Rich cultural and historic heritage that dates back to pre-historic times.

Read more