Availability
We are sorry, this accommodation is not available to book at the moment
Hvar Residence
Hvar Residential Apartment is located in the historical heart of the seaside town of Hvar. From its window, it captures breathtaking views of the Riva esplanade and the harbor beyond. Modern yachts and classic sailboats adorn the waterfront just meters away while Fortica, the 16th Century Fortress, protectively watches over this popular port of call and the surrounding Pakleni Islands.
The house where apartment is located was originally built in 1612, during the baroque period, when Venice exhibited a strong influence all along Adriatic. Today it is preserved as a heritage monument and is protected under Institute for the Protection of Cultural Monuments. It was first owned by the well-known Stalio family as well as Marchi family, one of the oldest Italian families in Hvar. Apartment was fully renovated between 2013 and 2014, in strict accordance with the Institute for the Protection of Cultural Monuments.
The apartment has a floor area of 90 m2 across one floor. Guests will enjoy 2 well-appointed luxury bedrooms and en-suite bathrooms for up to 4 people and a large open plan living and dining area with a library, fireplace and the kitchen. Just beyond the doors of the living room, charming Mediterranean terrace awaits. Your stay at the Hvar Residential apartment will grant you exclusive unfettered access to the cultural beauty of Hvar, its Venetian namesake. The warm Mediterranean rhythms will exhilarate on those long summer nights and demand peaceful tranquility at your beckon call.
Experience the rich flavours of Dalmatian cuisine accompanied by a tall glass of Hvar's renowned local wine, Plavac. The unrequited splendor of the sea and the magical bays along the coast of Hvar and the Pakleni Islands will undoubtedly make you think twice about going anywhere else on your next holiday.
The living room 35m2 is the soul of apartment.It offers true Mediterranean feeling. it has charming terrace, overlooking beautiful stone street.
Kitchen and dining room
also benefit from views of inner Harbor providing the ideal setting to enjoy the wonderfully prepared bounty of the Adriatic. The terrace table is an excellent alternative to breakfastor glass of wine.
Bedroom 1 
with its spacious beige and brown colors it will offer you feeling of cosines together with sense of history as you will sleep overlooking stone wall and the old wooden beams dating back to 17th century.
Rooms facts:
Size: 20 m2
Room view: Medieval Stone Street View
Ocupancy: 2 adults
Bed configuration: Double Bed
Amenities Included:
Ensuite Bathroom
Hairdryer
Wi-fi
Widescreen HD LCD TV
Bedroom 2
With its bright appearance you can feel a sense of Mediterranean together with cozy interior design overlooking the small stone street full of flowers and plants.
Rooms facts:
Size: 18 m2
Room view: Medieval Stone Street View
Ocupancy: 2 adults
Bed configuration: Twin Bed
Amenities Included:
Ensuite Bathroom
Hairdryer
Wi-fi
Widescreen HD LCD TV
Terrace
The terrace is one of the most loved parts of the apartment.Surrounded with flowers, oleanders and rosemary bushes, give you a feeling of the Mediterranean.
Basic services (included in the price):
water, electricity, gas, regardless of the season
bed linen – changed once a week, if necessary more often
towels changed twice a week
soaps, shampoos, shower gel
cleaning once a week
final cleaning
luggage delivery from the parking lot to the house and vice versa
tourist tax
all fees and taxes
Additional services (charged extra):
food, drinks and similar services are organized as catering and charged according to the price list.
transfer from the airport or ferry port to the villa and back
purchase and delivery of food and drinks to the apartment
washing, drying and ironing
wine cellar
spa&fitness
organization of excursions and the like
car or boat rental
other services upon arrangement
                                             SEASONS 2015. All prices are in euros (€).
SEASON I                                                  DAY        WEEK
04.07.2015. – 14.08.2015.                      480       3360
SEASON II                                                 DAY         WEEK
30.05.2015. – 03.07.2015.                            400           2800
15.08.2015. – 11.09.2015.
SEASON III                                              DAY         WEEK
10.01.2015. – 29.05.2015.                             320            2240
12.09.2015. – 18.12.2015.
For seasons I the prices are valid for a rental period of at least 7 days.
In case of a shorter rental period, an additional 30% will be added to the price.
The change day is Saturday, check in at 17:00, check out at 10:00.
For season II, III and IV number of rental days and change day are not determined.
VAT is included in the price.
Smoking and house pets are not allowed in the house.
Check-in time
17.00
Check-out time
10.00
Pets
no
Facilities
Cтиральная машина
Wi-Fi
балкон
Библиотека
Кондиционер
Кухня
Посудомоечная машина
Спутниковое TB
Internet
wi-fi
We are sorry, there are no reviews yet for this accommodation.
Хвар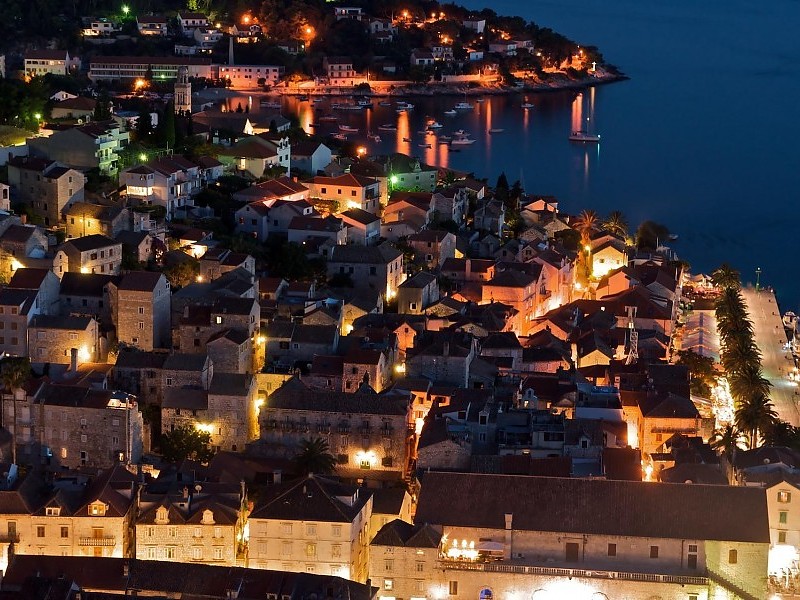 The island of Hvar is very famous, it is the busiest destination and it is the queen of the Croatian Dalmatian islands. In the high season, 30 000 people every day enjoy in the beauties of the island. Hvar receives many guests who are attracted by the nature,  tradition, architecture and nightlife.
Here are fields of lavender, ancient olive trees and vineyards.
Hvar is one of the 10 most beautiful islands in the world.
You can find there sandy beaches near Jelsa, heavenly beaches under pine trees in Zavala, lavander fields near Zastrazisce, beautiful bays near Sucuraj….what are you waiting ??…… you need to explore it!!
Rich cultural and historic heritage of Hvar, that dates back to pre-historic times.
Unique gastronomy, beautiful beaches and bays , clear sea, high quality accommodation, the hospitality of the local people are the guarantees of a holidays in Hvar.
There are several good restaurants.
Explore this island that offers everything one needs for an unforgettable holidays in Croatia!!
Sports & nature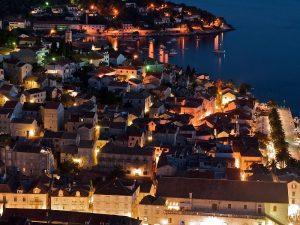 Beautiful beaches and bays, crystal blue sea, vast fields of lavender, ancient olive trees and vineyards, beaches under pine trees in Zavala...it is Hvar and Croatia.


Nightlife info
There are a lot of restaurants, konoba ( small inn) and you can taste real home-made wine instead of some famous sparkling wine, you will hear the old island songs.


Culture and history info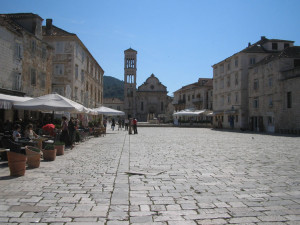 Rich cultural and historic heritage of Hvar, that dates back to pre-historic times.

Read more