Availability
We are sorry, this accommodation is not available to book at the moment
Villa Gardenia
Villa Gardenia  se nalazi se u mirnoj uvali Duboka, pokraj mjesta Milna na otoku Braču, s pogledom na Jadransko more i okolne otoke. Mirno okružje i prekrasna uvala, sa mirnim i prozračno čistim morem, čini ovu villu idealnim mjestom za bijeg od svakodnevnice.
Villa se sastoji od glavne kuće i gostinjske kuće koja je napravljena za opuštanje i odmor na otvorenom. Villa ima 4 dvokrevetne sobe, 3 kupaonice, prostranu blagovaonicu i dnevni boravak. Pokraj ville nalazi se gostinjska kuća koja ima još jednu dvokrevetnu sobu.
Villa Gardenia se napaja pomoću solarne energije te na taj način pokušava poštivati prirodu i njezinu izvornu ljepotu. Generator se može koristiti za velike aparate kao što su pećnica ili perilica suđa. Sve ville u uvali Duboka koriste se solarnom energijom te su izgrađene na način da poštivaju prirodu i ljepote otoka te da očuvaju okoliš. Ville koriste solarnu energiju za struju i toplu vodu, cisterne za vodu i generatore za neke hitne slučajeve te velike aparate.
Villa ima SAT TV, Hi-fi, DVD player, roštilj, vanjski kamin, vrtni namještaj
Plinski štednjak, pećnica, hladnjak, zamrzivač, perilica suđa, napa, aparat za kavu
Minimalni boravak: lipanj/srpanj /kolovoz/rujan minimalno 7 noćenja
Van sezone: najmanje 3 noćenja
Cijena uključuje:
– Transfer od trajektne luke do ville,
– čišćenje 1.5 h dnevno,
– 24/7 usluga domaćice,
– održavanje bazena svaki dan
– privatni dio za kupanje u moru,
– dostupan je i privatni vez za brod
Boravišna pristojba je uključena u cijenu
Check-in time
15.00
Check-out time
11.00
Children and extra beds
1 dvokrevetna soba se nalazi u gostinjskoj kućici odmah do ville
Pets
kućni ljubimci na upit
Facilities
Bazen
DVD Player
Klima uređaj
Kuhinja
Parking
Perilica posuđa
Perilica rublja
Roštilj
Satelitska TV
TV
Wi-Fi
We are sorry, there are no reviews yet for this accommodation.
Brač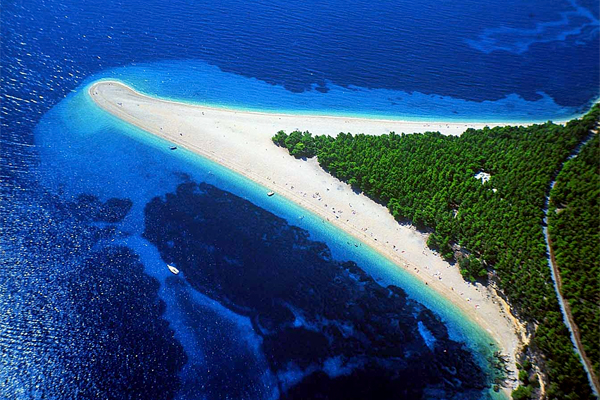 Brač je najveći dalmatinski otok. 
Smatra se da Brač nosi drevno ilirsko ime prema jelenu, kultnoj životinji njegovih prapovijesnih žitelja.
Prema drevnoj predaji trojanski je heroj Antenor (legendarni utemeljitelj Padove i Korčule) došao nakon pada Troje iz grčke Ambracie na otok Brač. Sa sobom je doveo Braha, pastira, Silena, ratara i Elafa, pomorca.
Život se gradio na stočarstvu, maslinarstvu, vinogradarstvu i ribarstvu.
Brač je nadaleko poznat po svojoj plaži Zlatni rat u Bolu, koja je uvrštena na popis deset najljepših svjetskih plaža. Prekrivena je finim oblucima, trokutastog je oblika s vrhom ispupčenim u more koje ga zaokreće ovisno o smjeru morskih struja. Zbog povoljnih vjetrova, bolska plaža je omiljena među ljubiteljima jedrenja na dasci.
U ranorenesansno doba  su otvoreni antički kamenolomi pokraj Pučišća u kojima su se tijekom renesansnog i baroknog doba obrazovale čitave klesarske dinastije, sve do današnjeg doba. Uz Jurja Dalmatinca, Andriju Alešija i Nikolu Firentinca u samim kamenolomima klešu deseci drugih klesara.
Brač je poželjna destinacija u Hrvatskoj.
Turisti će uživati u dobroj gastronomskoj ponudi, prirodnim ljepotama i bogatom povijesnom nasljeđu.
Sports & nature
Bol is very popular surfing center including a rich offer of other sport activities.


Nightlife info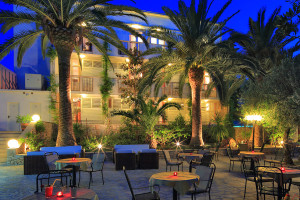 Bol-the most popular are cocktail bars "Varadero", "Aquarius" and "Bolero" Supetar-the most popular are "Havana", "Paparazzo", "Roso", "Benji"and "Thriller" bar.


Culture and history info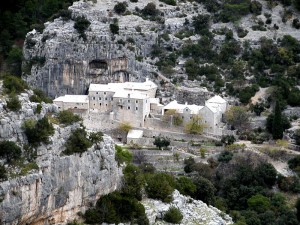 Rich cultural and historic heritage that dates back to pre-historic times.

Read more