Availability
We are sorry, this accommodation is not available to book at the moment
Villa Dorotea
The typical istrian hamlet of Jursici is situated on southwest part of Istrian peninsula, in between two medieval towns of Vodnjan and Sanvincenat.
The central position of VILLA DOROTEA will enable all its guests to visit various cultural and historic sights offered by Istrian peninsula. In the same time, the wine and food lovers shall have the opportunity to explore flavors and aromas of Istria through rich proposal of local winemakers and their wine cellars, as well as visits to truffles, see shells or sausage festivals…
The real taste of Istra you can get only through conjunction of high gastronomy and enology, history and natural beauties that allure occasional traveller at every step of Istrian soil
According to the guest's desires, it could be organize visits and sightseeing nearby cities of Rovinj, Poreč, Vrsar, National park of Brioni, Motovun, Grožnjan, Učka mountain and many more.
"Villa Dorotea" is a brand new, stunning country house, located in tranquil and beautiful South-Central Istria, which is ideal as a romantic retreat for couples or family holidays.
It offers three spacious bedrooms, each with en suite bathroom and large terrace or balcony. The spatial swimming pool is dominating in the waste private garden, covered with soft grass, Mediterranean trees and bushes.
This villa is set-up in a small, typical Istrian hamlet of Jursici, peaceful countryside setting which makes it a perfect peaceful retreat from rush of a modern life, but still, just a short drive away from Istria beaches, tourist and historical sites.
Kitchen, one bedroom, bathroom, dining area, living room and additional toilet situated on the ground floor with a lovely view on the pool.
Covered with huge terraces, house offer outside space for grill and summer bar where you shall enjoy in cocktails and relaxing music performed on hi-fi outside speakers.
On the first floor, there are two double bed bedrooms with beautiful balcony and bathroom each.
The house has about 350 square meters of surface plus 1600 square meters of garden. In front of the villa is a parking place for 6 cars.
ALL ARRIVALS ON SATURDAY AFTER 15:00 H
ALL DEPARTURES ON SATURDAY BEFORE 10:00 H
Check-in time
15.00
Check-out time
10.00
Pets
nisu dozvoljene
Facilities
Balkon
Bazen
Klima uređaj
Kuhinja
Parking
Perilica posuđa
Perilica rublja
Satelitska TV
Wi-Fi
Internet
wi-fi
Parking
u sklopu objekta
We are sorry, there are no reviews yet for this accommodation.
Juršići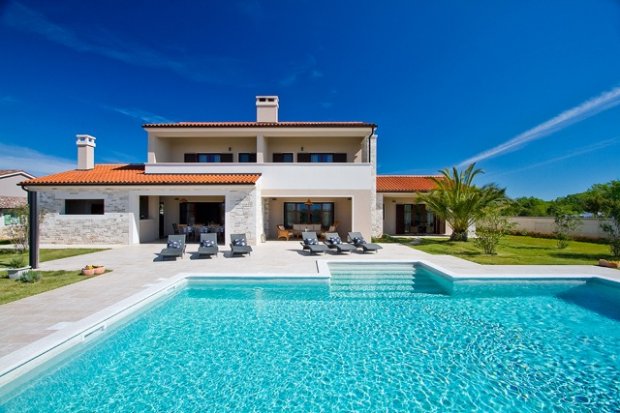 Juršići su malo mjesto koje se nalazi na jugozapadu poluotoka Istre. Istra se dijeli na plavu Istru u kojoj se može uživati u moru i zelenu Istru s proplancima, šumama i zelenilom. Istra je poznata po svojim gastronomskim specijalitetima, tako da se u Istri održavaju dani tartuffa kao i još druge brojne manifestacije.
U Istri se govori čakavski dijalekt kao i u nekim djelovima Istre talijanski jezik. Brojni mali gradići koji su nastali na proplancima ili uz more, imaju svoju povijest o ćemu svjedoče ostaci prošlih vremena.
Mjesto Jurišići je malo mjesto koje živi od turizma. U Juršićima se također nalazi i crkva sv. Franje Asiškog, izgrađena 1874. godine. Crkva je dobro očuvana, a u njoj se svake godine slavi blagdan sv. Franje, 4. listopada. U župnom dvoru kraj crkve, koji je 20 godina bio i samostan karmelićanki, nalazi se restauratorska radionica u kojoj se obrađuju slike na platnu i pozlaćena drvena skulptura.
Svake godine Juršiće posjećuje sve veći broj turista. Svoj odmor provode u kamenim vilama, prirodi, daleko od gradske gužve i svakodnevnog stresa Juršići su za one koji vole mir, a u koliko se zažele gradske gužve, mogu posjetiti Rovinj, Pulu i osjetiti noćni život
Juršići i Istra su oaza Hrvatske i neka Vaš odabir za provesti odmor bude Istra i Hrvatska.
Sports & nature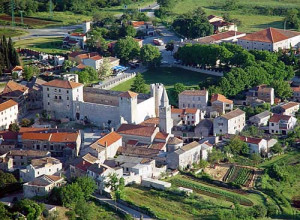 Istra se dijeli na plavu Istru u kojoj se može uživati u moru i zelenu Istru s proplancima, šumama i zelenilom.


Nightlife info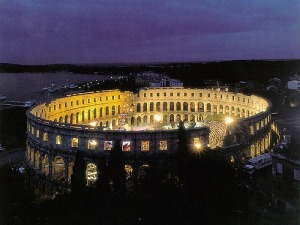 Svoj odmor provode u kamenim vilama, prirodi, daleko od gradske gužve i svakodnevnog stresa Juršići su za one koji vole mir, a u koliko se zažele gradske gužve, mogu posjetiti Rovinj, Pulu i osjetiti noćni život


Culture and history info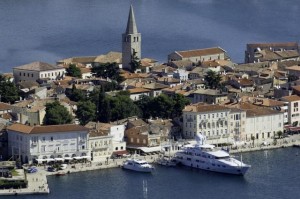 U Juršićima se također nalazi i crkva sv. Franje Asiškog, izgrađena 1874. godine. Crkva je dobro očuvana, a u njoj se svake godine slavi blagdan sv. Franje, 4. listopada. U župnom dvoru kraj crkve, koji je 20 godina bio i samostan karmelićanki, nalazi se restauratorska radionica u kojoj se obrađuju slike na platnu i pozlaćena drvena skulptura.

Read more