Availability
We are sorry, this accommodation is not available to book at the moment
Порер ап 1
Porer lighthouse was built in 1833 on the islet of the same name, southwest of Istria's southernmost cape. The islet is an 80 m cliff, 2.5 km from the mainland and the small town of Premantura.
ACCOMMODATION
The 35 m lighthouse tower is overlooks the rest of the stone building. The islet itself has three smaller berths. This a ground-floor building with a concrete yard and has two four-bed apartments.
BEACH
We recommend swimming at docking places. Currents around the islet are very strong all day long, therefore, we recommend that you do not swim over 50 m from the islet's shores even if you are an excellent swimmer. The lighthouse keeper will gladly tell you where the best swimming places are at different times of the day. Due to very strong winds during the day, we recommend windsurfing only to very experienced surfers.
TRANSFER
Return transfer is organized from Premantura and is charged an extra per apartment. Transfer to Porer takes place in the morning and takes 25 to 35 minutes, depending on weather conditions. In order to get to Premantura, take the Pula bypass (12 km) and follow the signs for Premantura and Pomer.
Note: If the boat does not leave for Porer before 10 am due to no-show(s), safe disembarking on the islet of Porer cannot be guaranteed. In such cases, the boat might have to return to the starting point on the mainland in order to wait for more favorable weather conditions. Therefore, we suggest that you arrange the time of departure to and return from the islet with the person responsible for the transfer one day in advance since he/she is always well informed about the weather forecast. If the person responsible for the transfer decides it is too risky to disembark, he/she should be obeyed since disembarking in turbulent waters is not recommended.
F&B
Supplies can be arranged at additional cost.
THE STORY
The islet is so small that it takes just over a minute to walk around it, nevertheless, the walk is magnificent due to sunsets on Porer that are considered to be the most beautiful on the Adriatic. Trips to the island of Unije, known for its fabulous bays, or to the city of Pula can be arranged also.
Before or after your holiday on Porer, we recommend a visit to the reserve nature (Cape of Kamenjak) where there are 530 specious of flora, of which 20 are orchids. Besides one endemic orchid, there are two more endemic plants and several other plants that are endangered on the cape. If you are looking for something different, make sure to visit the Safari bar that will impress you with its original interior and Robinson Crusoe like hosts.
How did the builders succeed in building the lighthouse on Porer in spite of the turbulent sea surrounding the islet? There are many ancient artifacts hidden in the sandy seabed that surrounds Porer. Numerous boats that sank due to tempests can be found in the shallow waters in the vicinity of Krsin, Fenoliga and Veliki Balkun. The islet of Fenoliga is unique and definitely worth visiting due to dinosaur tracks that can be found there!
Capacity:
2 x 1/4 apartments, with the keeper.
Apartment A1 * * *
Approx. 42 m2, two double rooms (10 and 14 m2), kitchen (15 m2), shower-WC (3 m2).
It is for 4 people.
Apartment A2* * *
Approx. 45 m2, one double room (19 m2), one room with bunk bed (7 m2), kitchen (13 m2), shower-WC (4 m2).
It is for 4 people.
Local tax is not included.
Regardless of season, minimum stay period is 2 days.
Check-in time
14:00
Check-out time
09:00
Pets
No
We are sorry, there are no reviews yet for this accommodation.
Порер
Маяк Порер построен в 1833 году на одноименном острове, в 2,5 км от южной косы Истрии и местечка Premantura (Премантура). Маяк Порер – это одноэтажное сооружение с забетонированным двором. Высота его башни, находящейся в самом центре сооружения, 35 метров. Островок имеет 3 небольших пристани для лодок. Обогнуть его можно за 3 минуты. Маяк Порер состоит из двух четырехместных апартаментов и домика для смотрителя маяка.
Важно: Трансфер Premantura-Porer-Premantura оплачивается дополнительно (100 евро за апартамент), и осуществляется капитаном в зависимости от погодных условий. Трансфер занимает от 25 до 35 минут и предоставляется в первой половине дня. До Премантуре можно добраться самостоятельно или воспользоовавшись услугами трансфера. Все необходимое для проживания можно приобрести в торговых центрах в районе города Пула, а также совершить небольшие покупки в Премантуре. За дополнительную плату можно договориться с капитаном, который по вашему заказу привезет все необходимое.
Это интересно: Остается загадкой, как строители вообще построили Порер, учитывая постоянное волнение моря около него? Так же это место связано со многими легендами – ведь дно около острова хранит тайны гибели множества судов, затонувших в этих местах. Островок Fenoliga, располагающийся неподалеку, известен найденным там следом динозавра, который побывав здесь просто необходимо увидеть! В этом вопросе вам смолжет помочь капитан корабля, доставляющий вас на остров! Также вы можете разнообразить своей досуг, побывав, побывав на экскурсии на острове Уние, знаменитом своими красивыми бухтами или посетить город Пула. Для посещения рекомендуется и заповедный уголок мыса Каменьак, на котором растут 350 различных видов растений, среди которых 20 видов орхидей, часть из которых занесена в Красную книгу.
Sports & nature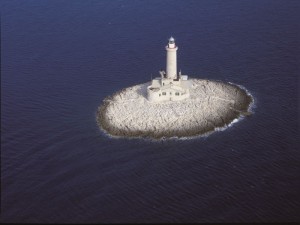 Остается загадкой, как строители вообще построили Порер, учитывая постоянное волнение моря около него? Так же это место связано со многими легендами - ведь дно около острова хранит тайны гибели множества судов, затонувших в этих местах.


Nightlife info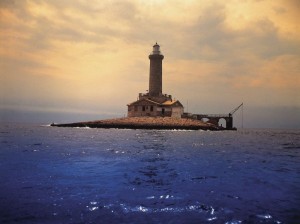 Трансфер Premantura-Porer-Premantura оплачивается дополнительно (100 евро за апартамент), и осуществляется капитаном в зависимости от погодных условий. Трансфер занимает от 25 до 35 минут и предоставляется в первой половине дня. До Премантуре можно добраться самостоятельно или воспользоовавшись услугами трансфера. Все необходимое для проживания можно приобрести в торговых центрах в районе города Пула, а также совершить небольшие покупки в Премантуре. За дополнительную плату можно договориться с капитаном, который по вашему заказу привезет все необходимое.


Culture and history info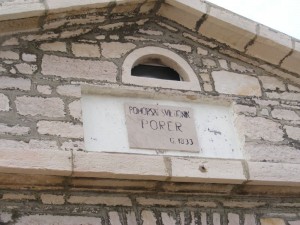 Маяк Порер построен в 1833 году на одноименном острове, в 2,5 км от южной косы Истрии и местечка Premantura (Премантура). Маяк Порер – это одноэтажное сооружение с забетонированным двором. Высота его башни, находящейся в самом центре сооружения, 35 метров. Островок имеет 3 небольших пристани для лодок. Обогнуть его можно за 3 минуты. Маяк Порер состоит из двух четырехместных апартаментов и домика для смотрителя маяка.

Read more