Sveti Stefan

Sveti Stefan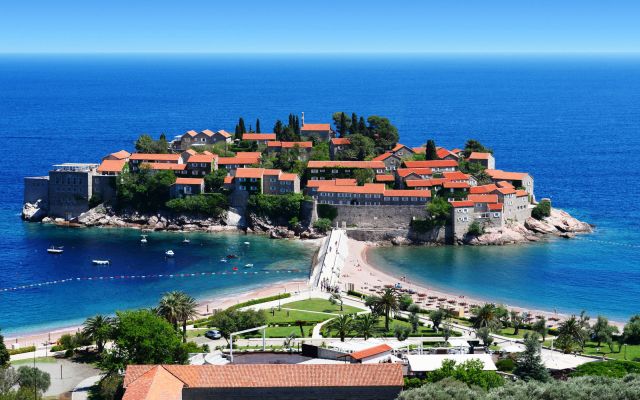 Beautiful Saint Stefan, famous place for your vacation. Saint Stefan, it is a style, luxury, it is Montenegro. Saint Stefan was mentioned as a coastal fort that played a significant role in a regional war and was constructed as a defense against the Turks. Because of its fortifications, Saint Stefan  was a strategically valuable place.
A fortified island village connected to the mainland by a narrow causeway, its photogenic jumble of 15th-century stone villas overlooks an impeccable pink-sand beach and tempting turquoise waters.
At first, the island was solely a fortress, people began moving in in the 1800s. Eventually, a village was established, providing a safe home for about 400 people. In the 1930s, a summer home for a royal family from Serbia was constructed on Saint Stefan.
It was an instant hit among the world's rich and famous. Many famous persons have visited Saint Stefan, among them Sofia Loren, Prince Albert, Doris Day, Princess Margaet, famous singers and actors, Monica Viti, Willie Brandt, Bobbi Fisher, Sylvester Stallone, Claudia Schaeffer, David Beckham….. Milocer, located close to Saint Stefan, was once famous as a summer residence of the Karadjordjevic Royal Family. The great number of rare plants, beautiful beaches and top service hotels and villas at Milocer guarantee a wonderful holiday.
The road winds through Milocer park which is filled with olive groves and exotic trees. It takes you past Villa Milocer and King's Beach, which are also part of the Aman resort.
Saint Stefan is just 5 km south of Budva and definitely worth a look around even if you're not staying nearby. There are perfect beaches both to the north and south and a lovely path leading in and out of the cypresses along the coast. There is also a nice monastery.
Saint Stefan: "It's just as if I have returned to town from the most beautiful fairy tale of my childhood" – Sofia Loren
Saint Stefan, Montenegro is the jewel in the Budva Riviera's. It has got everything:
Illustrious history, celeb sightings, stunning beauty.
| | |
| --- | --- |
| Country | Montenegro |
| Languages spoken | montenegrin |
| Currency used | EUR |
Sports & nature
Montenegro has 5 national parks registered. The Montenegrin national parks are areas of exceptional natural beauty that preserve a balance of diverse ecosystem. Skadar Lake NP, the symbol of this park is Dalmatian Pelican, named "panac". There are 281 bird species at Skadar Lake. Durmitor NP with 13 glacial cirques, 18 glacial lakes and forests with trees. It is the largest NP in Montenegro and it is on the list of UNESCO World Heritage Site. Lovcen NP is located in the sea of rocks and connected to the Adriatic sea by the old caravan road. Biogradska Gora NP and the landscape comprises mountain, forests, meadows, water basins...the age of some trees is over 400 years old. Prokletije NP with its gigantic forests. Discover charm and beauty of nature and wildlife in Montenegro.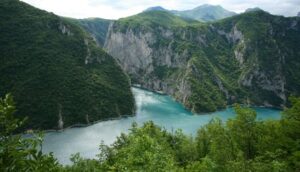 Nightlife info
Bar, restaurant, casinos, you will enjoy nightlife in Montenegro. Night sailing, party on the boat...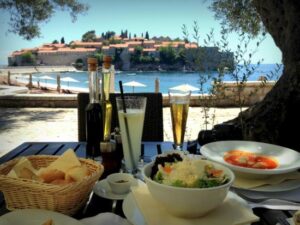 Culture and history info
Montenegro is a country of great interests and diverse cultures, influenced by its location, at the junction between the East and the West. It is a meeting point of different cultural and religious influences over history, leaving them with a rich cultural heritage. Traces of Mediterranean, Central European, Eastern European and Oriental influences can be found and all of these combined, with a special Montenegrin twist, create a culture that is fascinating, charming and unique. The Montenegrins are very proud of their culture and speak of their country with an intense passion, because the Montenegro culture truly is a definition of their national and ethnic belonging. Traditions, music, art, language, food, and drinks are the major composites of the culture in Montenegro.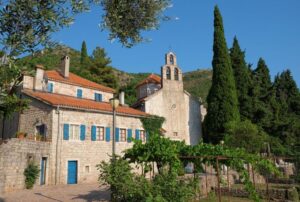 Unfortunately there are no hotels at this location at the moment.
Unfortunately there are no self-catering offers at this location at the moment.
Unfortunately there are no tour offers at this location at the moment.
Unfortunately there are no cruise offers at this location at the moment.
Unfortunately there are no car rental offers at this location at the moment.
Unfortunately there are no yacht rental offers at this location at the moment.
Unfortunately there are no jet rental offers at this location at the moment.