Availability
We are sorry, this accommodation is not available to book at the moment
Villa Natalia
Villa Natalia is located in the most exclusive part of Split. Villa Natalia offers peacefull retreat from everyday life, and less than 10 minutes walk away from Diokletians palace.
It offers total privacy for guests. The outdoor swimming pool with a Jacuzzi are surrounded by spacious terraces and a shaded garden with 2 huge palms and lots of Mediterranean plants providing an authentic Mediterranean outdoor living experience, which is ideal for parties, barbeques, cocktails, gala dinners or informal lunches.
Villa Natalia is an ideal choice for those who want to spend their holiday in the seclusion of a relaxing, private environment in the city center, as well as those who want to lavishly entertain their friends in spacious and elegant interior and outdoor areas.
On the ground floor you will find kitchen, one bedroom with, bathroom and living area functioning as a separate apartment connected with inside stairs with first floor. The fist floor features large kitchen, vestibule with fire place, wc, dining room with terrace, library, sauna, fitness and living room. The second floor has 2 double bedrooms each with its own bathroom, TV and terrace overlooking sea. Also there are 2 double bedrooms each with its own terrace, TV and with one common bathroom. One room has its own winter garden. Every room in Villa Natalia has individually controlled air conditioning / heating and wireless internet.
Washing machine, air conditioning, satellite TV, Hi-fi, DVD player, home cinema, hair drier, iron, ironing board, barbecue, fireplace, garden furniture, Internet connection (wi-fi), wine refrigerator, sauna, small gym, outdoor pool, outdoor jacuzzi, alarm, video surveillance
4-ring ceramic hob, oven, refrigerator, freezer, dishwasher, toaster, hood, coffee machine, microwave oven, mixer, steam oven
Bedrooms:
Double-bedded rooms: 5
Total number of beds: 10
Price includes:
Daily rent / tourist tax / electricity / water / final cleaning / linen /
towels / garden maintenance / pool maintenance
Minimum stay: 7 nights in July and August; for other periods, please inquiry.
Day of arrival: Saturday in July and August; for other periods, please inquiry.
ADDITIONAL INFORMATION:
Deposit on arrival (cash): 500 eur
End cleaning included in the price.
(Extra cleaning is 200 EUR)
Exchange of linen: three times a week.
Check-in time
16:00
Check-out time
10:00
Children and extra beds
baby cot available on request high chair available on request
Pets
pets allowed aotside
Facilities
Balkon
Bibliothek
DVD Player
Grill
Gym
Innenstadt
Jacuzzi
Klimaanlage
Küche
Parking
Pool
Satelliten-TV
Sauna mit Dusche
Spülmaschine
TV
Waschmaschine
Wi-Fi
We are sorry, there are no reviews yet for this accommodation.
Split
Die historische Stadt Split ist mit ihren ungefähr 250.000 Einwohnern nach der Hauptstadt Zagreb die zweitgrößte Stadt von Kroatien. Im Herzen von Dalmatien, umgeben von den Gebirgen Mosor, Kozjak und dem Gebirgszug Perun erwartet Sie ein wahres Freilichtmuseum in der, auf einer Halbinsel liegenden 1.700 Jahre alten Stadt Split.
Der Palast des Diokletian, der 1979 zum UNESCO Weltkulturerbe erklärt wurde und die pulsierende Uferpromenade Riva sind das lebhafte Zentrum der Stadt. Kulturinterssierte Besucher der Stadt erwartet eine Zeitreise in die Antike. Prunkvolle mächtige Säulen, Plätze und Gebäude erinnern an die römische Epoche von Split.
Cafes und ein Strandclub sorgen für Unterhaltung während Ihrer Strandtage am glasklaren Meer von Split. Wer es ein wenig ruhiger bevorzug, dem empfehlen wir die Strände entlang der Halbinsel Marjan oder den Strand Slatine auf der Insel Ciovo.
Entlang der Riva und im Zentrum von Split erwarten Sie am Abend die Spezialitäten der dalmatinischen Küche. Fangfrischen Fisch, Tintenfischrisotto, Hummer und andere Köstlichkeiten finden Sie auf den Speisekarten der Konobas, Restaurants und Tavernen.
Nach solchen Delikatessen empfiehlt sich ein Spaziergang entlang der Riva, an der in den Abendstunden ein buntes und reges Treiben herrscht. Unterhaltung findet man fast überall im Zentrum von Split, gesellige Runden in den Cafes an der Riva. Wer mag kann das aufregende Nachtleben der Stadt Split erkunden und in den In-Locations der Stadt, wie z.B. dem Hemmingway unvergessliche Nächte erleben.
Split bietet für kulturinteressierte Besucher kulturelle, historische und sakrale Sehenswürdigkeiten in Hülle und Fülle.
Der Diokletianpalast – UNESCO Weltkulturerbe
Der einzigartige Palast, der als Altersresidenz des Kaisers Diokletian ( 295 n.Chr. ) diente ist eine Verbindung aus der römischen Stadt- und Palastarchitektur.
Sakrale Bauwerke
Neben der Kathedrale Sv. Duje im Innenbereich des Diokletianpalastes (Infos dazu "Sehenswürdigkeiten aus der Römer Zeit") gibt es in Split zahlreiche Kirchen und Kapellen die Sie besichtigen können. Neben den kleinen Kirchen und Kapellen auf der Halbinsel Marjan sind auch die Klöster Sv. Frane und Hl. Antonius sowie die Kirchen Hl Martin (am Goldenen Tor) und Hl Teodor (am Eisentor) sehenswert.
Gregor von Nin – Grgur Ninski
Die Statue des Bildhauers Ivan Mestrovic von Grgur Ninski finden Sie in der grünen Parkanlage vor dem "Goldenen Tor". Die Zehen der Statue sind fast "blitzblank" poliert, da viele Besucher glauben, dass das Glück bringt.
Riva – Die Uferpromenade
Die Uferpromenade "Riva" von Split, die zur Zeit der franz. Besatzung vor etwa 200 Jahren angelegt wurde, beginnt direkt unterhalb der Mauern des Diokletianpalastes und führt westlich fast bis hin zu den Hängen des Hausberges von Split, dem Marjan. Die Riva läd zu romantischen Spaziergängen entlang der mit Palmen und Cafes gesäumten Uferpromenade ein. Unterhalten wird man dabei oft von Straßenkünstlern, Tänzern und Sängern.
Sports & nature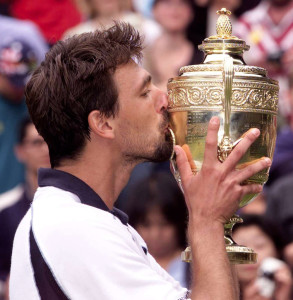 tennis, football


Nightlife info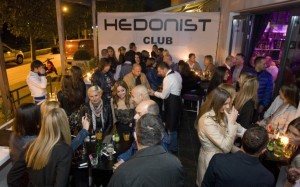 disco, restaurants, caffe bar


Culture and history info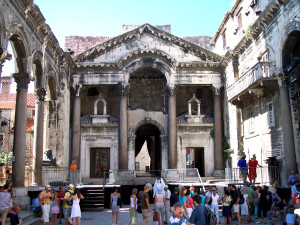 Grgur Ninski, Sveti Duje

Read more