Availability
We are sorry, this accommodation is not available to book at the moment
Belina
Apartment Belina is located in Sukošan.
Sukosan is a town and small harbour in a vast bay, 11 km south-east of Zadar.
Inside of the former village walls, Sukosan is meshed by the narrow streets surrounded by the old stone-built houses which bear the signs of the former turbulent centuries.
Due to its numerous restaurants and taverns, Sukosan is being considered as a place of wine and song. Sukosan cherishes the old customs. They are linked to the feast of St. Kasijan, the patron saint of Sukosan (13th August).
About apartment:
Apartment is for 2+2 people. There is one bedroom, living room with a sofa and armchair. The kitchen is equipped with fridge, stove, in the bathroom there is a shower.
It has got a balcony and sea view. You have your private parking.
Peaceful surroundings and beautiful view of the sea, will make your vacation more pleasant.
Apartment is clean, distance from the sea is 2 minutes on foot, and distance from the center is 15 minutes. There is internet, TV, Air condition, grill and garden furniture.
Enjoy Sukošan and spend your vacation relaxing.
Check-in time
12:00
Check-out time
09:00
Pets
On request
Facilities
Balkon
Grill
Klimaanlage
Küche
Parking
Strand
TV
Wi-Fi
Internet
wi-fi
Parking
Parking available.
We are sorry, there are no reviews yet for this accommodation.
Sukošan
Sukosan ist eine kleine Stadt, die nur 10 km von Zadar entfernt in einer schönen, weiten Bucht, die auch als Zlatna Luka (Goldener Hafen) bekannt, liegt. Ein großer Vorteil dieser kleinen dalmatinischen Stadt ist ihre Nähe zu gleich fünf bekannten kroatischen Nationalparks und zwei Naturparks: der Nationalpark Kornaten, der Nationalpark Paklenica, der Nationalpark Plitvicer Seen und die Naturparks Telascica, Vrana-See und Velebit.
In Sukosan leben gerade einmal 3.000 Bewohner und seinen Status als Touristenort verdankt es vor allem der Tatsache, dass man hier über 3.000 Betten in Appartements, Pensionen, Motels und Hotels verfügt.
Hin zu kommt noch die Marina Dalmacija, die als eines der besten nautischen Zentren an der kroatischen Küste gilt. Hier findet man man 1.200 Liegeplätze im Wasser und 500 Liegeplätze an Land sowie einen eigenen schönen Strand im Bereich des Hafens, der jedoch vor den Ein- und Abfahrenden Booten geschützt ist, was an der Adria wohl einmalig ist.
Vor allem die schönen Sand- und Kiesstrände ziehen jährlich viele Touristen nach Sukosan, denn sie sind ideal, um an diesem idyllischen Ort einen Urlaub zu verbringen.
Neben dem Hauptstrand Djecji raj (Kinderparadies) findet man in Sukosan noch weitere Strände und viele malerische Buchten.
Die meisten Strände in Sukosan bestehen aus Sand oder feinem Kies und fallen flach zum Meer hin ab, was sie perfekt für Familien mit Kindern macht. Fast alle sind zum offenen Meer hin abgesichert durch Bojenketten und auch die Ausstattung mit Duschen,Toiletten, Abfallkörben, Umkleidekabinen und so weiter bietet alles, was man von einem gepflegten Strand erwartet.
Wie wir bereits oben erwähnt haben, gibt es in Sukosan ungefähr 3.000 Betten. Man findet sie in allen Kategorien, angefangen vom luxuriösen Apartment, Pensionen, Motels und Hotels bis hin zur komfortablen Ferienwohnung. Angefangen hat der Tourismus in diesem Ort bereits in den späten zwanziger Jahren. Schon damals wurde Sukosan in den Sommermonaten von etwa 500 ausländischen Touristen, vor allem Tschechen und Deutschen, besucht. Sie bezeichneten den flachen Strand in Sukosanu als Kinderparadies, ein Name, der ihm bis heute geblieben ist.
Was unternehmen in Sukosan?
Es gibt in Sukosan nicht nur komfortable Unterkünfte, schöne Strände und ausgezeichnete Küche, sondern man findet auch ein attraktives Freizeitangebot. Dazu gehört wohl an erster Stelle das Baden in dem kristallklaren Meer und Relaxen an den herrlichen Stränden. Wer gerne sportlich aktiv ist, kann entweder Tauchen, Surfen, Joggen, Radfahren oder auf dem Fluß Zrmanja eine Raftingtour unternehmen. Auch ein Tagesausflug zu einem der Nationalparks und Naturparks in der Umgebung von Sukosan wird zu einem unvergesslichen Erlebnis werden.
Sports & nature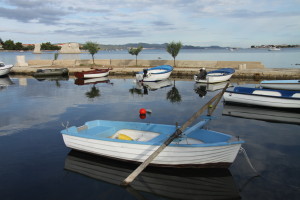 Der Nationalpark Kornaten, der Nationalpark Paklenica, der Nationalpark Plitvicer Seen und die Naturparks Telascica, Vrana-See und Velebit.


Nightlife info
In Sukosan pflegt man – so wie in fast allen kleinen dalmatinischen Städten – den dalmatinischen Gesang, die Klapa. Es finden Tanzveranstaltungen statt oder Sie verbringen den Abend bei lokalen Spezialitäten in einem der Cafes oder Bars. Auch an den Stränden gibt es ein paar Cafés, in denen Sie bei kühlen Getränken und Cocktails entspannen können. Einige von ihnen bieten im Sommer ein Unterhaltungsprogramm oder Musik mit Live-DJs. Größere Diskotheken und ein sehr lebendiges Nachtleben findet man jedoch nur in Zadar.


Culture and history info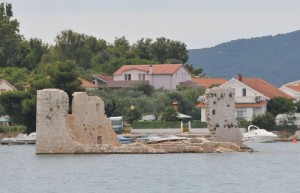 Es gibt in Sukosan nicht nur komfortable Unterkünfte, schöne Strände und ausgezeichnete Küche, sondern man findet auch ein attraktives Freizeitangebot.

Read more