Availability
We are sorry, this accommodation is not available to book at the moment
Korkyra
Vila Lighthouse Korkyra is lighthouse built in 1871. It is situated on island Vela Sestrica in south part of Pelješac channel. It is the most luxurious lighthouse in Adriatic.
It is an oasis of natural beauty, peace and enjoyment in sun, sea, scuba diving and fun you can create for yourself without being disturbed by other people.
Outside appearance of the lighthouse is rustic but inside is decorated in modern style.
It is solar powered lighthouse.
There are: 4 bedrooms including TV, 2 toilets, 3 showers, and dinning room with Jacuzzi, TV set, Bluetooth speaker, free Wi-Fi, private beach and outdoor swimming pool.
Private butler is available 24 hours. Cleaning crew is there and can be called on demand.
Lighthouse Korkyra has its own menu with local dishes. A breakfast is included in the price.
At your disposal are yet ski, boat with a skipper (available 24 hours, with additional fee).
Boat can take you to island Korcula that is only 15 min away, Orebić 7 min, Dubrovnik 1 hour 30 min and peninsula Pelješac 10 min.
If you have additional wishes that are not in our standard offer we will do our best to meet your demands so your staying wit us is to your complete satisfaction.
Check-in time
14:00
Check-out time
09:00
Facilities
Air condition
Balcony
Beach
Breakfast
Jacuzzi
Kitchen
Pool
Room service
Satellite TV
Wi-Fi
Internet
wi-fi
We are sorry, there are no reviews yet for this accommodation.
Korcula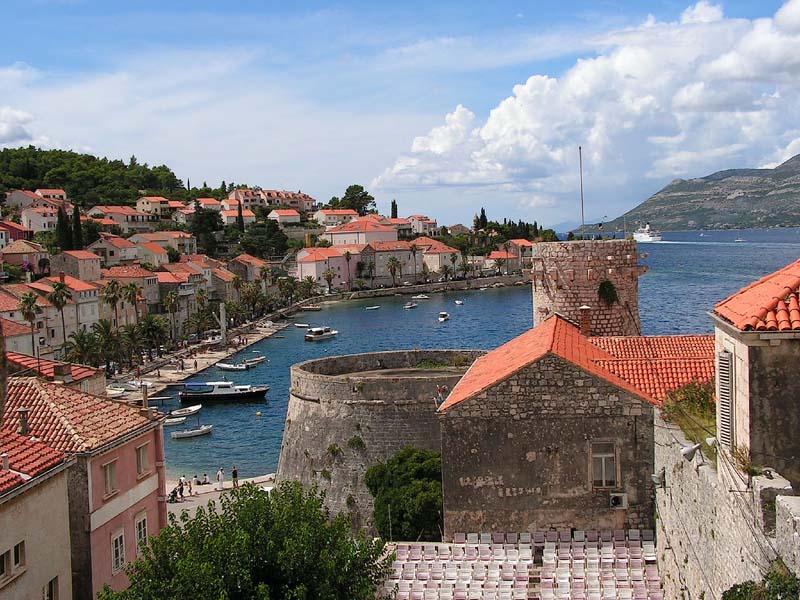 There are eight main places-villages on the Island of Korcula.
Korcula Town is the main town on the island, with population of about 3000 inhabitants. Korcula Old Town is a medieval walled town with it's towers, numerous buildings and monuments, cafés, restaurants, hotels, galleries…
The architecture in the Old Town is mainly influenced by Venetian Renaissance. The Old Town center is dominated by the splendid St Mark's Cathedral built in the Gothic-Renaissance style, completed in 15th century.
The villages on the island are:
LUMBARDA – a little fisherman's village 10 min bus ride from town of Korcula. Lumbarda is very well known for its finest vineyards and production of unique white wine called 'GRK'.
ZRNOVO – a five minutes bus ride from Korcula town, well known for its old cypresses, terraced vineyards, stone houses, bell towers of Zrnovo, its churches and olive groves.
RACISCE – a twenty minutes bus ride from Korcula town there is a fisherman and seaman village of Racisce, situated in the one of the northern Korcula bays.
PUPNAT – the oldest settlement on the island dating back from Illyrian times. Pupnat is probably best known for it's bay of Pupnatska Luka -one of the most beautiful pebble beaches on the Island .
CARA – village about 20 min bus ride from Korcula town (25km) right in the middle of the Island. Cara is well known, together with Smokvica, for its famous white wine Posip which is cultivated here, as well as in Smokvica for long years.
SMOKVICA – another village on the main road to Vela Luka, about 30 min bus ride from Korcula (30km).  Smokvica has a long tradition in wine production and is well known for it's two white wines – Posip and Rukatac.
BLATO is one of the largest places on the Island, 40 km away from Korcula town. It is industrial and agricultural town situated in the middle of the island.
VELA LUKA – is situated on the very west end of the island of Korcula. It is large tourist, agricultural and industrial town situated in the large bay ( large =vela, bay = luka).
VRNIK – tiny inhabited island in the Korcula archipelago, easy reached by taxi-boats from Korcula main harbour. It is well known for it's deep stone quarries dating back from Roman times.
Sports & nature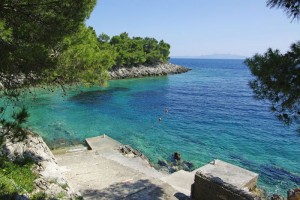 There are many beaches, hidden bays.


Nightlife info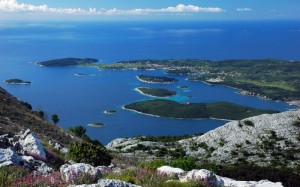 There are eight main places-villages on the Island of Korcula.


Culture and history info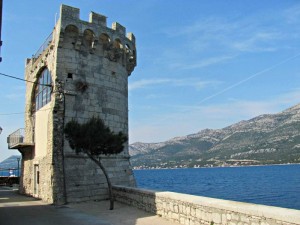 Korcula Town is the main town on the island, with population of about 3000 inhabitants. Korcula Old Town is a medieval walled town with it's towers, numerous buildings and monuments, cafés, restaurants, hotels, galleries...The architecture in the Old Town is mainly influenced by Venetian Renaissance. The Old Town center is dominated by the splendid St Mark's Cathedral built in the Gothic-Renaissance style, completed in 15th century.

Read more