Availability
We are sorry, this accommodation is not available to book at the moment
Bernarda studio
Apartment- studio Bernarda is located in Razanac. Apartment has 18 m2 and it is on the first floor. Razanac is a small place and it is 20 km northwest of the city of Zadar, Croatia and 10 km from the island of Pag. You can see impressive contrast between grey color of mountain Velebit and deep blue of Adriatic sea. In Croatia, this is one of the most famous areas for mountain sports and climbing, but also for clear sea, ideal for water sports.
In Razanac can see various kinds of Mediterranean vegetation. For lovers of "flora", just few kilometers from Razanac is the National Park of Paklenica. Apartment – studio Bernarda is situated on the first floor, only 80 m from the beach. It has one bedroom, bathroom and small kitchen . The apartment – studio is completely equipped.
There is a small beautiful terrace, a sea view and you can feel peaceful and traditional atmosphere of a traditional Mediterranean place. Guests can use the grill.
The beach is pebbly and sandy.
Apartment – studio is for 2 persons. 
Distance:
sea, beach – 80 m
center – 300 m
restaurant -300 m
post office- 300 m
market- 300 m
When you come in Razanac, it will attract you with its beauty. Razanac has its historical architecture. In 1507., inhabitants of Razanac built a castle to protect the town from Turks and remains still can be seen in these days. Apartment – studio Bernarda offers a comfortable stay and Razanac will stay in a pleasant memory.
Air condition: 5 € daily
Check-in time
14:00
Check-out time
10:00
Pets
not allowed
Facilities
Air condition
Balcony
Beach
Grill
Kitchen
Parking
Satellite TV
Wi-Fi
Internet
wi-fi
Parking
Private parking
We are sorry, there are no reviews yet for this accommodation.
Razanac
Ražanac is a small town in Dalmatia. It is situated in the SE corner of Velebitski Channel. Ražanac is well equipped with the various service providers vacation makers might ever need. Guests will find groceries, doctor, drugstore, post office, internet cafe,  hairdressers, library and it is all in Ražanac.
Due to its location Ražanac offers a chance to explore the region and as a place to spend the nights after day trips. Across the channel is the enchanting park of nature, Paklenica. Zadar is less than thirty minutes drive to the south, and Nin, the ancient Croatian royal town with its famous sandy beach lagune.
In  Ražanac you will see the 17th century baroque church, the renovated medieval St. Andrew's Church, the remains of the town fortress, the impressions of the old town with its partly abandoned old houses and the traditions of the locals with Morlach and Bunjevac elements, just like the Ražanačko kolo dance.
The name of Ražanac was first mentioned in 1332 in the list of goods of Vučina Martinušić from Zadar. But there are numerous items from the Stone Age, a large burial mound from the Early Bronze Age to the position of Sibenik, and archaeologically Liburni tombs northwest of the town, the site of Gajetovica, to the continuity of habitation since prehistoric times. The most important remains liburian culture preserved in Radovin and Ljuba on the peninsula, where there is visible artificially created hill of Venac, converted into a natural fortress.
Although significant remains from the Roman period have not yet been documented, the discovery of an early Christian basilica in dual Podvršje testified that during the late antiquity, the area between the two fertile fields was a center of population, Ražanac was a famous small city.
In this time, Ražanac is a tourist town with a lot of houses, apartments and everyone who comes in Ražanac, Croatia, will be thrilled and will return again.
Clear sea, clean air, beautiful nature, tranquility of Ražanac, it is a pleasure to spend a vacation.
Sports & nature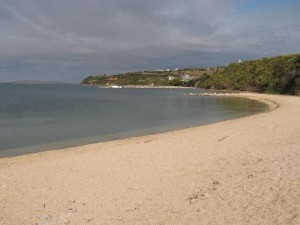 Across the channel is the enchanting park of nature, Paklenica. Zadar is less than thirty minutes drive to the south, and Nin, the ancient Croatian royal town with its famous sandy beach lagune.


Nightlife info
Every summer there are manifestations. Razanacko kolo-dance, Dalmatian singers and locals festivals.


Culture and history info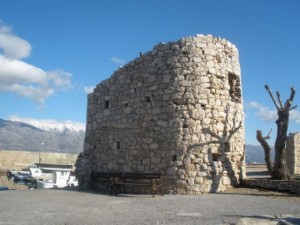 Although significant remains from the Roman period have not yet been documented, the discovery of an early Christian basilica in dual Podvršje testified that during the late antiquity, the area between the two fertile fields was a center of population, Ražanac was a famous small city. There are numerous items from the Stone Age, a large burial mound from the Early Bronze Age to the position of Sibenik, and archaeologically Liburni tombs northwest of the town, the site of Gajetovica, to the continuity of habitation since prehistoric times.

Read more